Luisa Zissman is a reality tv star who appeared on The Apprentice and Celebrity Big Brother in the UK. Luisa also has massive tits, and loved showing them off in so called 'lads mags', with many a sexy photoshoot under her belt.
Eye popping E cup bra buster babe Luisa has since had a boob job to go down a couple of sizes, but here we focus on those sexy big tits as she shows off her figure in nearly nude outfits and revealing bikinis.
Luisa had a breast reduction as she was 'sick of looking like a porn star'.
Luisa once said she'd love a mud wrestle with fellow big boobs celeb Helen Flanagan.
Zissman had a small acting role in movie Sharknado 5.
In the past Luisa has compared her sex appeal with that of Jessica Rabbit – no doubt on account of their busty similarity!
Unsurprisingly, Luisa got kitted out in sexy secretary clothing for some of her pictures, fulfilling the fantasy of her as such on The Apprentice. What isn't so well known is that Luisa was running companies with a combined turnover of $3.9 million per year when she appeared on the show! Employing 40 staff, Zissman is an accomplished businesswoman as well as pretty sweet eye candy for celebrity fans.
Luisa's Tits Spilling Out Of Bikinis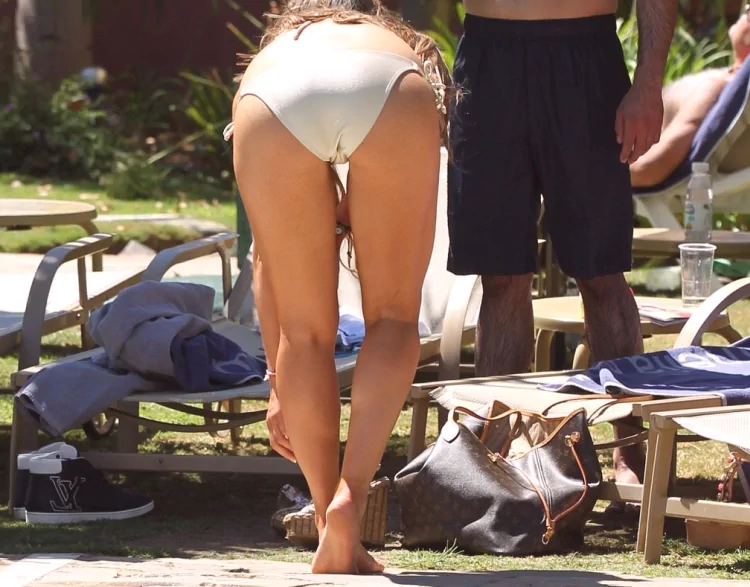 This woman just loves her bikinis. When you fill one out as well as Luisa, it's not a shock that she proudly flaunts her boner inducing body in a two piece whenever she gets the chance. Alongside her cracking tits Zissman has a great ass on her, and her legs are pretty fine too!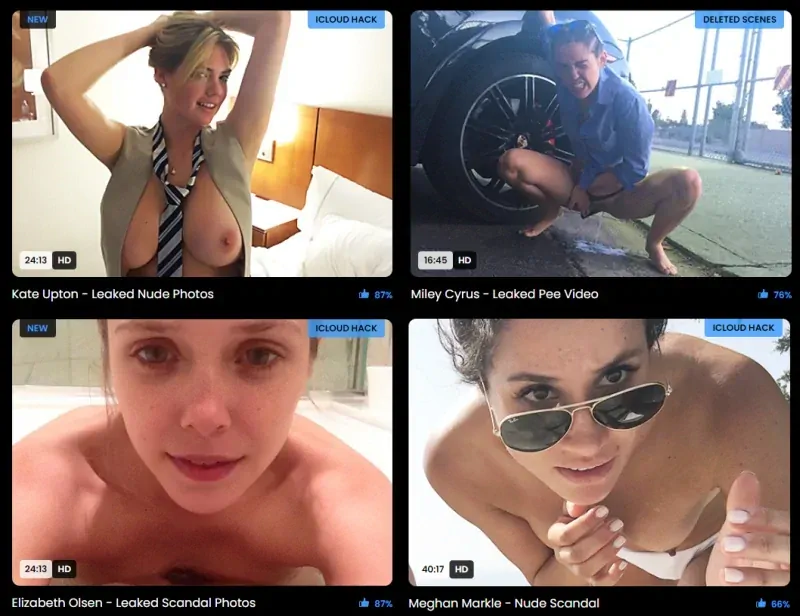 Did you spot the Luisa Zissman nip slip in the bottom left picture – just a hint of areola, but it's there!
Pink makes the boys wank… erm, wink. That's what they say, and we reckon Luisa agrees judging by this saucy little number as she hit the beach. Perfectly filling and spilling her top, and displaying her peach of an ass in the bottoms. What a combo.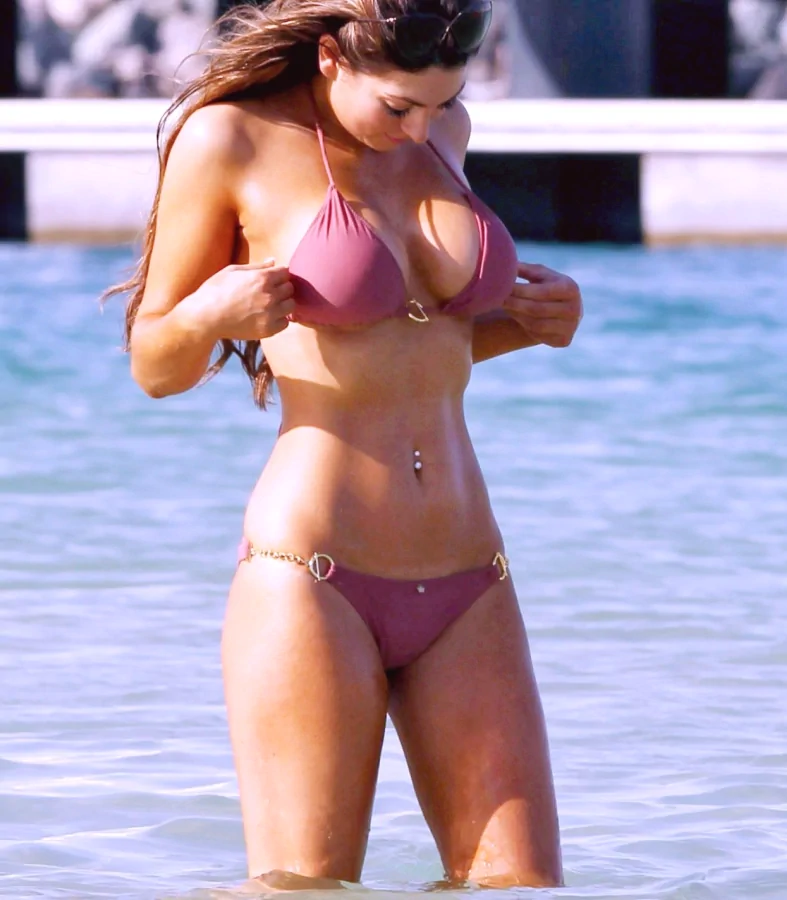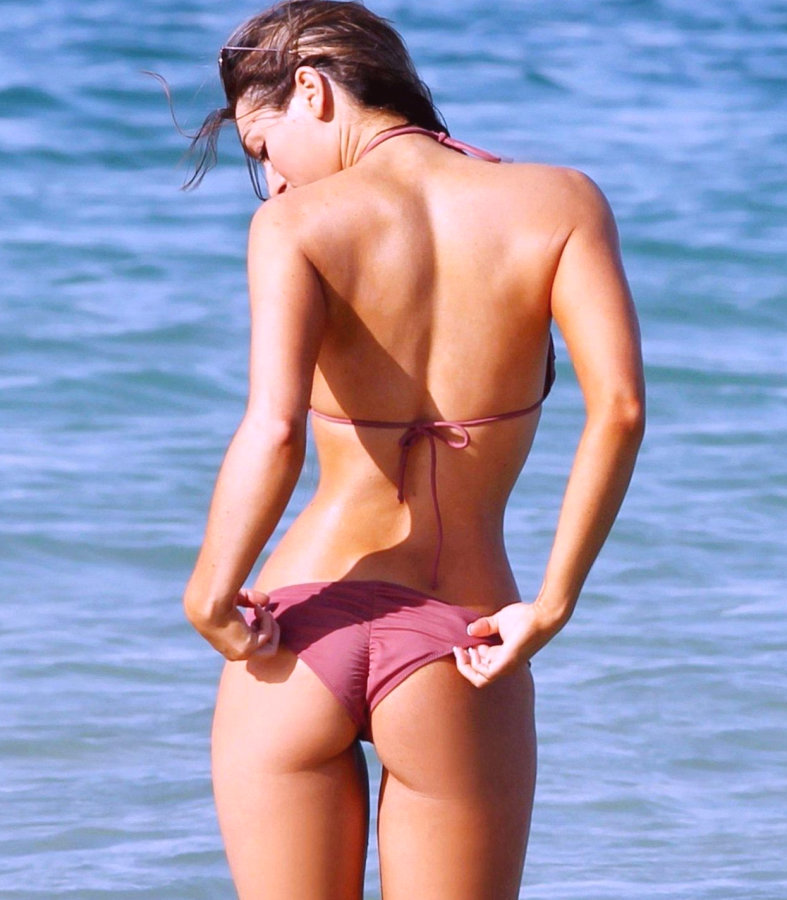 Luisa Zissman Luscious Legs
A closer inspection of Luisa's truly luscious legs. How those must feel wrapped around your neck as you bury your face in her pussy!
Looking just as good in fishnets as when giving us an upskirt, Luisa scores a 10/10 for her gorgeous pins. If that doesn't make her week we don't know what will. We aren't sure how long Luisa's legs are, but can tell you she is 5 feet 3 inches out of her heels. Oh, she is an outrageous flirt as well – check out the quotes below as we take a look at her lad's mag exploits!
Here's that quote we told you about earlier regarding Helen Flanagan. It's true – everyone loves a nice pair of tits, even women appreciate a nice pair of breasts!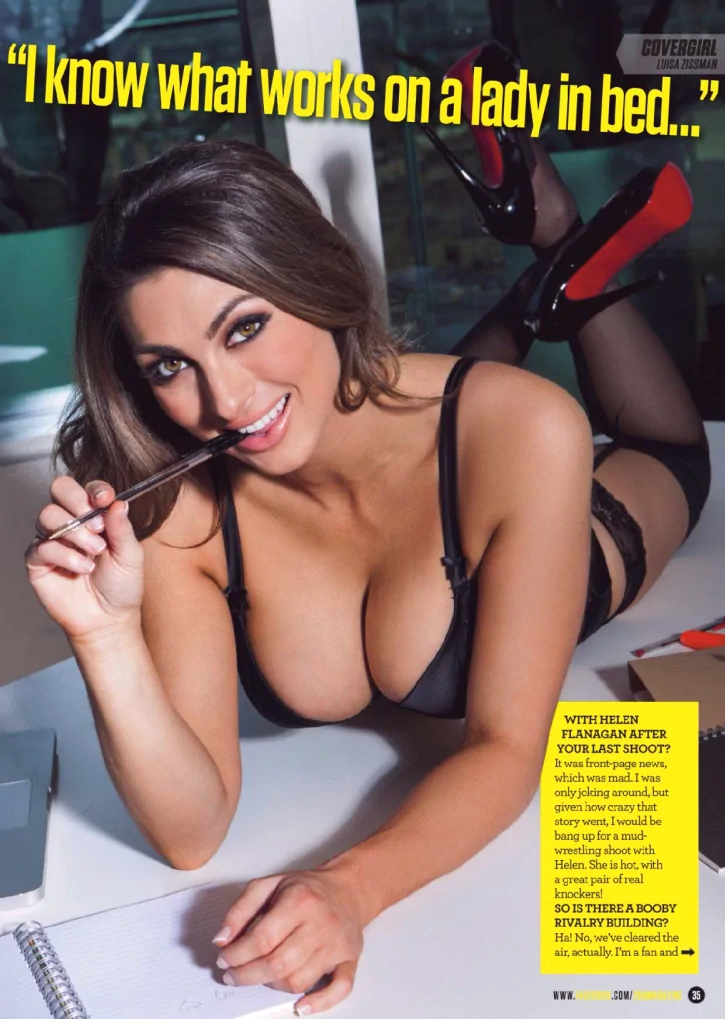 The same shoot saw Luisa baring her ample bosom cleavage as the sexy secretary, or sexy female boss – whichever takes your fancy the most!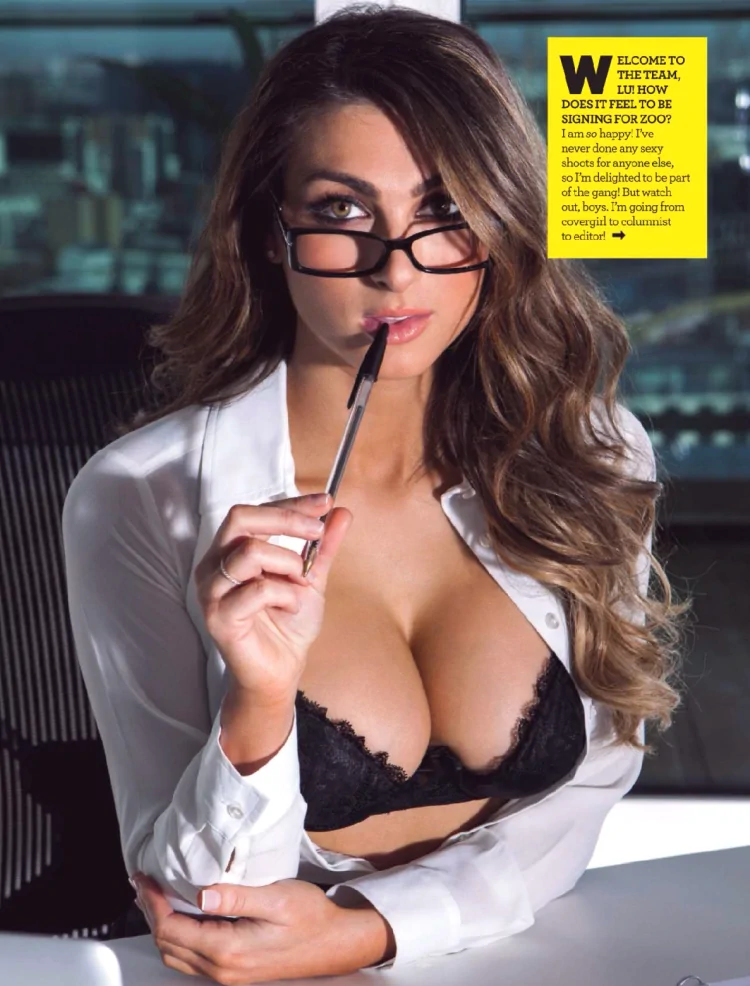 Check out how wide Luisa can spread her legs to receive cock – Zissman has obviously had a bit of practice opening her thighs. That plus the sex cuffs show Luisa is one of those naughty celebs that know just want they want. If only all celebrities were as slutty!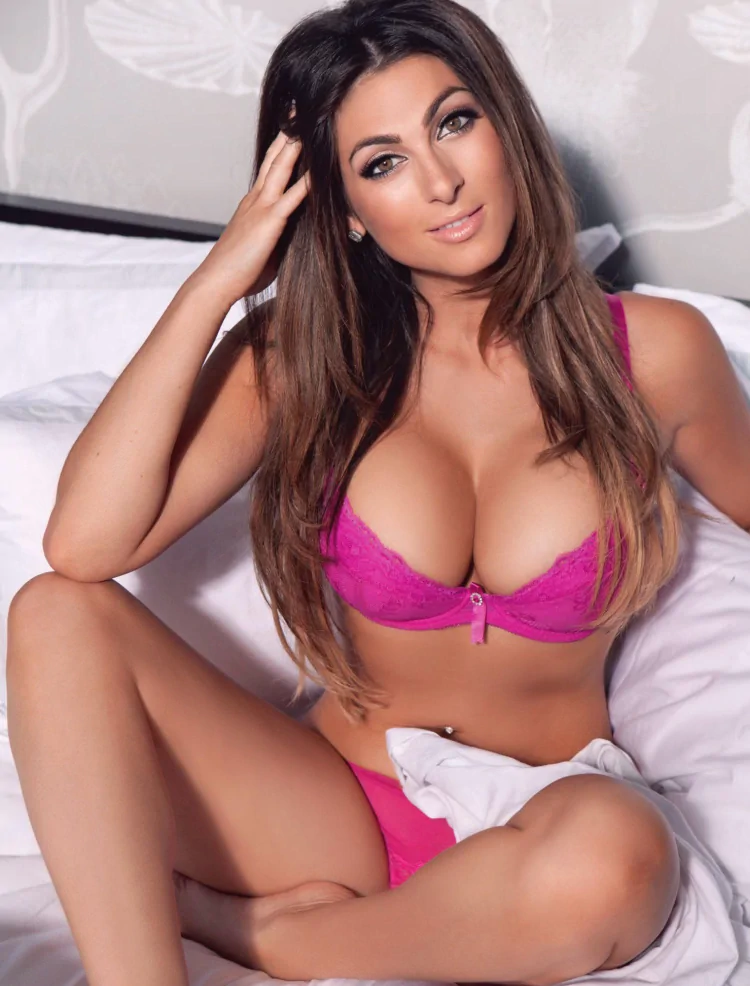 The above picture shows just how huge Luisa's tits are. And she may look a sweet innocent girl in that photo, but like the rest of us, Luisa has a wild sexual side. The proof is in the following nudes in which she shows her tits and shaved pussy.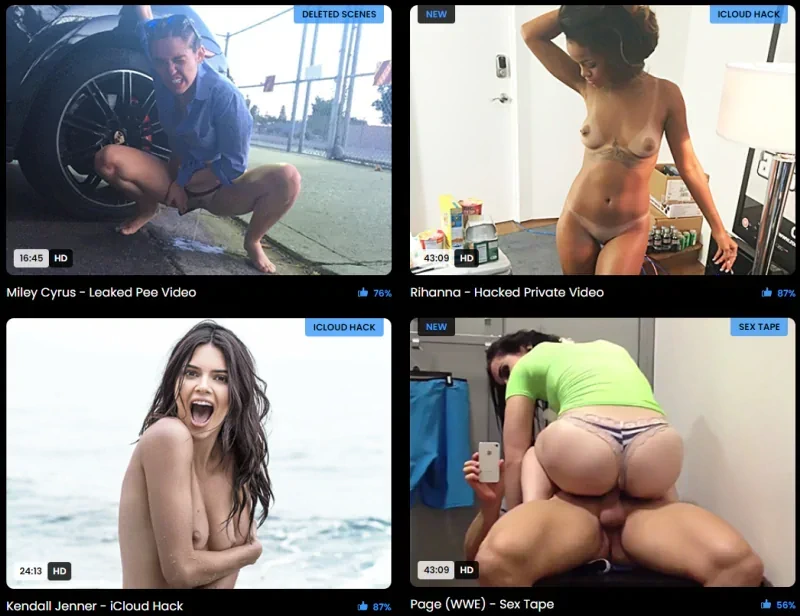 Luisa Zissman Nude Pictures
For legal reasons we can't show the uncensored pics of Luisa Zissman nude in full, tits and pussy and all. What we CAN do though is show this censored preview collage, all of which you can see in original uncensored full size at our partner site C-Zoom, who have the above and even more (including close ups of Zissman playing with her vagina, the naughty girl) from Luisa's leaked nudes.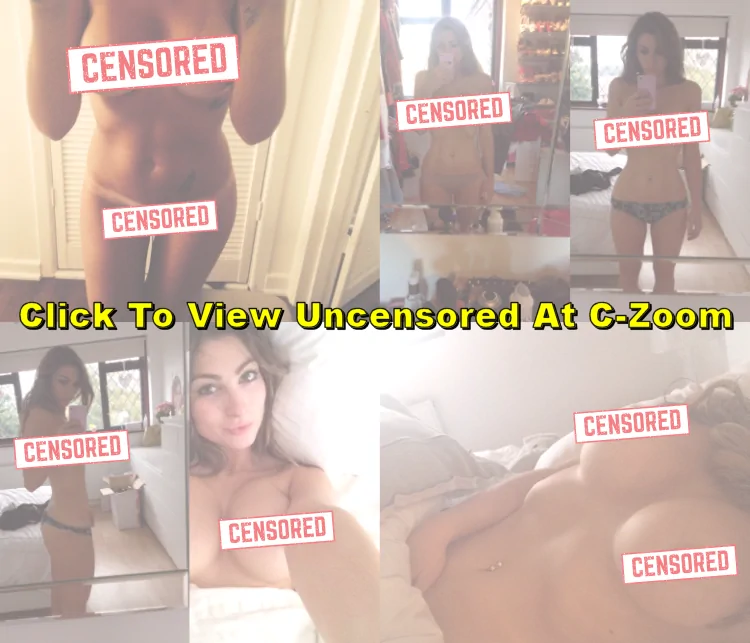 Like all good reality tv celebrities before her, Luisa doesn't disappoint with her sex tape. Bravo Luisa, bravo!