Time for a closer look at Taylor Momsen. The actress turned singer caused controversy by stripping nude for an album cover plus a bunch of pictures. Who is she, and more importantly, what does she look like nude. Here we find out thanks to her tits & pussy video alongside her naked photoshoot 😜
Taylor says her nudity is not meant in a sexual way, but an empowering one. We get that, but at the same time, you'll have to excuse us for getting an erection Taylor 😜 Kicking off with this video of Taylor exposing herself in a full frontal, the naked pics follow on. Enjoy!
Taylor Momsen Nude Video
There's something about this 'flashers pose' when done by women. The invite to have a look, or even an order to, such is the gesture. You can't help but fix your eyes on her nude body. Which is of course, what Taylor is aiming for. Good for her, and good for us. We love these games where everybody is a winner!
An absolute crying shame she disguised her bald pussy with camo paint!
Taylor Momsen Flashing Her Tits On Stage
OG Icon Queen of getting her tits out Madonna started it. Many have followed. As did Taylor. Must be a heat of the moment thing, and we know Nicki Minaj is partial to whipping out her breasts while performing. Here's Taylor following the wonderful trend: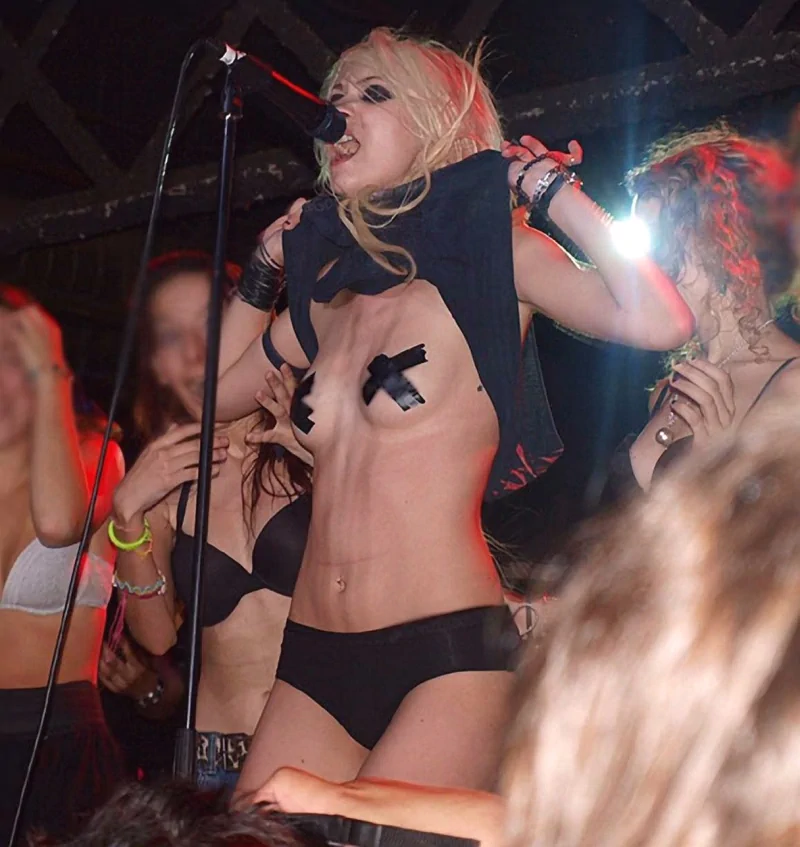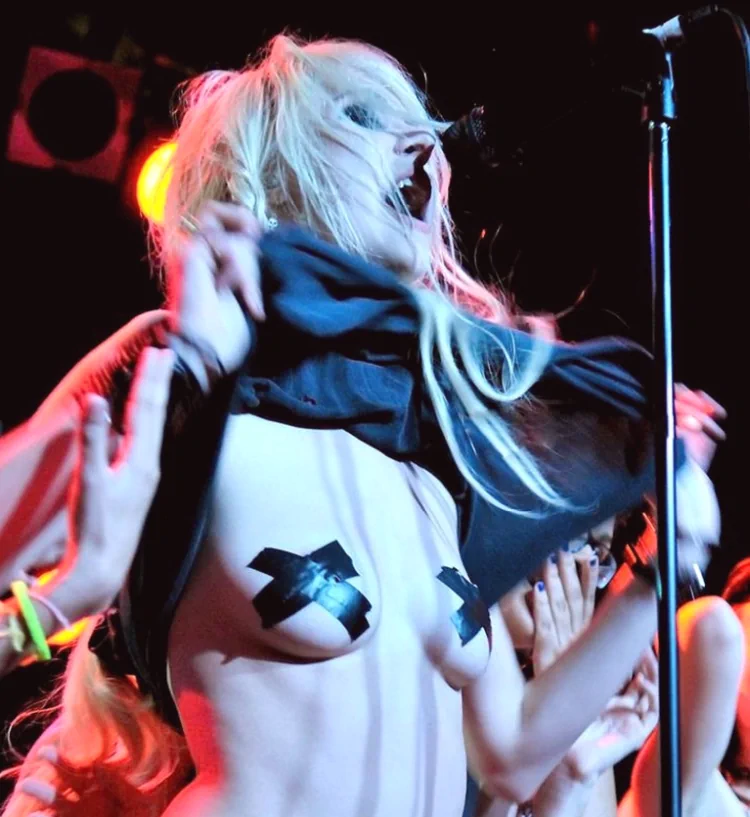 Added bonus is she doesn't mind prancing around in stockings, suspenders, and some lingerie for good measure: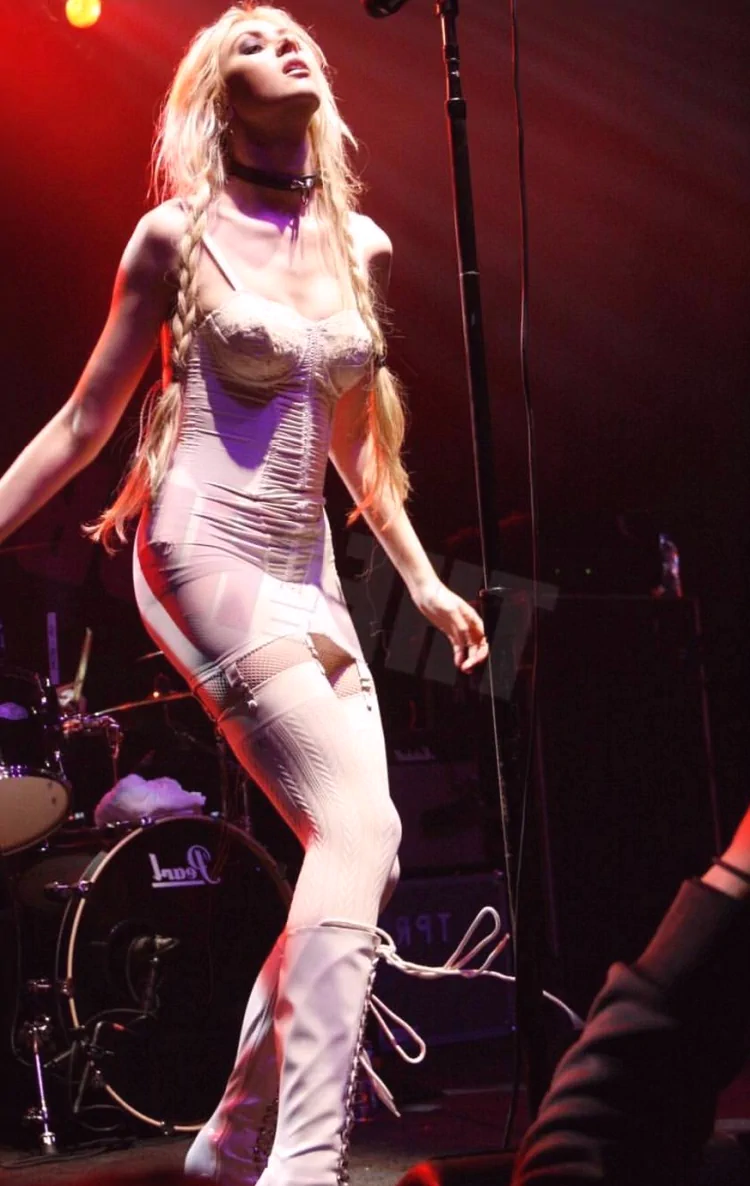 Nice!
Taylor Momsen Nude Pictures
What the Aussies would call 'spunky', Taylor basically told critics to fuck off when they gave her shit for her nude photos. Telling them she was an adult and it was none of their business what she chose freely to do. Which was strip naked of course – the puritans don't like all that. So I'll also give them a big 'Fuck You' as well while I'm here. I'll leave the nudes to Ms Momsen though.
Here's 21 year old Taylor on the cover of album 'Going To Hell' as she sits with her nude ass on display.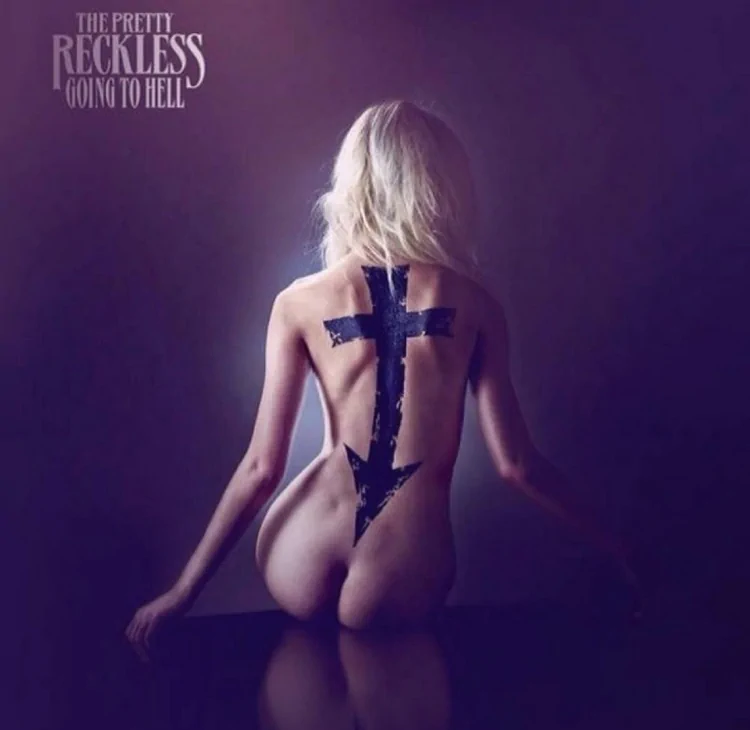 More nude pics from this shoot here, click any picture to enlarge.
And not forgetting a snapshot of that naked flash in Taylor Momsen's nude video above.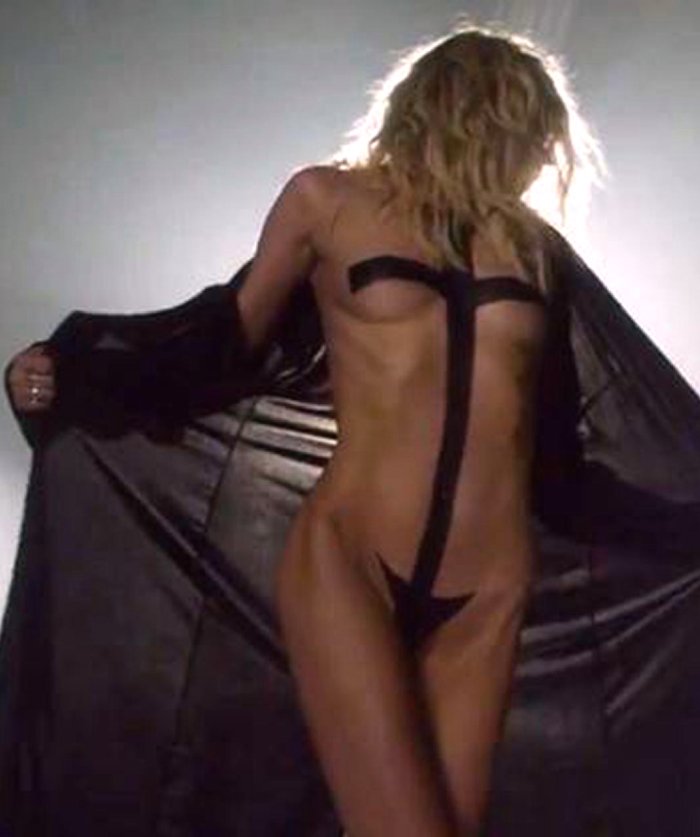 And now a quick shot of Taylor in a see through top that shows her nipple. That's what you call a selfie! Click/tap for full size image.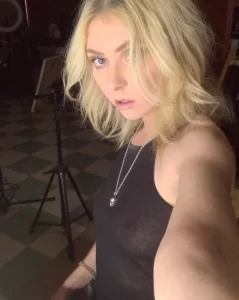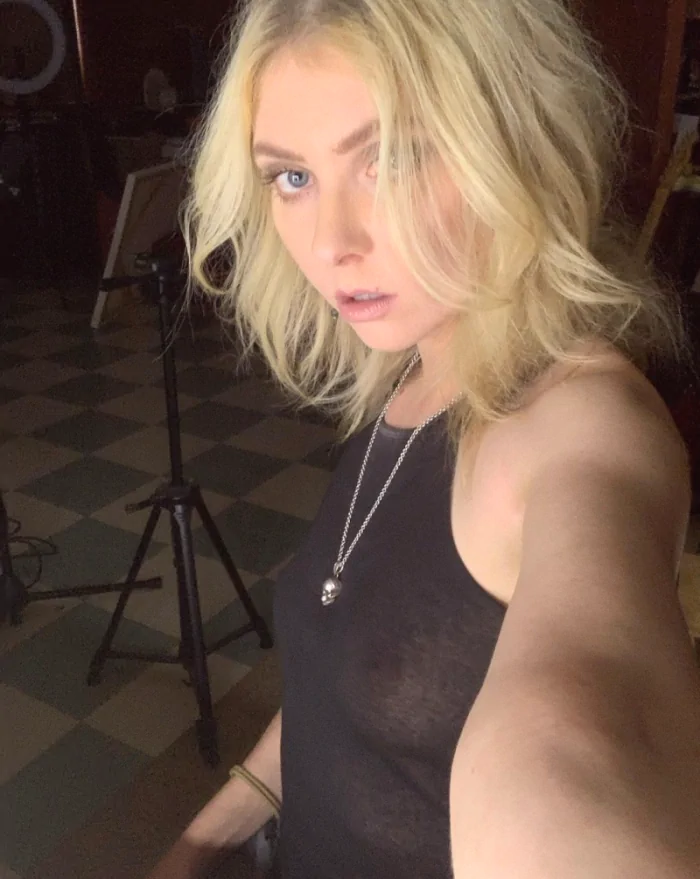 'Death By Rock And Roll' was released in 2021, with the album cover and associated artwork making more waves. Taylor was nude on a grave, and much clutching of pearls was done.
Of the pictures, Momsen said "It's a celebration of being comfortable in your own skin. I think it's important to embrace your sexuality and your femininity."
Taylor vowed to carry on doing what she feels is her own choice, and went on to release further nude photographs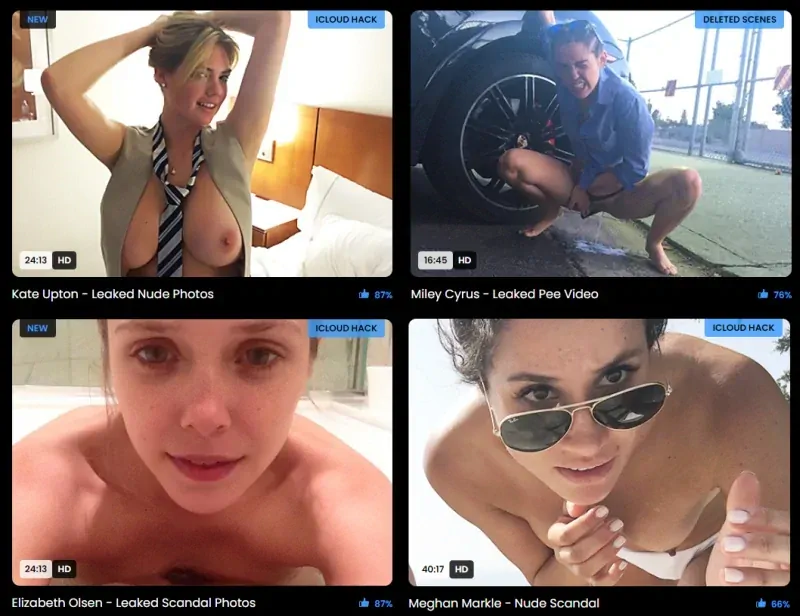 Loving the empowerment that posing nude brought, the feisty blonde did yet another nude photoshoot. Here are those pictures. Note that Taylor is pretty naturally beautiful. The rock chick look isn't to everyone's taste, but damn, she looks good in these!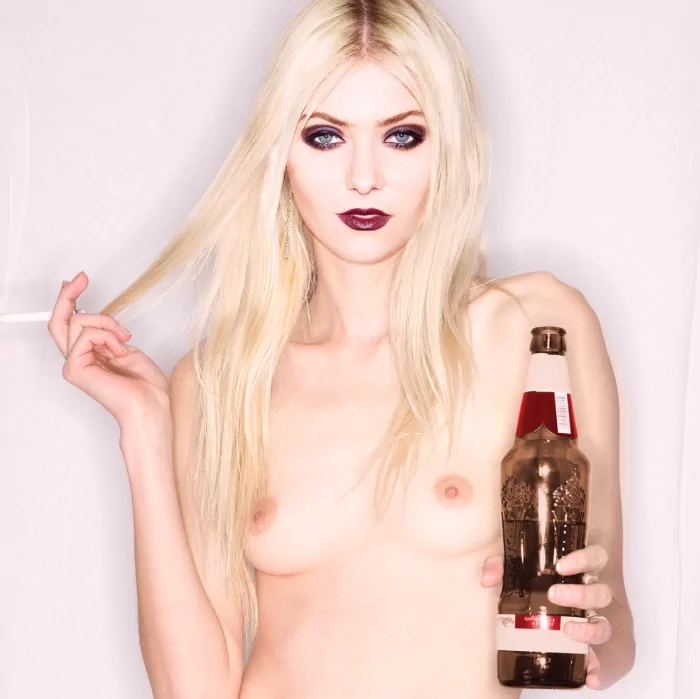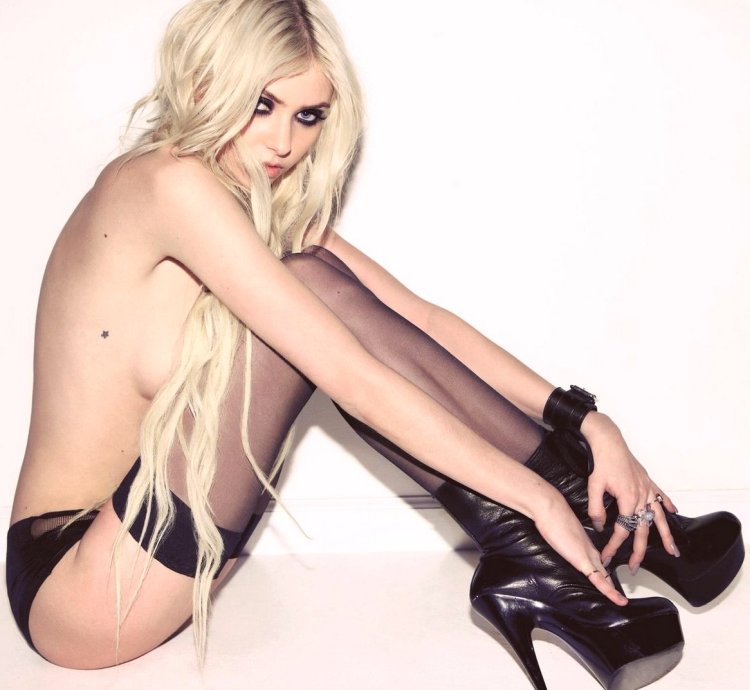 This snap of Taylor with her panties pulled down around her ankles is positively oozing sex appeal 😜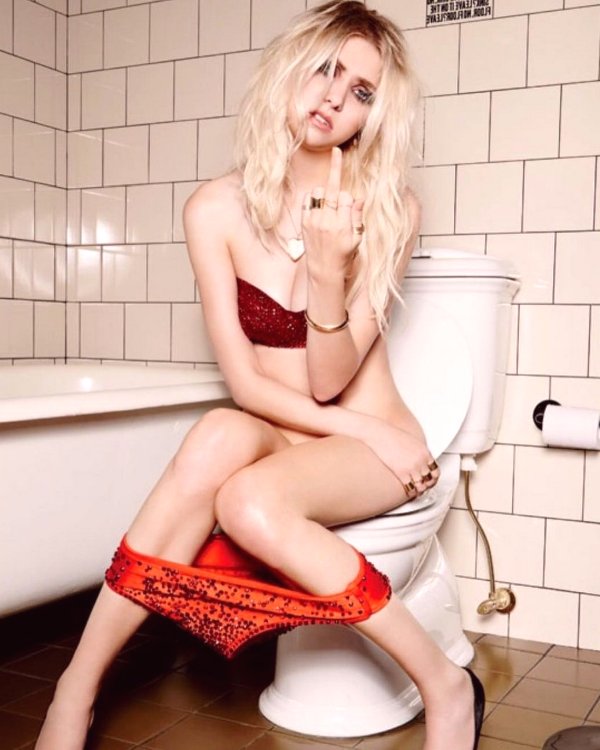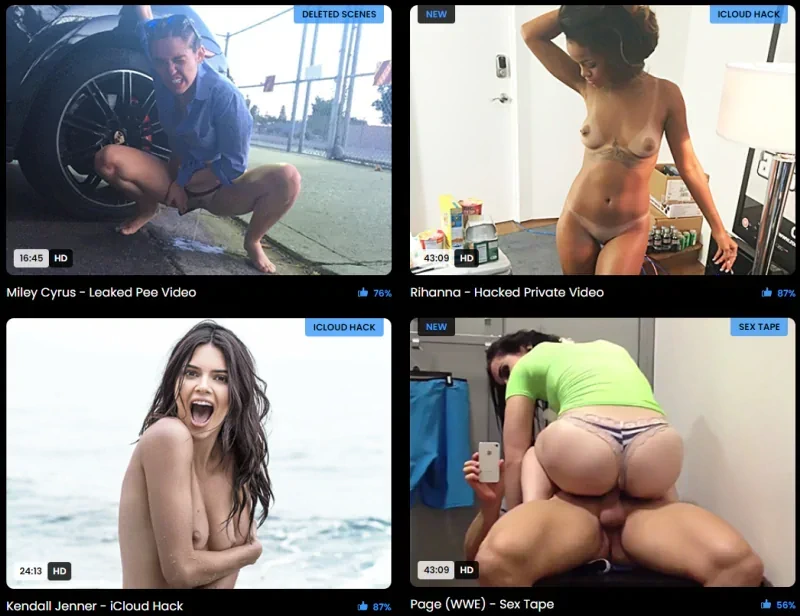 How could we finish up this page without a few last pics of a Taylor Momsen upskirt, and a couple of her looking sexy even when she isn't trying hard. Long may she continue to give the bird to anyone trying to tell her what to do!
Don't forget to check out her extended nude video at our sponsor site C-Zoom – strictly for adults only! 🔞