Paulina Gretzky goes nude apart from a big sunhat in the latest sexy social media post from the cheeky in more ways than one celebrity athlete turned model. Stealing a pose from fellow naked afficionado Kylie Jenner, Paulina wore nothing but straw headgear as she showed off the figure that has seen her attacked for being 'too risque' by various moral grandstanders. No stranger to parading her bare ass cheeks at the drop of a – well, hat, Paulina has posted a slew of sexy, nude, and sexually undertoned images, as we'll see below after our sponsor banner…
Paulina Gretzky Nude In A Hat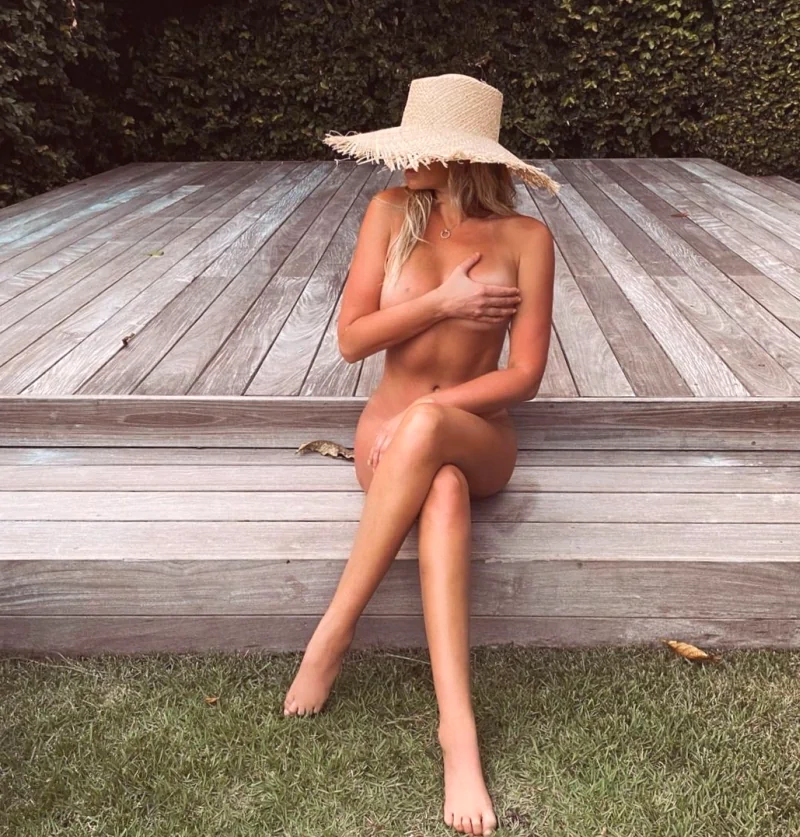 Quite the saucy nude pose, and cleverly done to escape the wrath of instagram, but where did Pauline get the idea for this naked picture? Well, step right up Kylie Jenner, who recently posted an even bigger hat, maybe because she has bigger tits, in a near identical offering: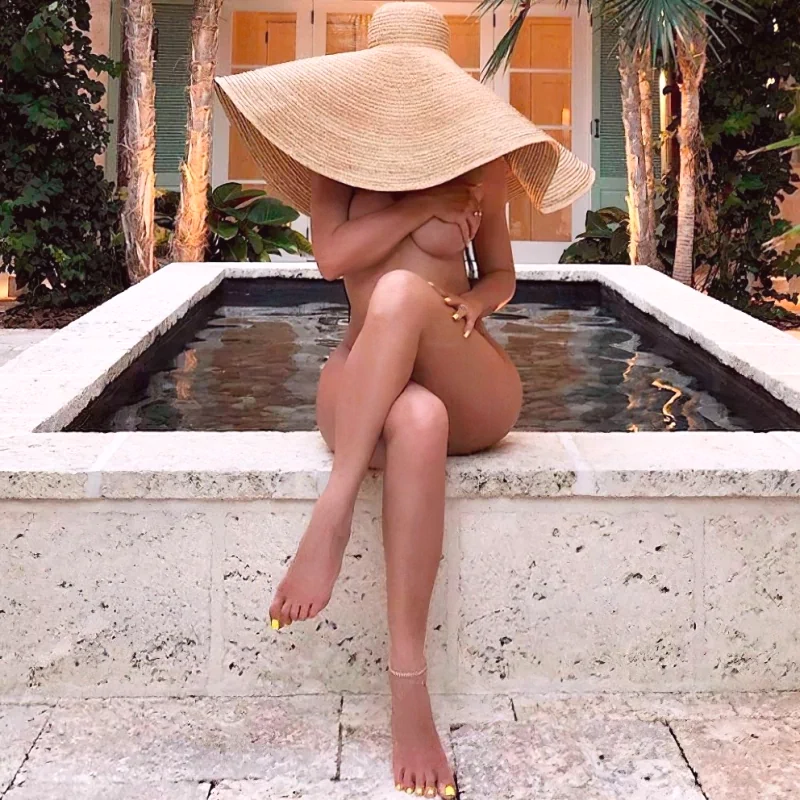 But wait, there is even more! After Kylie gave a blahblah remark or two about Paulina copying her style, it turns out that just prior to Ms Jenner's post, instagram 'influencer' Amanda Ensing had also given us this nude masterpiece 😍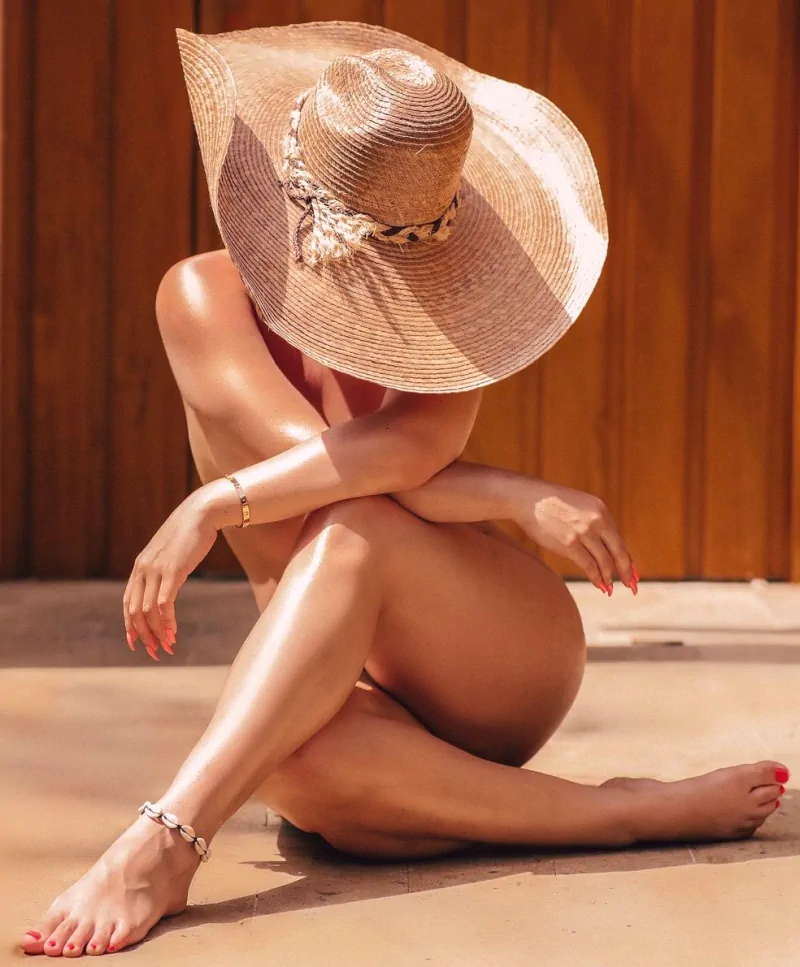 The Paulina Gretzky nude in a hat version shades it for us, if only for showing more of her face, and seemingly having an actual grope of her own tits rather than just preserving any modesty. Because who doesn't like squeezing a cracking pair of breasts, even when they belong to you, right?
Here it is again (click to view in full screen) in jpg format just because it's nice to look at Paulina Gretzky Nude. In a hat 😁 And to see even more of her, check out her category page with tons more of Paulina naked or as close to it as she can het away with 🥳