Amazingly not everyone knows former First Lady Melania Trump has a nude pictures scandal to her name. Turns out Donald's wife disrobed more than once during her modelling days.
Not only that but back in the 90s she posed for a lesbian themed photoshoot without a stitch on, boobs proudly on display. Read on to find out more and view the uncensored pictures in full!
Before becoming Donald Trump's third wife, her name was Melania Knauss.
Melania speaks six different languages fluently. Slovenian (native) plus: German, French, English, Serbian, and Italian.
Using the name Melania K, she was a successful fashion and nude model in her twenties and thirties.
Melania is 5′ 11″, and has 34D tits. Nice!

Melania Trump Sexy Modelling History
With her insanely long sexy legs Melania was in demand as a lingerie model. Her big tits were also a bonus. The cute ass is just the cherry on top!
Unafraid to show off her curves and show her body off Melania posed in string bikinis, sheer bras, and wet tshirts. See through with nipples showing was no problem for the statuesque model.
Not bad so far, but more was to come!
Melania Nude On Trumps Private Jet
Sometime during this period she met 'The Don' who was a pretty well known celebrity back then, way before entering politics. Melania posed for an assortment of risque pictures on Trump's private jet. These were for GQ magazine who were based out of New York. Hence the close connection to the property developer and the pictorial.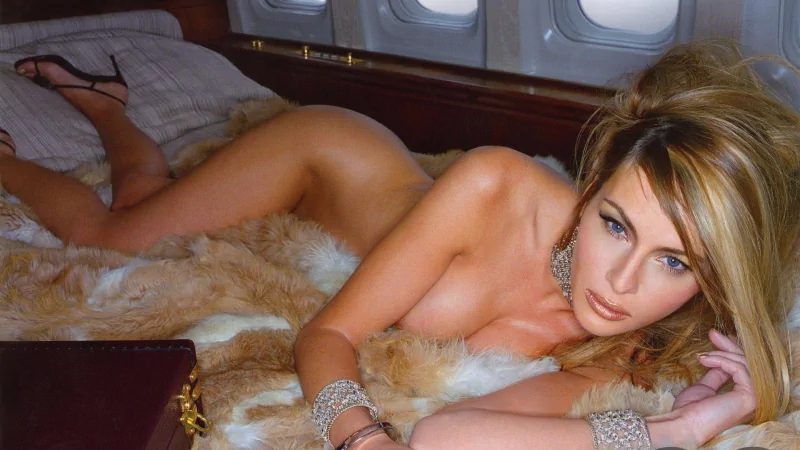 Dressed in nothing but heels for the above picture, Melania also gives a cheeky nipple slip. Oh and BREAKING NEWS (or something like that): Melania Trump's pussy is clearly shaven. And judging by the photos further below has been her preferred style for many years. Anyway, a few more from GQ showcasing Mel's large boobs. You'll also note Mrs. Trump sporting some nice ass crack if you enlarge that last photo.
Speaking of nice butts, here's the rear view of Melania that she kindly showed us all. Oh and her legs in heels alongside touching up her own breasts!
Confession: we'd fondle our own tits if they were like that. And so would you!
Melania Trump Nude Lesbian Pictures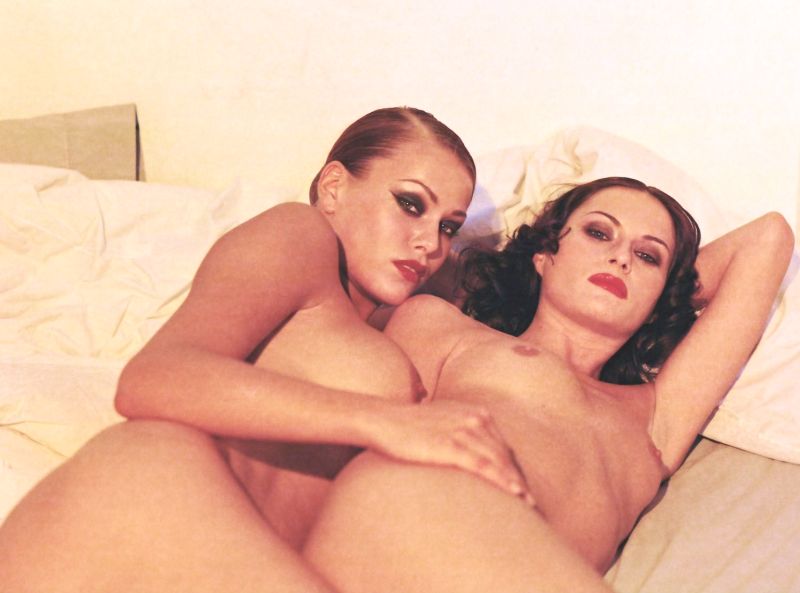 Melanie took part in a nude lesbian romp with a fellow model back in the day. Melania bared her big tits and freed the nipple for the raunchy photoshoot. Melania is pretty into the whole girl on girl vibe. Professionalism or something a bit naughtier? The pictures were taken in 1996, 3 years prior to her meeting future president Donald Trump.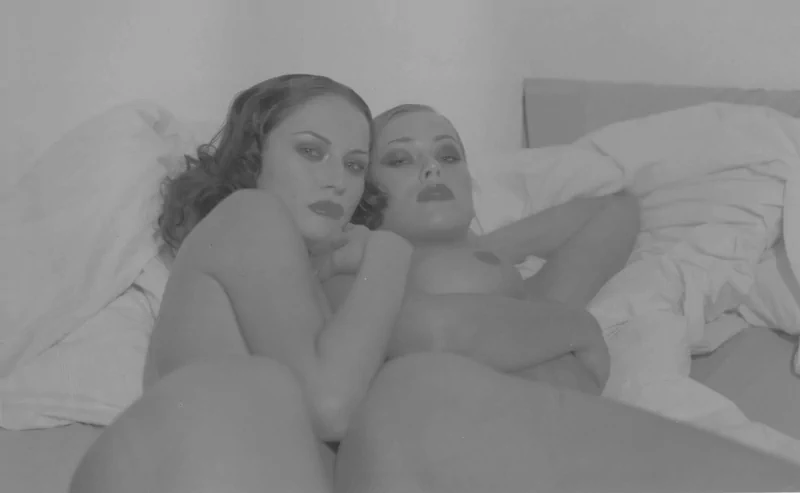 The above images have been recolored. To be honest we think the original black and white pics look better. Either way Melania looks great completely unclothed, baring her breasts and nipples for everyone to see. The Trumps might be polarising figures, but there's no denying Mel has a fantastic body and looks out of this world as nature intended.

Melania Trump Full Length Nudes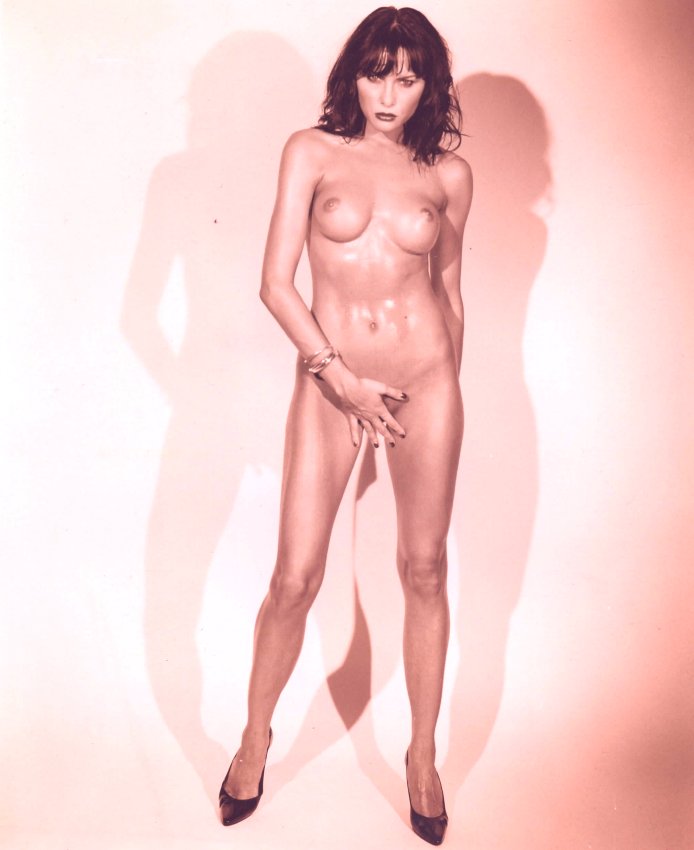 Cracking full length nude of Melania in old school stiletto high heels. Tits fully on show and her hand barely covering that shaven pussy. 25 years old and in prime condition no wonder these Melania Trump nude pictures went viral. From the same photo session we get to admire Mrs Trump's unclothed curves in the following images.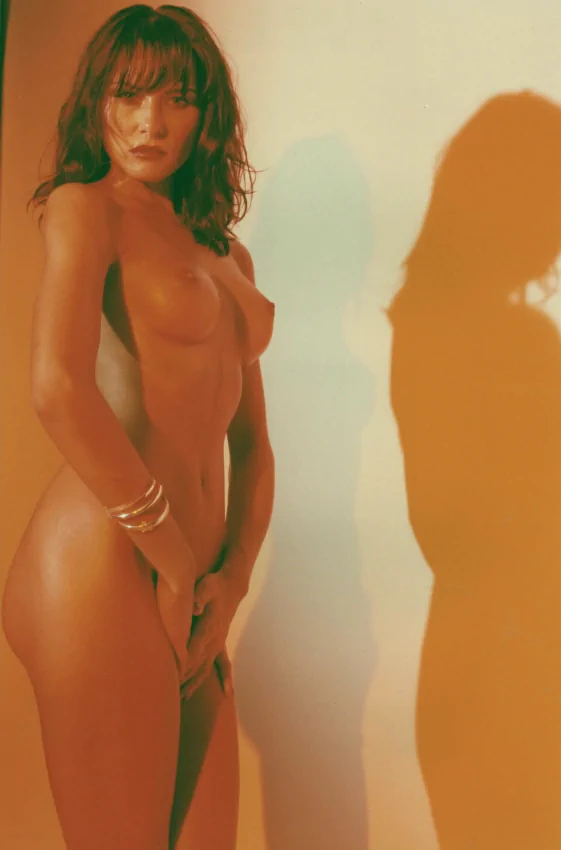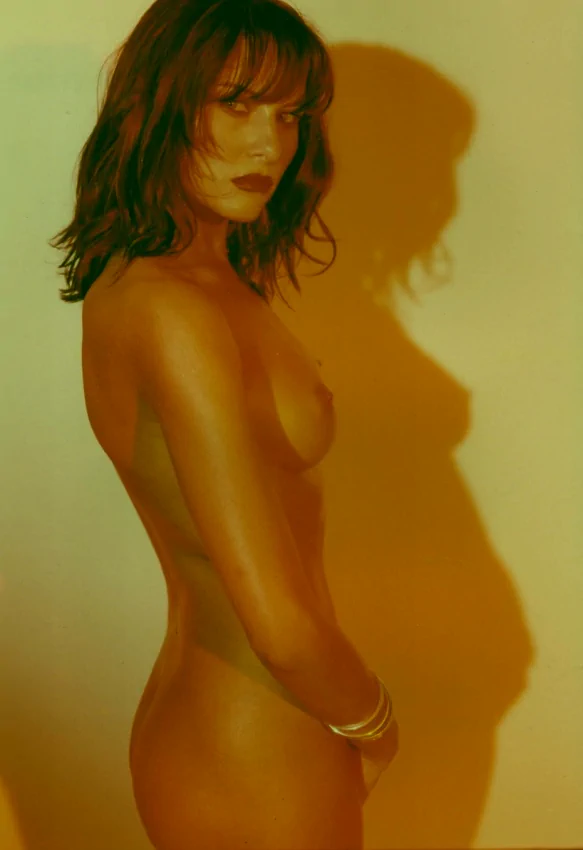 Quite the visual feast from the former White House occupant, and likely the only time we see any President's wife naked. Love or loathe Donny, his wife absolutely smashes it in the nudity department!