Welcome to this Dannii Minogue nude celebration. The younger and arguably naughtier sister of pop icon Kylie has never been shy when it comes to stripping off. With a body like this it's no shock as to why Dannii has posed nude several times in her career.
Aussie babe Dannii is a rarity these days, standing by her decision to go naked for the camera. Calling it empowering, and a very feminist thing to take part in, busty beauty Dannii gives a polite but obvious 'Fuck you' to anyone who questions her choice to strip off her clothes.
Australians are a pretty laid back bunch of people anyway, and definitely so when it comes to sexuality and nudity. Throw in the fact she is Generation X, and small wonder Dannii has little time for moaning cunts these days who shudder at the merest hint of a woman's nipple.
Let's take a walk through her glorious body as nature intended. As always, we throw in facts and trivia about the celebrity we are showcasing to give you an idea about the person you are wanking over admiring.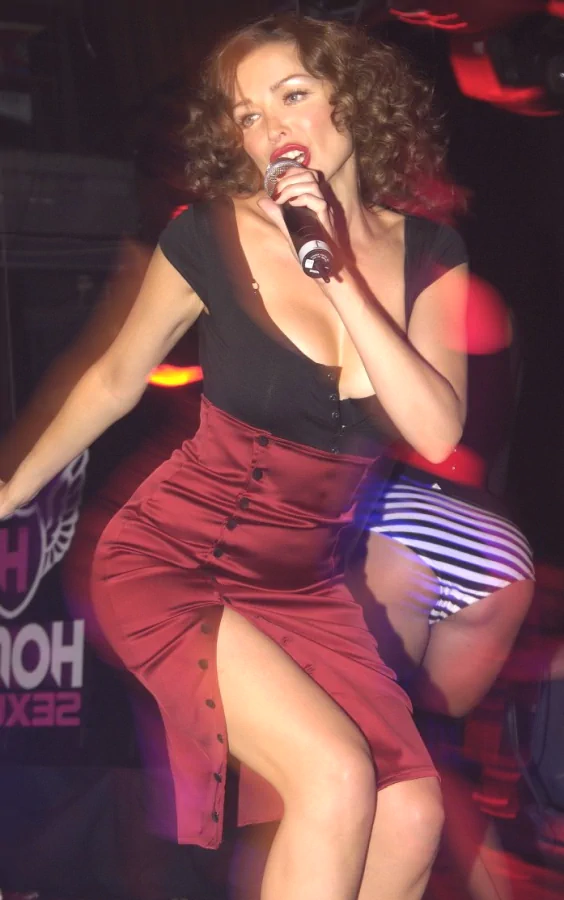 As we can see, Dannii has superb form. Those curves are in all the right places, so here's a quick recap of who Dannii is before we jump to her naked pics!
Danielle Jane Minogue was born in Melbourne, Australia on October 20th 1971.
While big sis Kylie found fame on Aussie soap Neighbours, Dannii's route was via rival show Home and Away.
Dannii freely admits she has had a boob job. Performed a few years after she hit the big time, it gave her 'happiness in my life'.
Dannii's boob job saw her go from a 32B cup to 32D titties. We have the pictures of both variations below!
Before Boob Job Nude Photos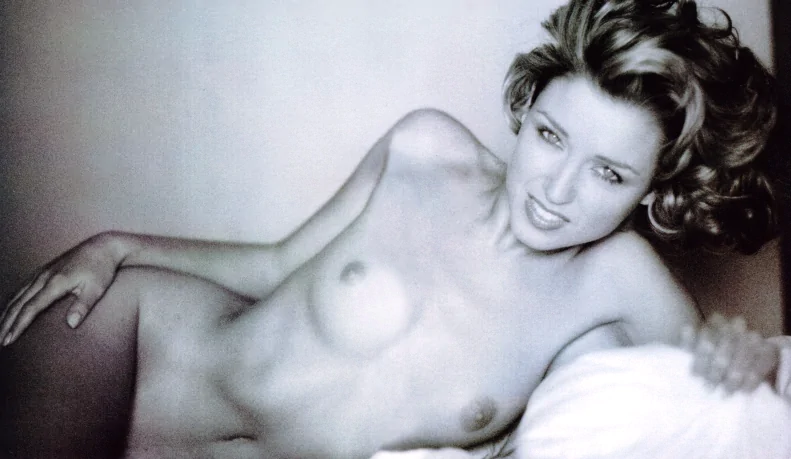 Pre-boob job Dannii went au naturel in the early 1990s, this is a great example. Completely naked with a strategically placed thigh to teasingly cover her pussy, this is Dannii's first ever nude picture. The next picture shows Dannii baring her breasts and was slightly later. We've included it here in keeping with the black and white theme. Looking all sultry like, we get a nice view of Minogue's tits.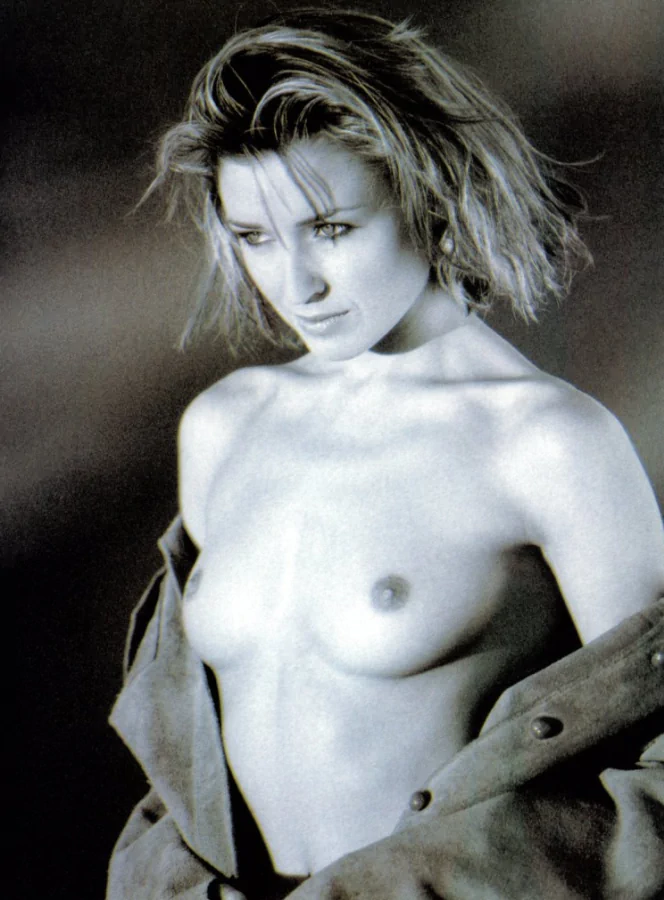 Her naked shoot caused quite a stir back then – mainstream pop singers weren't exactly lining up to get undressed for the camera. Unlike now of course, where it's kinda accepted as part and parcel of self-publicity (see Rita Ora nude, Madonna nude, and Britney Spears pussy. Dannii's nude outing wasn't exactly a scandal, but WAS fairly shocking for such a wholesome celebrity.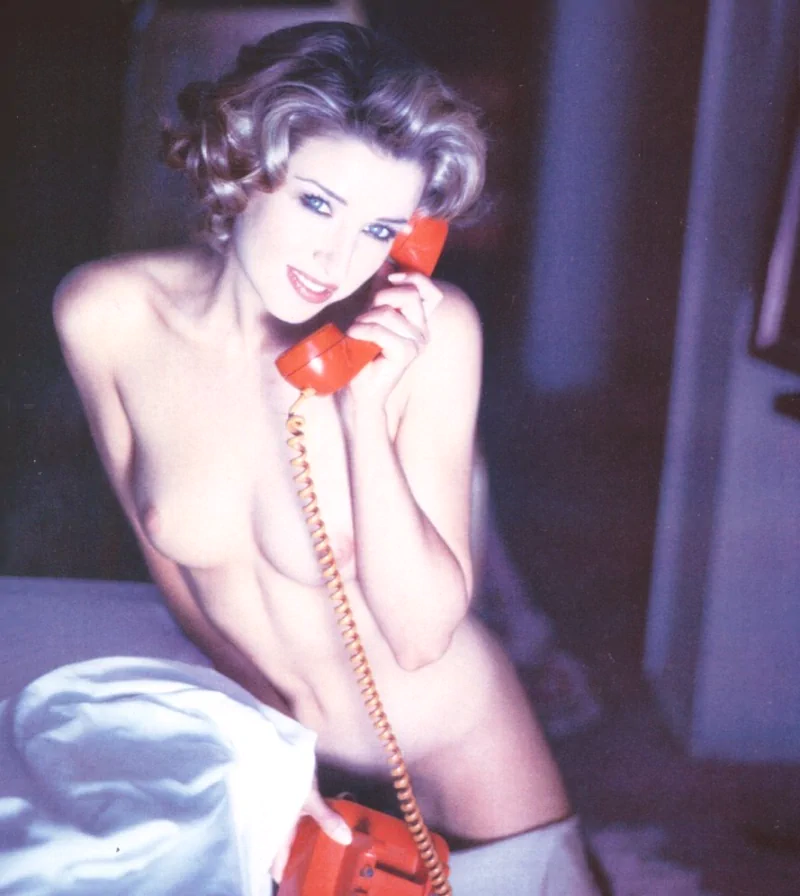 If we can't be on the receiving end of her tongue, we'll make do with being on the receiving end of a nude Dannii Minogue phonecall. She may be wearing nothing but an innocent looking smile here, but this woman has just as mucky a mind as the rest of us. In an early 90's interview the following exchange happened, which is paraphrased as such:
Question: If there was a shower room full of nude rugby players and you knew you couldn't be seen, would you peek through a crack in the window?
Dannii: OMG lol, well… yes, of course I would! Everyone would right? I'd have to!
What a cheeky girl she is. Massively admire her honesty, and you'd probably get into trouble these days for such a politically incorrect answer 😂

How could anyone resist this stunning woman if she was in front of them undressed like this. Looking very demure, Dannii goes fully topless and parades her chest puppies for us knowing full well we'll all be wanking to her tits. We've no idea where this was taken, but Dannii is aged 22 or 23 here. We reckon those titties had taken a fair bit of jizz by then, maybe that's why they look so good, all that skin firming protein. Come to think of it, maybe it's why she turned to singing after acting. After all if it works for skin, it should work on vocal chords, right!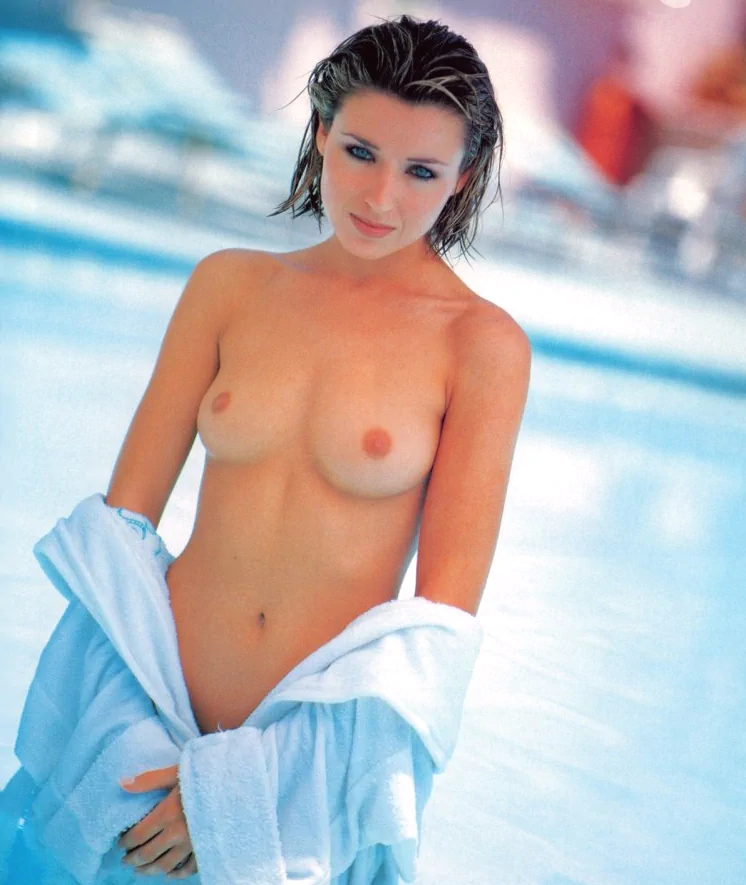 Dannii with a truly beaming smile as she thinks of all the guys masturbating to her. Probably. Obviously she is more likely just laughing at generally having a good time and a few laughs on set. Either way, the old adage 'tits and teeth' proves correct again. You can't beat nudity with a smile for highlighting natural beauty, as Dannii demonstrates with great effect. What a brilliantly retro image of a celebrity tit slip (ok, two tits!) this is. Ah, for those carefree 80s and 90s days again.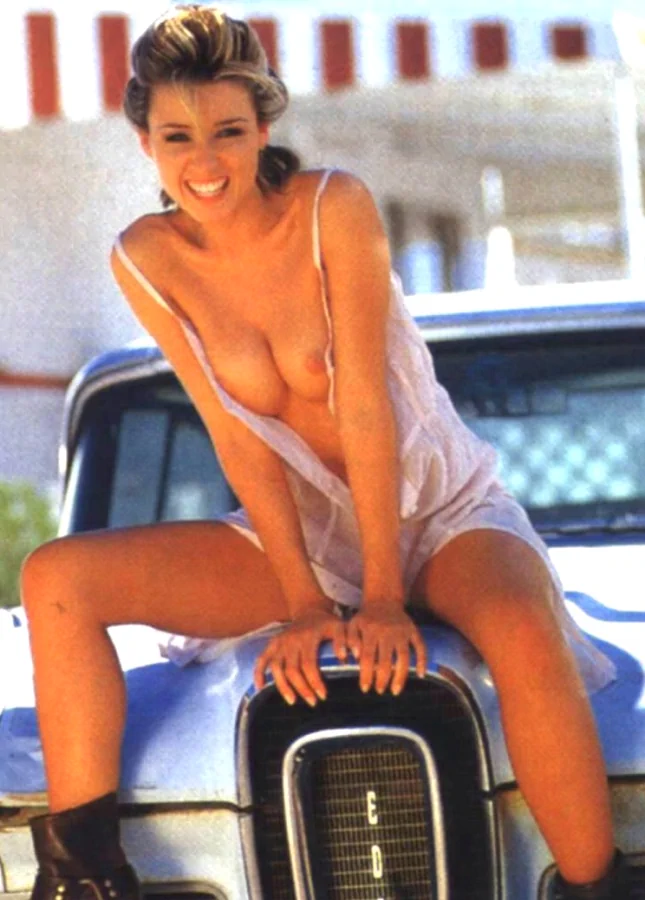 Dannii Minogue's Pussy
Taking the bull by the horns so to speak, Dannii shows us her pussy. Or as close to it as we'll ever get anyway. Confidently showing off her naked body in an almost full frontal nude shot, Ms Minogue is rightly very proud of her physique. In recent interviews she has been quoted as saying "I looked at the pictures and thought, 'I look all right!'". For damn sure she did. Aged 24 at the time, the Australian edition of Playboy that ran the pictorial sold out in 4 days. They had to do another print run, and it was their biggest selling issue ever. Calling the experience liberating and fun, Dannii made sure she was clear she had zero regrets at all about posing naked. Good for her!
Here's a zoomed in pic of Dannii's naked body as it looked in 1995, bush and all, for good measure.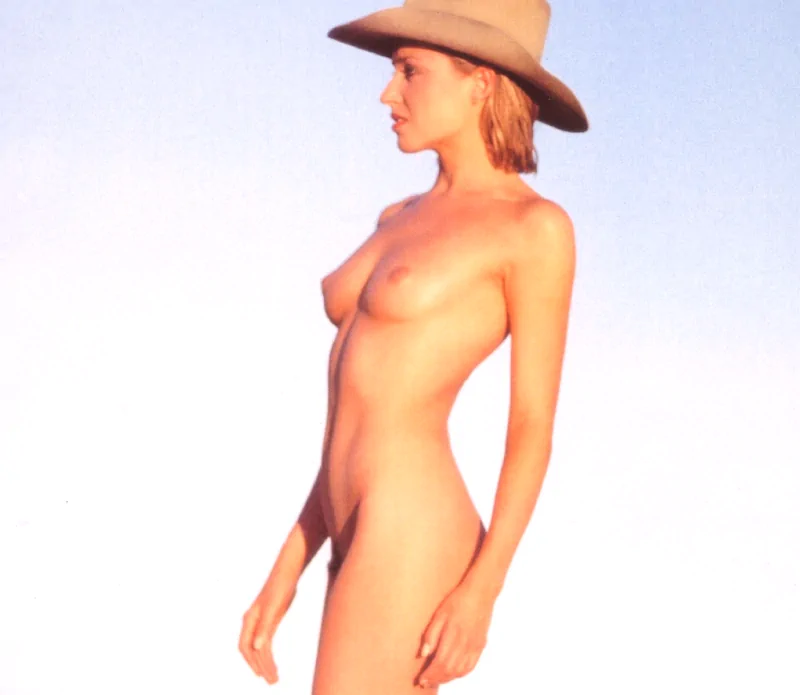 The pictorial, which Dannii partook in due to financial problems, thrust her back at the top of the hot celebs list of the time. It was shortly afterwards when her confidence wavered, and she underwent plastic surgery to enhance her boobs. It did the trick alright, as her very racy calendar showed. Dannii enjoyed it almost as much as her fans, and promptly did another one. Enjoy those as Dannii flashes her new and improved big tits all over the place below.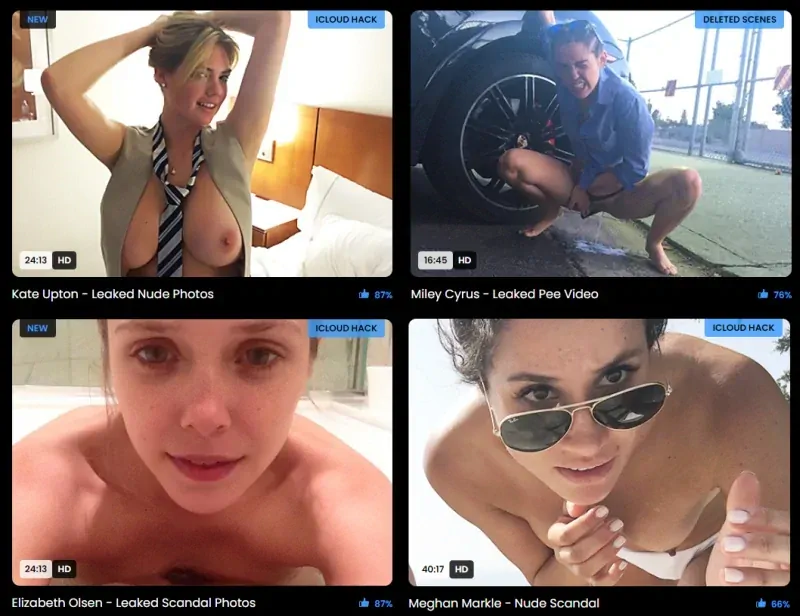 Dannii Minogue New Big Tits Nudes
Armed with brand new 34D breasts, Dannii wowed the fuck out of her fans with a calendar never seen from a pop star before – not even Madonna went full on nudity in her calendars. And we know what an exhibitionist Madonna is! This is a nude battle Minogue wins though – observe.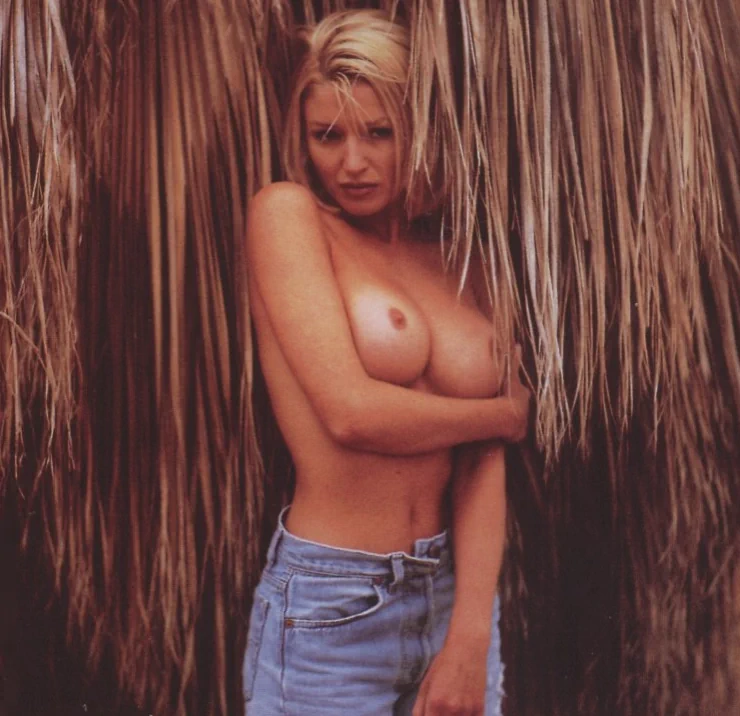 If I were Dannii I'd be hugging myself every time I were looking at my big tits too.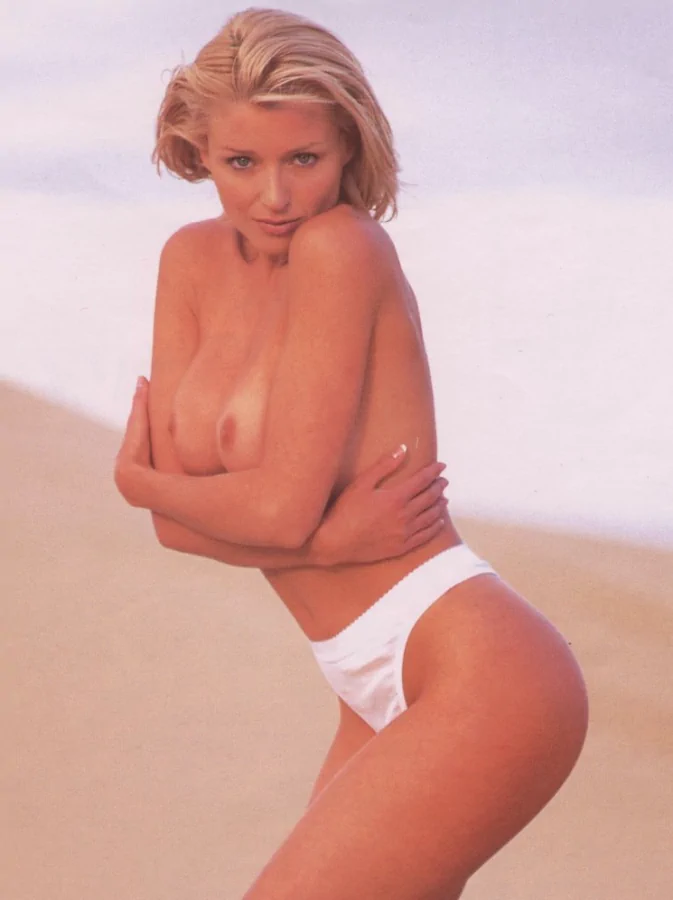 Obviously feeling somewhat overdressed, Danni whips off her panties to go completely in the buff for more nude calendar pictures.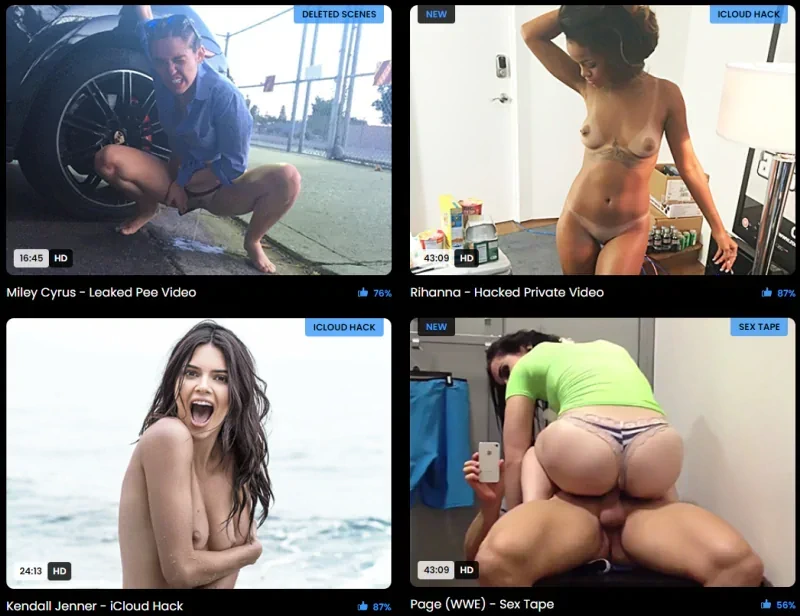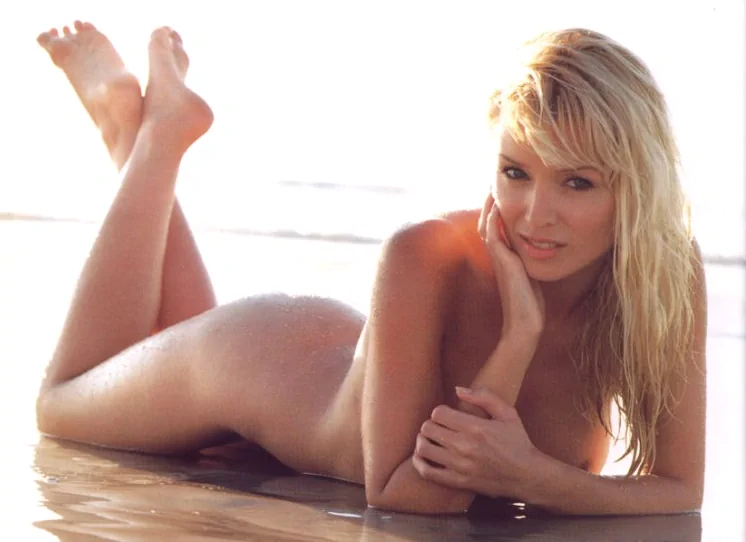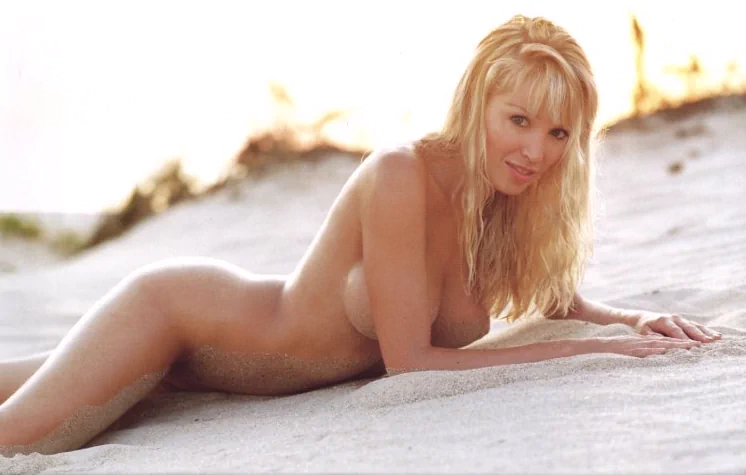 All that strutting around naked is hard work. As luck would have it someone had taken an old armchair out into the middle of the desert for Dannii to have a well-deserved sit down. How fortunate!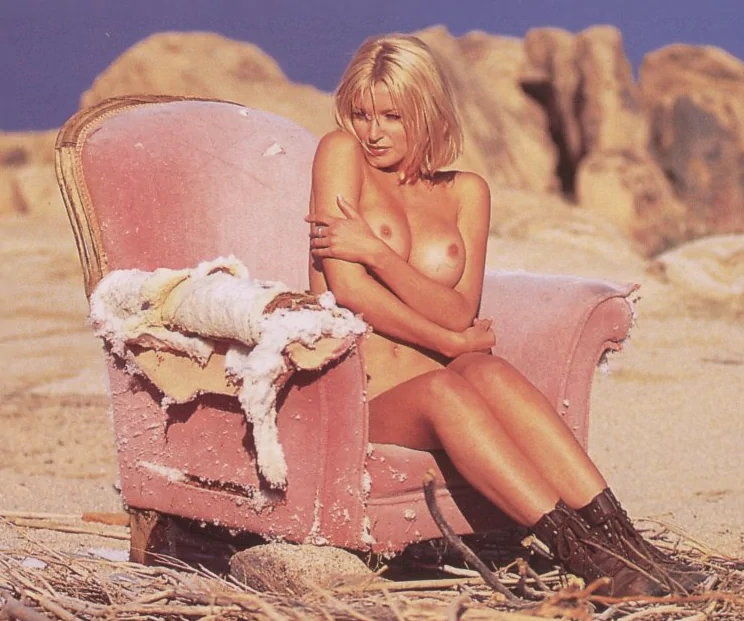 Ever the trouper, there was still time to don a couple of different see through tops for Dannii's tits to be visible yet again.
We haven't scratched the surface of the delectable Ms Minogue and her nudity. For even more of her flesh flashing antics, click the 🔞 link below.

And if you've enjoyed either revisiting, or seeing Dannii Minogue nude for the first time: Rate these pictures, and maybe leave a comment on what you thought. That's all for now – see you at the next nude celebrity!