Brazilian tv host and singer Anitta features here at Celeb Meat today. And with good reason – she has an ass you could bury yourself in, and loves showing it off. From ass chaps to nude promotional photo shoots, body paint bikinis to sheer dresses, Anitta has the goods.
As per normal Brazilian custom, Anitta embraces her sexuality, shows it off, and knows full well she has sex appeal in spades. Outside the US people are far more at ease with nudity, and this of course includes all the celebrities. Hercules, Hercules!
Anitta's real name is Larissa de Macedo Machado. Pretty easy to see why she goes for her stage name.
Anitta was born on March 30th 1993 in Rio de Janeiro. Which of course is in Brazil.
Her body measurements come in at 33-25-35, with Anitta having C-cup titties.
Anitta Video Clips
A few of the more risque US singers have raised more than several eyebrows with their on-stage routines. But this seems pretty par for the course, if this clip of Anitta displaying her nude ass to a stadium full of fans is an indicator.
Anitta shaking her bare ass on stage in nothing but a tiny thong. This, ladies & gentlemen is how you perform for an audience!
Anitta looks sexy as fuck in a thong bikini too. Watch her shaking her ass as her tits fight to make a run for it in this video clip 🔥
Anitta gives the audience a lovely crotch shot as she rolls around on stage during a live performance:

Anitta In Ass Chaps
Nicki Minaj sang about buns, and owns a fine set herself. But Anitta is a worthy competitor. Check out that peach of hers while she poses in leather ass chaps and a thong. That's one groove we'd love to get into (Apologies to Madonna for the lyric butchering!!) 😜
Anitta In Ass Chaps Gallery: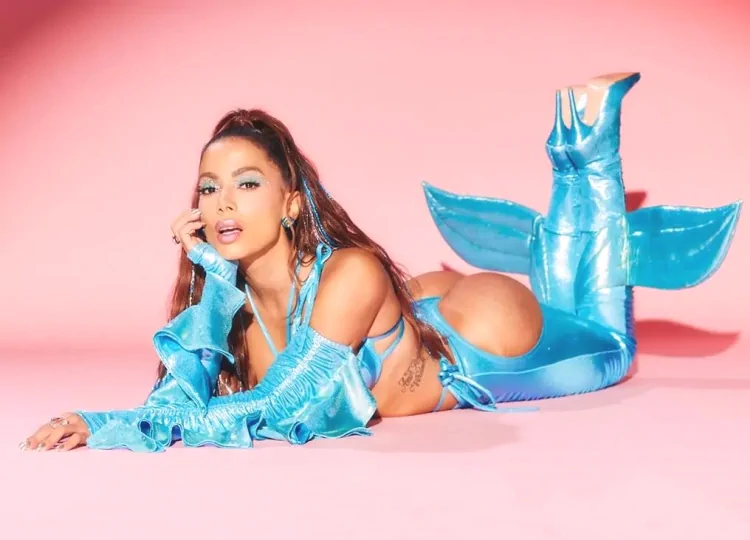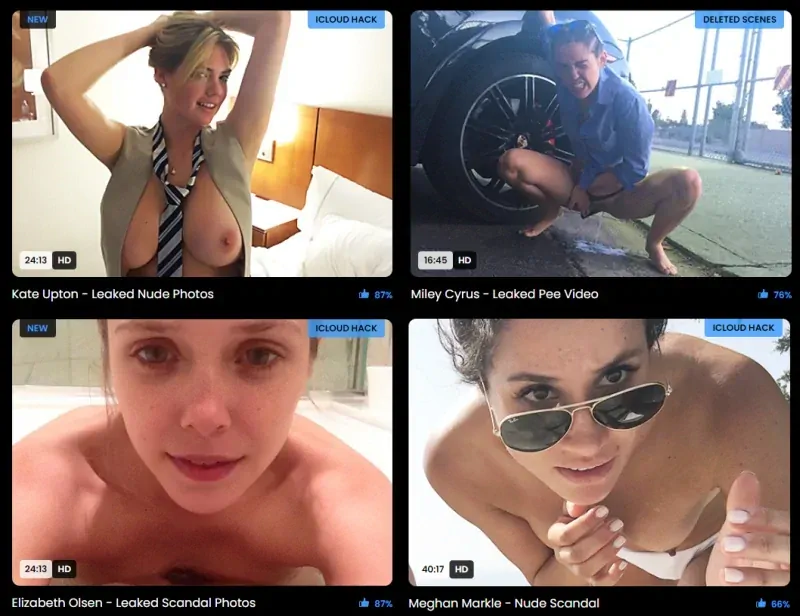 Oh, you want more of Anitta's nude ass – well why not. Check out the peach on Anitta as she plays cowgirl! The stockings are a nice touch too 😍
Anitta Nude & Sexy Pictures
Anitta proves in a nude mood while doing a promo shoot for what appears to be some kind of perfume. If you click and enlarge the picture, you can see a hint of nipple too!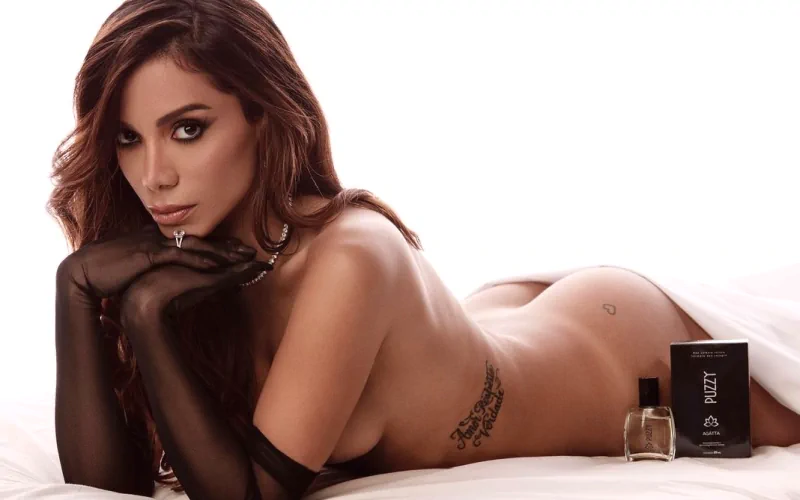 This time for Vogue, Anitta goes naked clutching a pair of heels. All very arty, but look at that ass and the thong tanlines 😍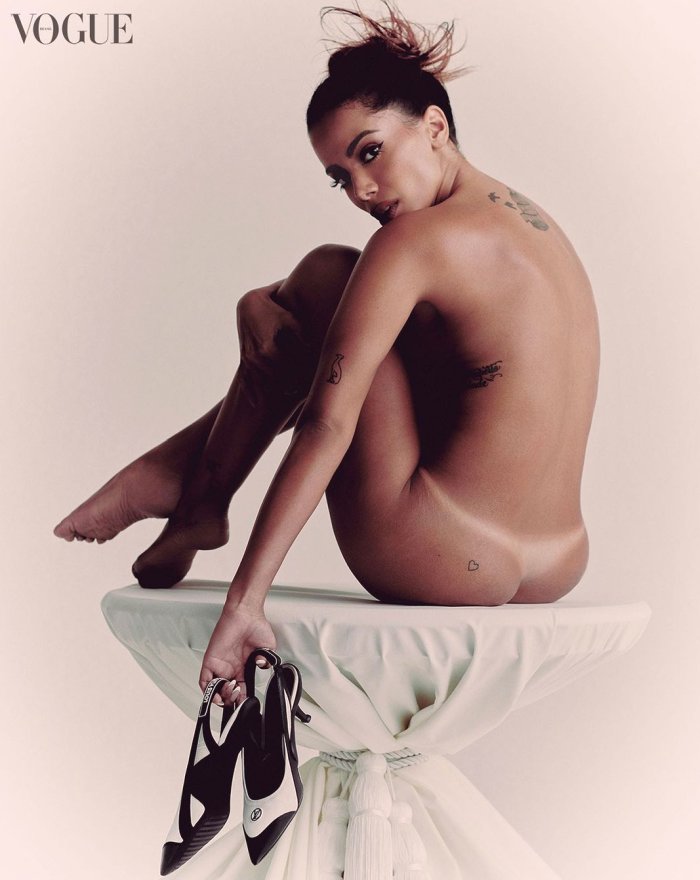 How about a little Anitta pussy peek. What a tease as she reveals a hint of pubic heaven!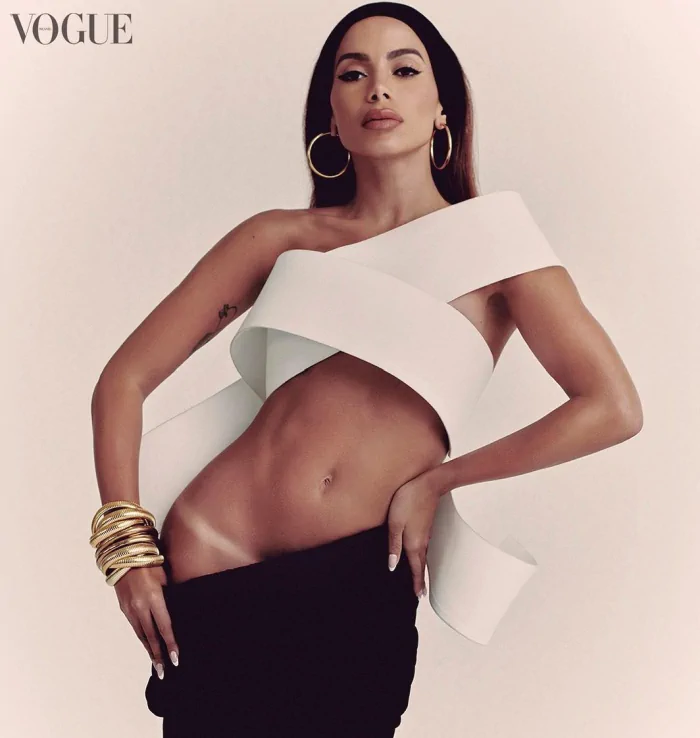 Now this nude Anitta picture is probably our fave – the saucy songstress is completely naked but for a bodypaint bikini. Cold or excited, Anitta's erect nipples are on show. Reckon it was waterproof?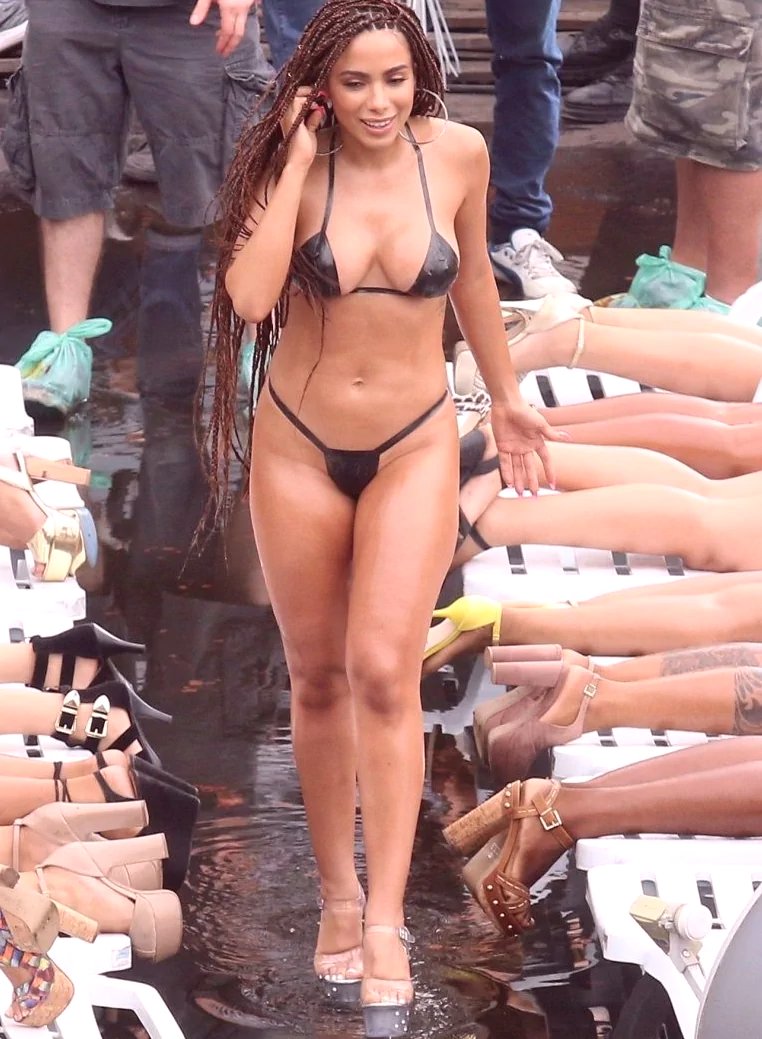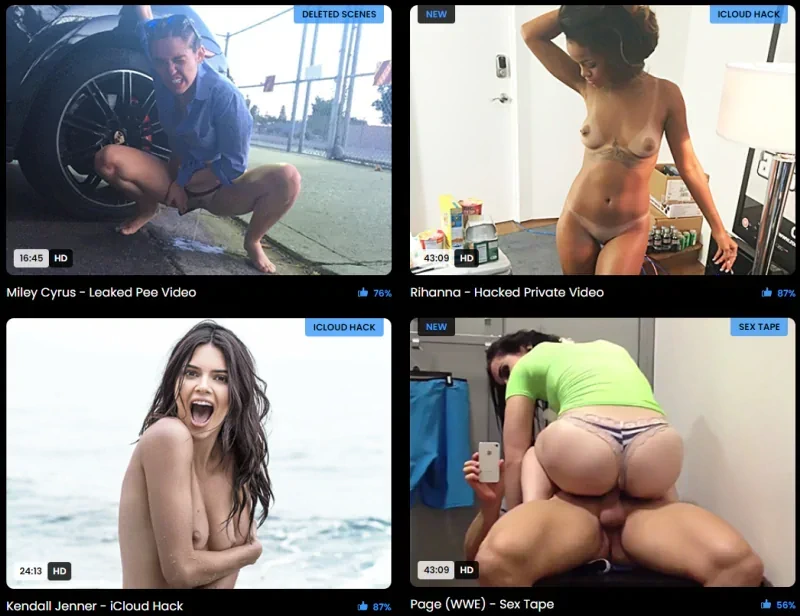 When you upload a nude selfie to your social media of you just chilling backstage with your tits out…
Anitta Nip Slips and Nipple Flashing
Self-respecting celebrities with an eye on media coverage know a surefire way to attention is to flash a nipple every so often. Having a tit or nip slip on stage happens so often it *has* to be intentional. Throw in the obligatory see through and sheer clothing where breats are visible. Voila, publicity! Anitta is a smart girl who knows sex sells, so here's a 'peekaboob' if you will, at just a few of her examples.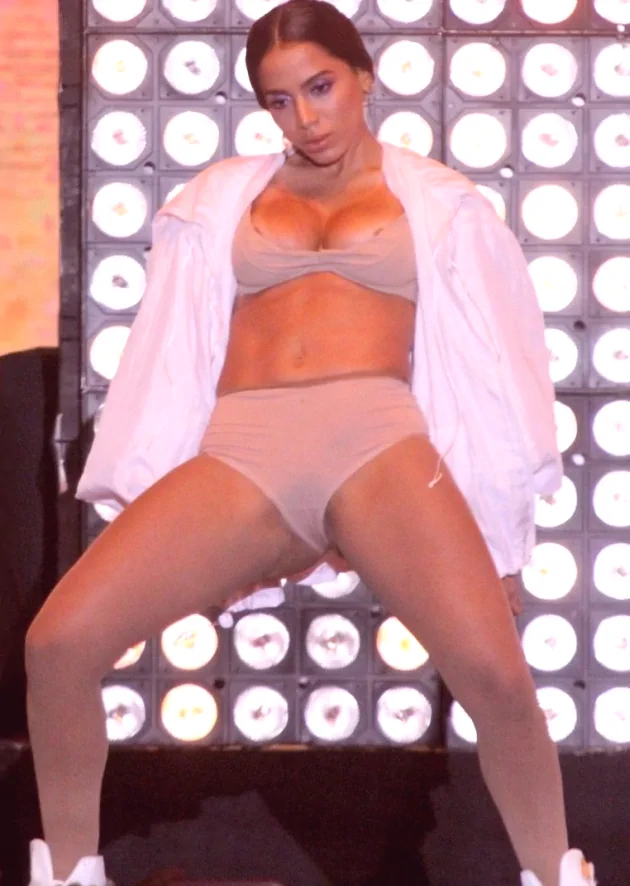 Added bonus picture of Anitta baring her ass in the rear view see through area!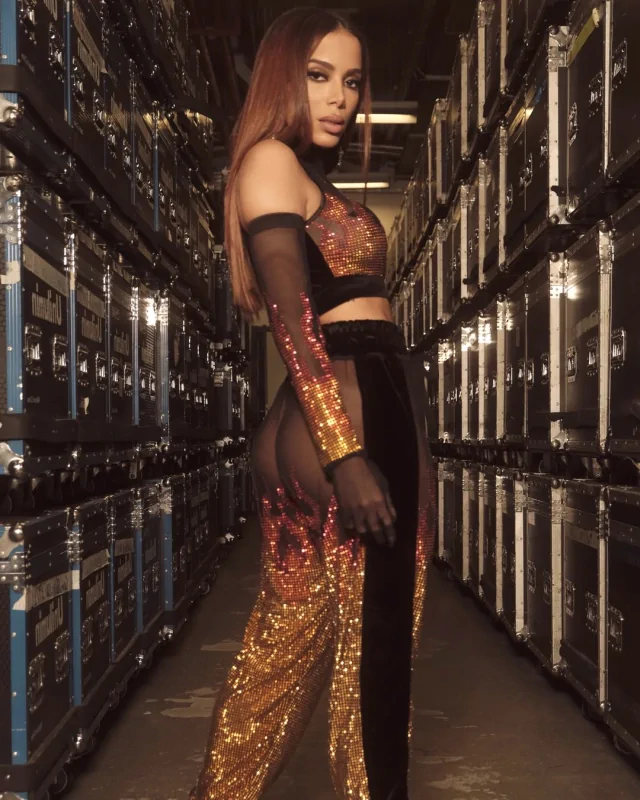 Anitta sure is a helluva sexy celebrity, and we thank her for her nude and naked activities. Check out the banners on this page for more of her nudity and sextapes of the stars. You can also catch her day to day mundane shit if you like that kind of thing on her official instagram page.