Louise Redknapp has long been a darling of the UK. Her maiden name was Louise Nurding before marrying soccer player Jamie Redknapp. Louise is a former member of all-girl band Eternal. Louise is also, and always has been, fucking hot. These topless pictures of Louise are from 2001, when the beautiful English celebrity was aged 26 or 27. Louise is quite the shy one as far as celebrities go, and has never been photographed nude. Even these snaps are from her still wearing her bikini top in an effort to preserve a bit of modesty. Not sure that actually works when you pull your top down to expose your breasts though 🤷‍♂️
Louise's tits are a lovely shape, so check them out after the jump. As for the 'baps', well I'm reliably informed baps are slang in England for tits, and hey it rhymed so was a no-brainer for the title 😆

Sporting a little black bikini, Louise seems to alternate letting each tit catch the sun rays. Here we get a look at her left boob.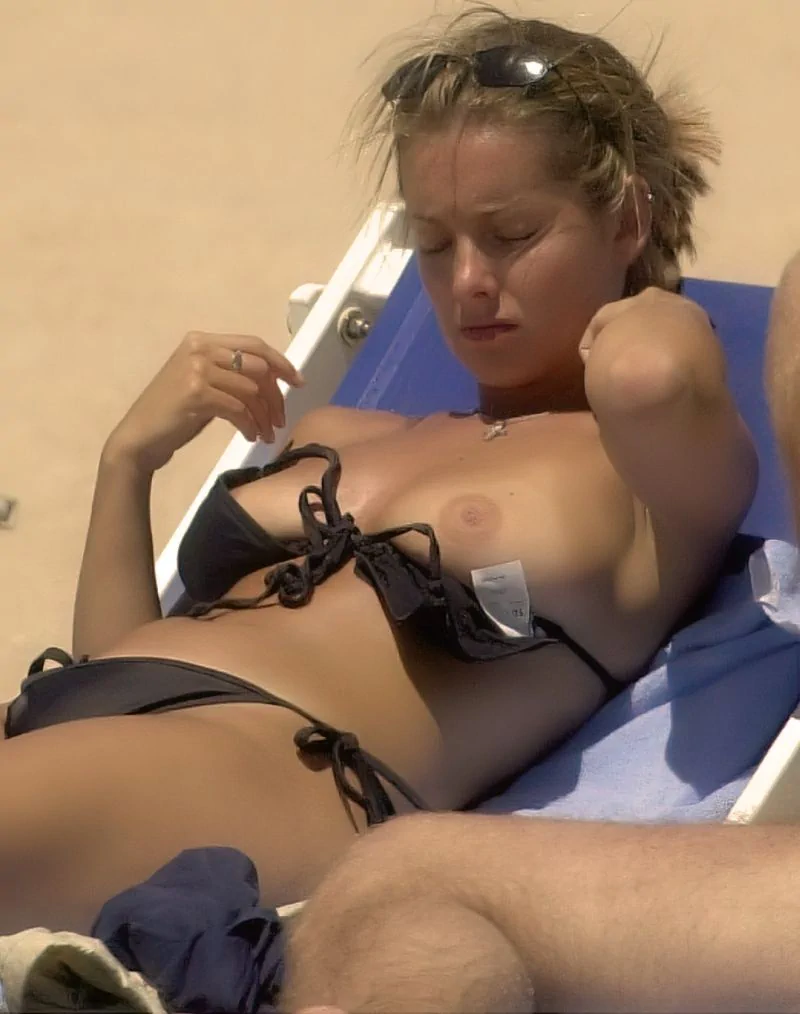 The details are light on which beach this is, no doubt a fancy private one on a posh tropical island. Together with a glimpse at her right nipple attempting some tanning action, this is a great pic! You know we'd all tug on those strings on her bikini bottoms too. Chicks always dig that when trying to relax and soaking up the sun.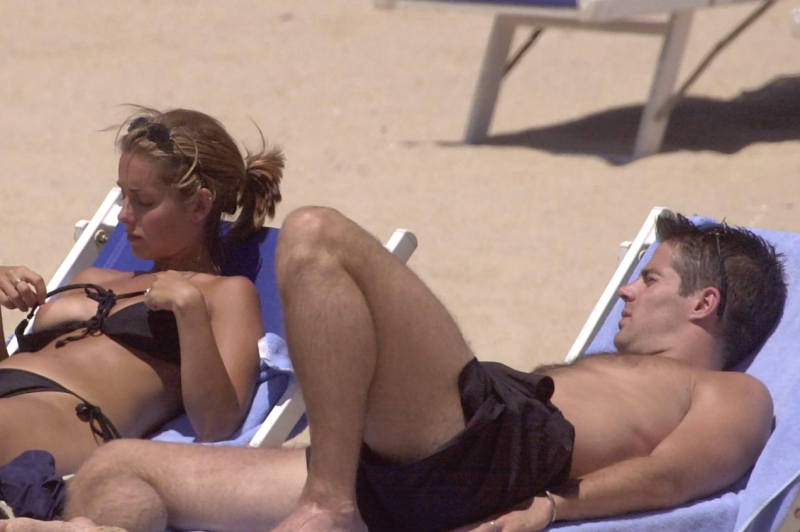 Here we go with Louise's other tit being allowed out to play. Must be a Brit thing, because we've never heard of this sunbathing with one nipple at a time on display. If you are getting them out to go topless, surely it's better to have them bake evenly, right? Possibilities that Louise is just a bit of a kinky lady, and giving Jamie plus other beachgoers an impromptu striptease. We like that idea actually, so that's what we'll run with 😜
Here's the picture of Louise flashing her tit at the top of the page, touched up (pun alert) – because who wouldn't like to touch up Louise – and slightly larger, and clickable. Make it bigger, you know you want to (as Jamie said to Louise, probably).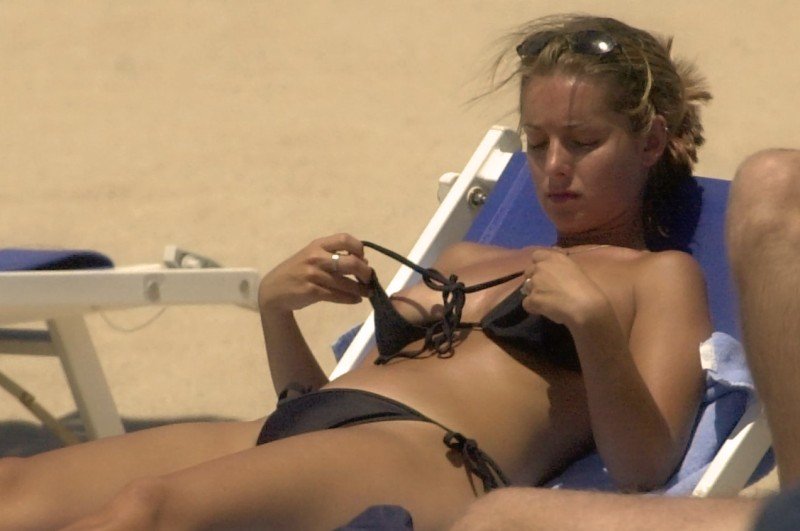 We can't help wondering if all this left tit, right tit, flapping about is just so Louise can admire her own boobs. You'd keep looking at your own titties if you were her, and owned those chest puppies, right? Don't judge us for admitting it! Back to the theory about Louise basically flashing her husband, after a lot of work Jamie finally comes in for a good close look himself. No doubt the poor woman was wondering just what she had to do to get hubby interested in pinky and perky. All's well that ends well though, and even if it did mean everyone else on the beach saw Louise topless, these celebrities are known for never giving up. Shortly after these pictures were taken in fact, they made their way back to their hotel and – well, we'll stop before we start putting our fantasies as fact on here. But he has definitely fucked her.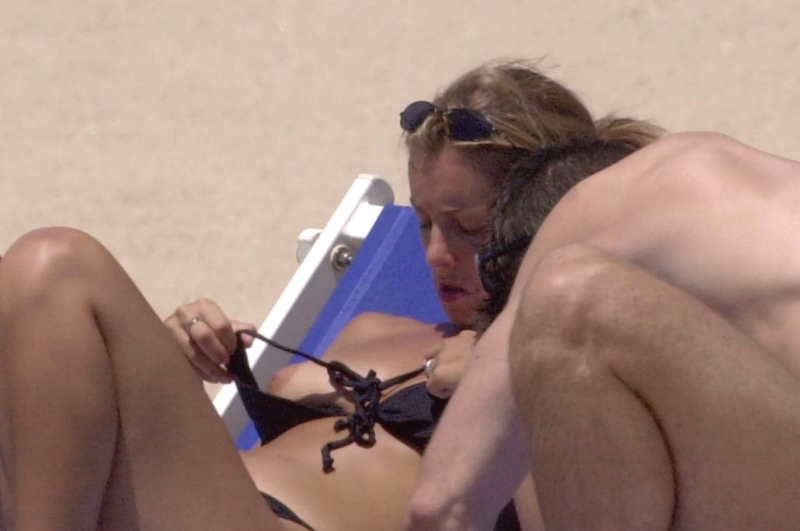 There we have it. A fun filled blast from the past when Louise showed us all her gorgeous tanned tits. Since then the couple sadly split up, but what a good looking pair they really were. And Louise & Jamie looked pretty good too 😛