Now then now then what do we have here, only some of the sexiest fitness babes nude to appreciate in all their toned muscle glory! These are some seriously turned out gym babes and muscle babes, so lets get rocking and rolling with the tits and ass of the fitness world's finest…
Gracyanne Barbosa Wet T-Shirt
Step right up Gracyanne Barbosa, the carnival queen of Brazil who also has a passion for the gym, and a huge exhibitionist streak which means a good supply of sexy and nude pictures and videos to wank over admire.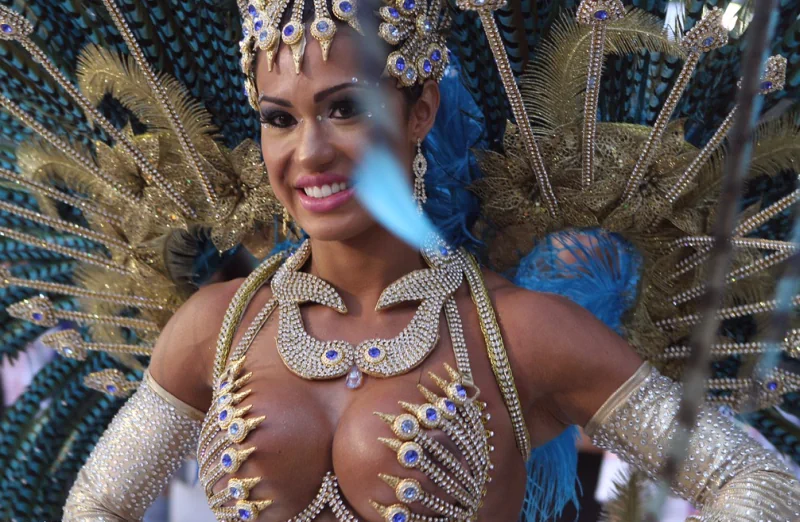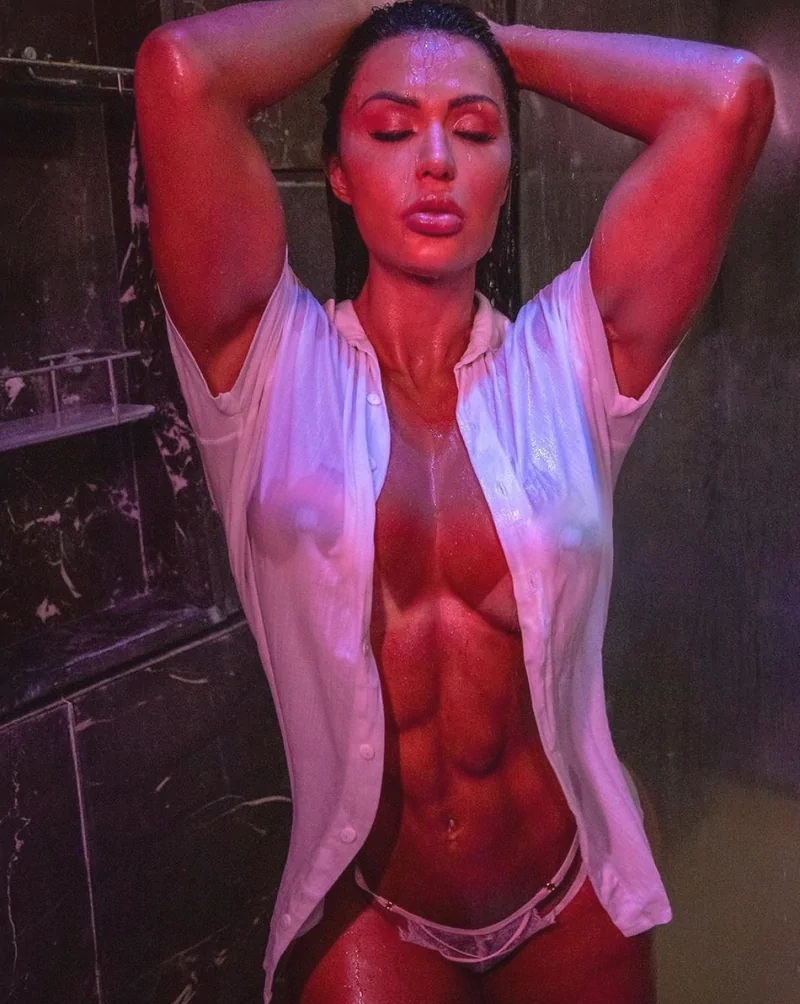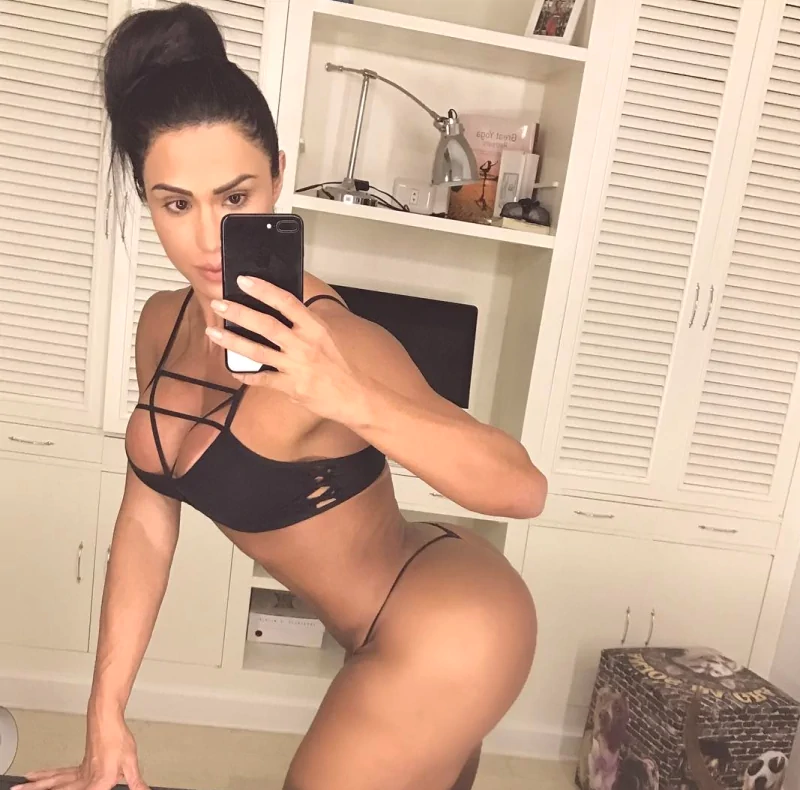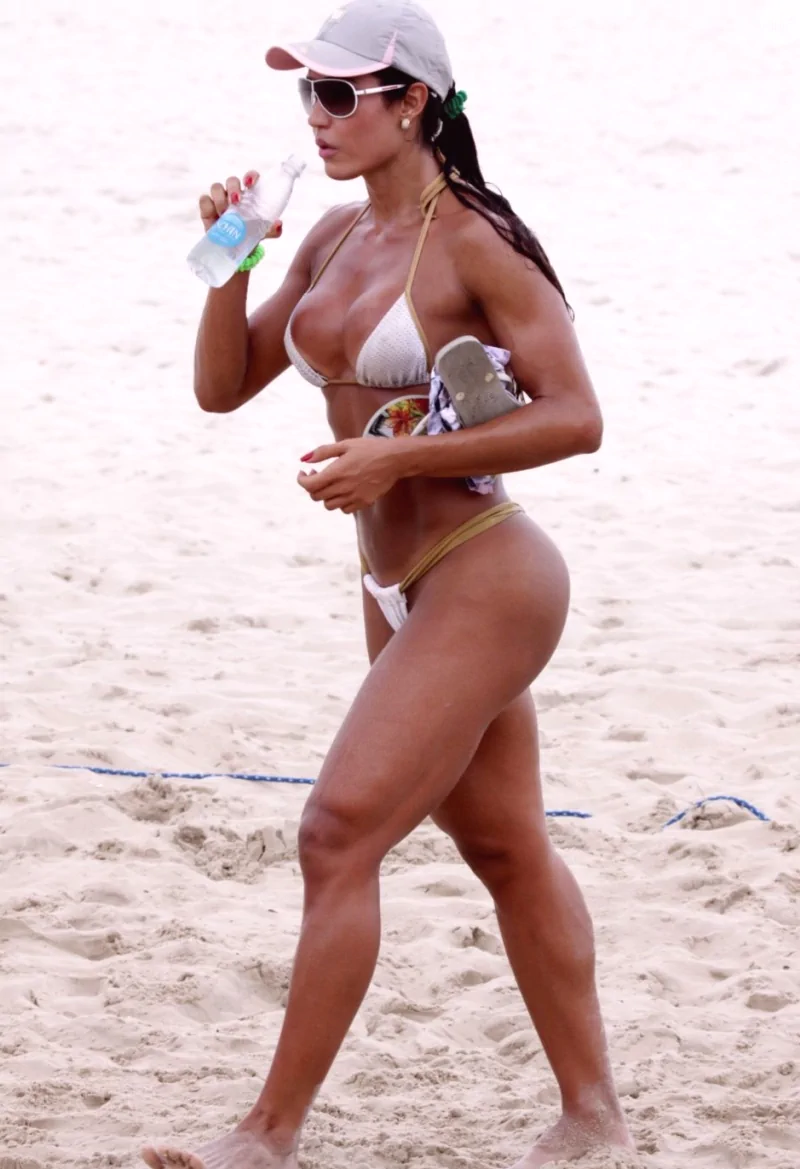 Quite the body on Gracyanne, you better make her cum or she'll beat the living daylights out of you 😆
Jamie Eason Bikini and Pokies
Next we have this delicious derriered beauty Jamie Eason, who looks out of this fucking world in a micro bikini, as we are about to find out.. check the curves on all round fitty Jamie as she gives us a twirl or two in next to nothing. Oh to bump into her at the beach while she is dressed in one of these little numbers!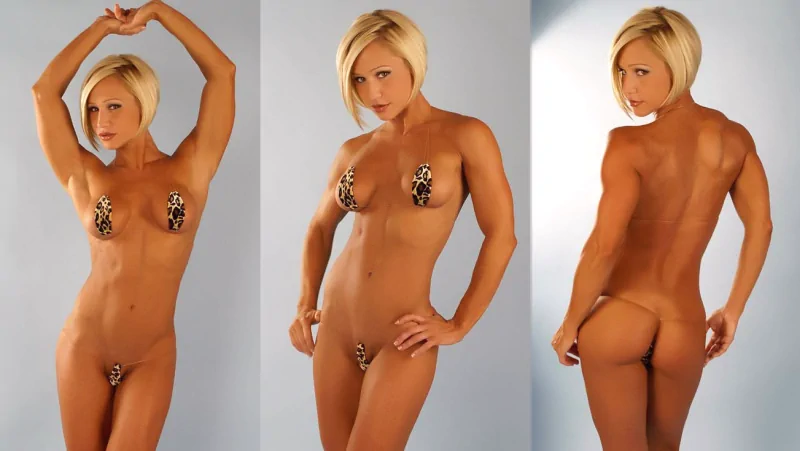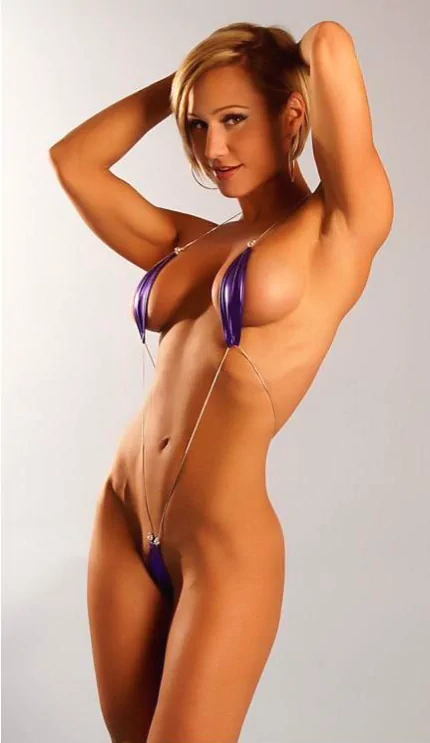 This see through bikini pic is a dazzler, it has just the right amount of sheer transparent material to show her nipples but just tantalisingly not quite in full view, what a fucking tease Jamie is, no doubt getting off on the thought of men wanking themselves all over her beautiful tits…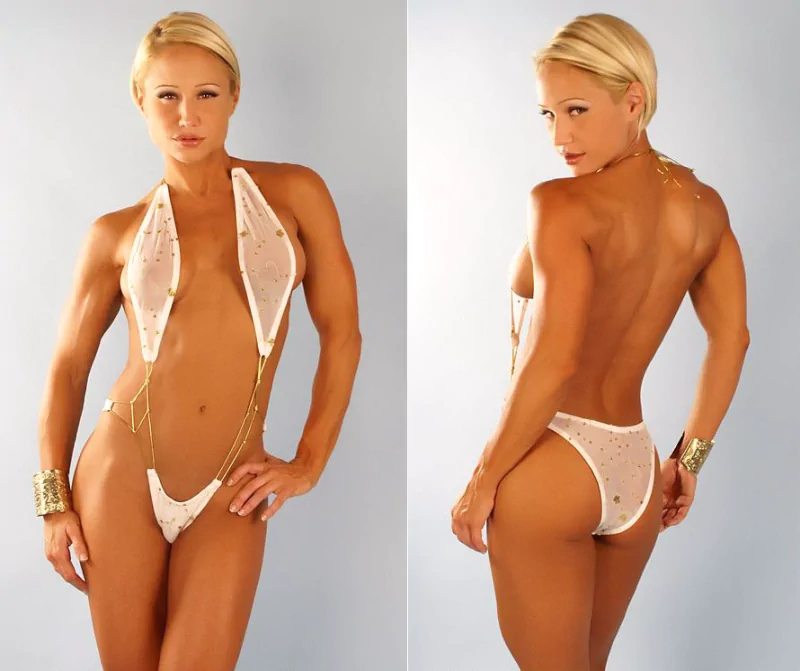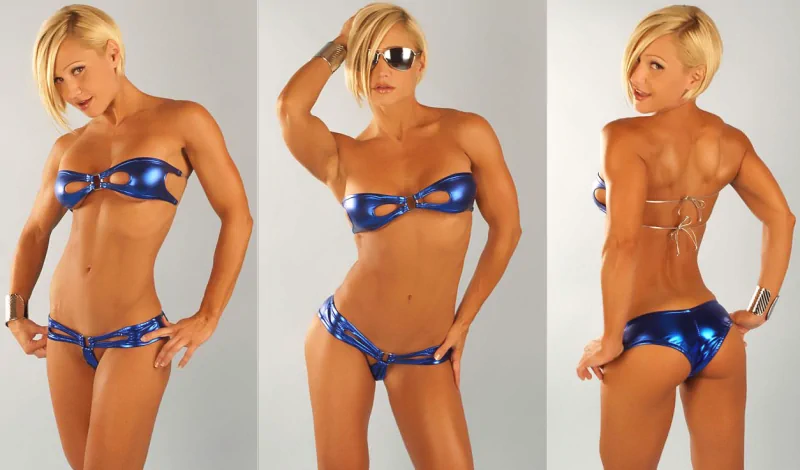 And as a bonus here's a nice pokies shot of Jamie Eason's nipples proud as punch and fighting to bust through her top! And not that those teeny tiny string bikinis gave it away, but obviously Jamie Eason's pussy is shaved bare with her inviting vagina just waiting to be licked and nibbled, and nudged with the tip of your cock as she opens… um sorry, we got a bit carried away there. But you get the reason why 😋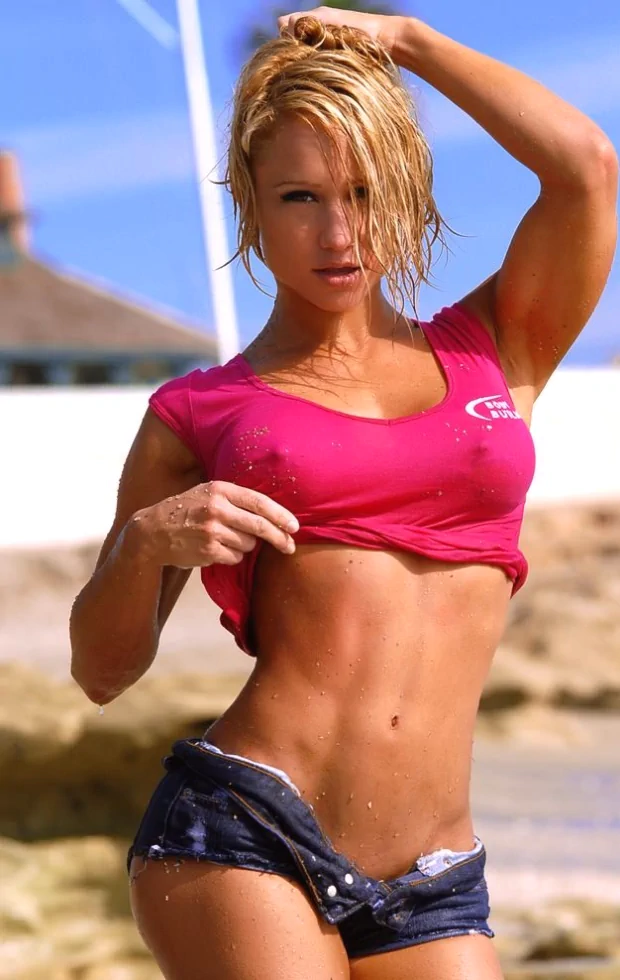 Jamie was an NFL cheerleader once upon a time, and in what seems unlikely given her pictures and videos in what are obviously 'sexual content' model shoots, is actually a bona fide 'christian' with a capital C, with the only other man she is allowed to worship aside from her husband, is none other than ole' jesus christ himself. We did NOT see that one coming! You can find out the finer points about her at Jamie's Wikipedia Entry
Torrie Wilson Big Tits Bouncing
How about a little of Torrie Wilson and her big tits.. this celebrity milf with a fine set of big naturals is a former WWE diva, and back in 1999 won the coveted Miss Galaxy title – here's a little glimpse of why: