Roll up roll up for the celebrity downblouse compilation here at CelebMeat! For celebrity tits fans we showcase cleavages galore in downblouses as well as accidental sideboobs and nip slips of the stars. With no shortage of Hollywood actresses, famous singers, sportswomen, and many more who flash more than they bargained for when they stepped out. As if it needs saying: this article contains nudity!
The downblouse celebrity contestants are in no particular order, but you can use the quick jump menu to skip ahead to any of the celebrities if they are a fave of yours. Let the cleavages, tits, and nipples begin! Oh, in case you were wondering, celebs in top picture are: Scarlett Johansson, Kim Kardashian, and Winona Ryder. Note: You can click any downblouse picture on this page to see the full size version.
Alexandra Daddario Downblouse
Blessed with a truly stupendous set of norks, here's Alexandra Daddario. For once, she doesn't have her tits out – no fear though, she still manages a magnificent downblouse to make sure her chest puppies aren't completely out of the limelight! Because when on walkabout signing autographs, who the hell wears anything under their jacket. Not that we are complaining 😋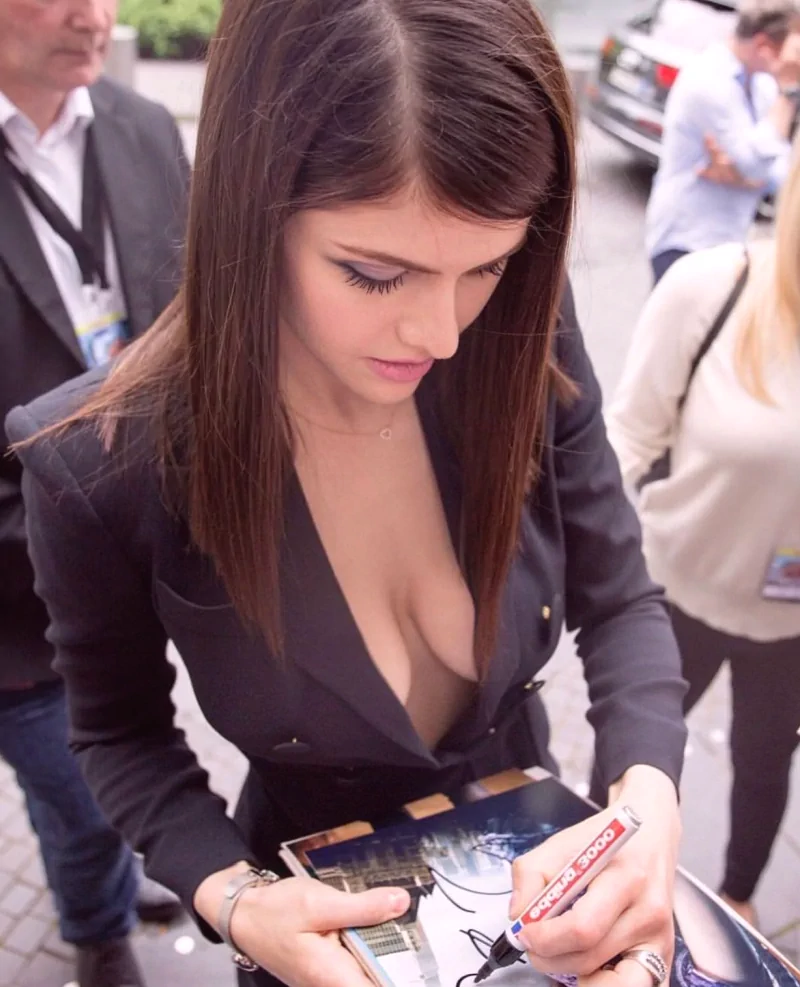 Emma Watson Downblouse (Nip Slip)
Well hello there Emma Watson's nipple. How nice to see you!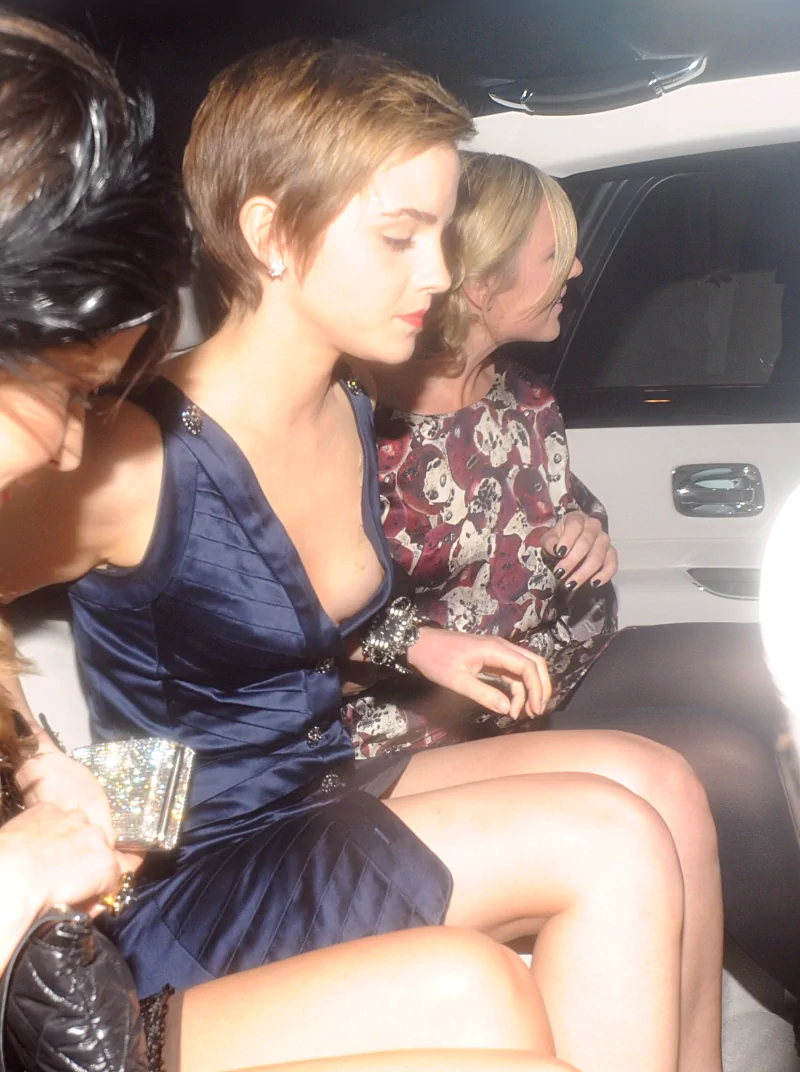 Yes that's Emma giving us a downblouse, sideboob, and nip slip trifecta. What a gal 🥳 The feisty feminist who has some of the sexiest celebrity legs on the planet gave a proper eyeful to paparazzi. Emma even threw in another glimpse of her sexy thighs into the bargain. Each celeb on this page is a winner, but Emma gets a special nod of appreciation for this picture.
Jennifer Lawrence Downblouse
Jennifer Lawrence is one hell of an actress. She also has a marvellous pair of tits. This sneaky Jennifer Lawrence downblouse picture was taken at a similar autograph walkabout as Alexandra Daddario. Jennifer's boobs aren't as big and heavy of course but they still bring a smile to the face and a twitch to the groin. It's a pretty blatant downblouse even by Hollywood celebrity standards. Thanks Jen for being such a good sport 😉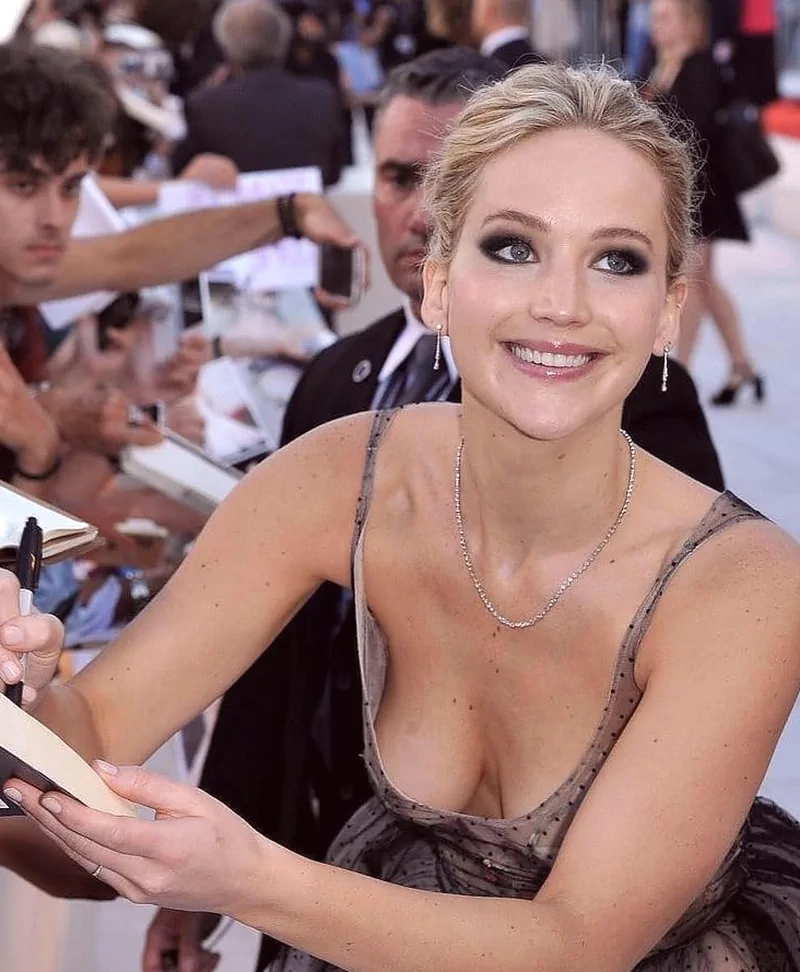 You can catch her minus the clothes on our Jennifer Lawrence nude page by the way.
Kim Kardashian Downblouse
Possibly rarer to see Kim Kardashian with clothes than without, nevertheless here's a downblouse of the big tits exhibitionist. For once the view of her boobs is unintentional. After all this is the woman who shot to fame thanks to her Kim Kardashian sex tape. And who goes nude at the drop of a hat. Not that many hats are dropped, but point stands.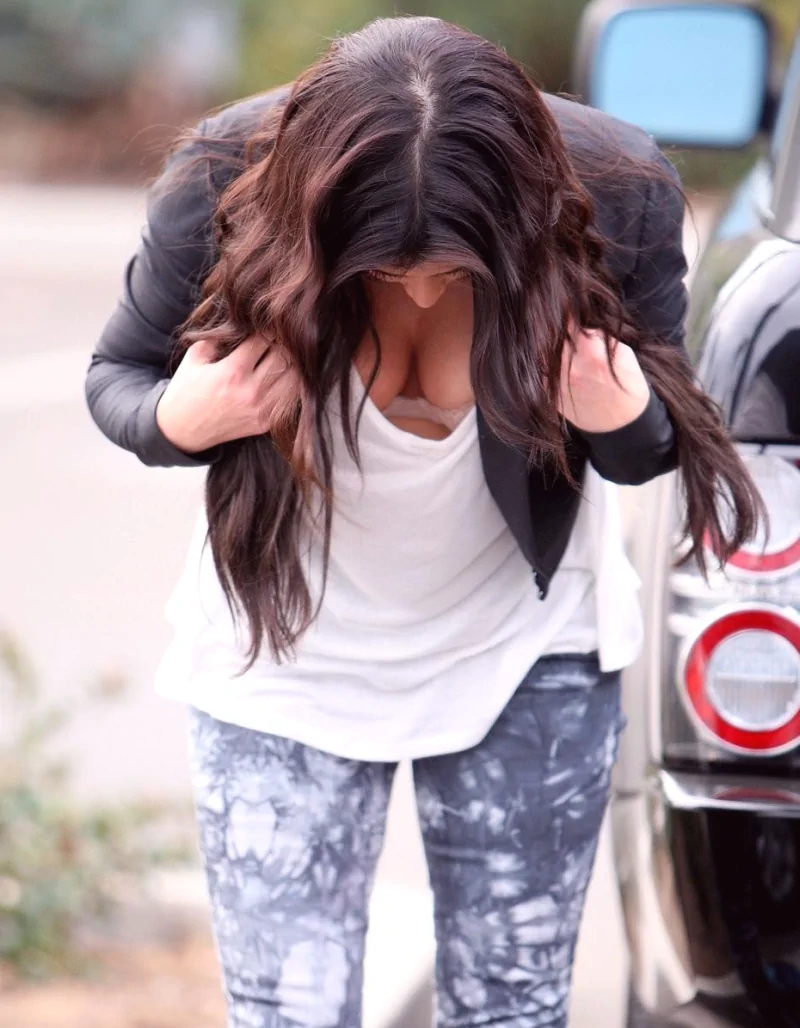 Seems Kim's as eager to check out what's down her top as us 😆
Kylie Jenner Downblouse
While on the subject of the Kardashians, here's half sister Kylie Jenner showing off her mighty melons. Not strictly a downblouse, but close enough. How Kylie's tits are staying inside her top instead of busting free is a mystery! You know they are falling out, and have done many times before though. Put it this way – seeing Kylie throwing some moves on the dancefloor wearing this would be good entertainment.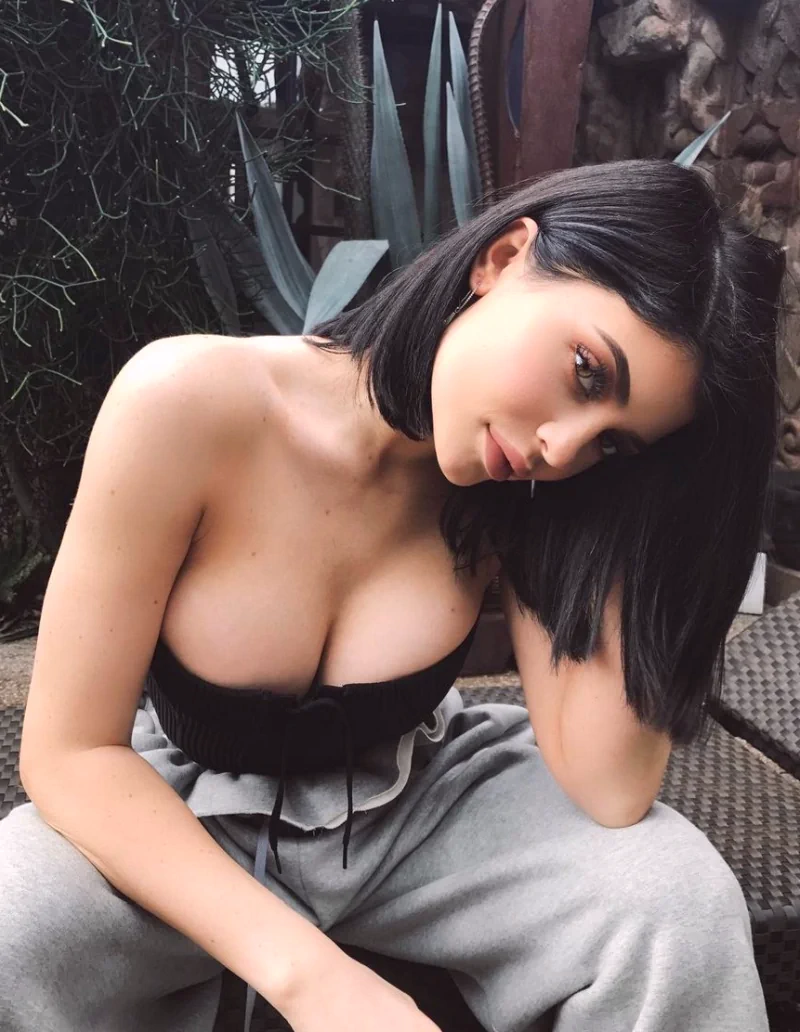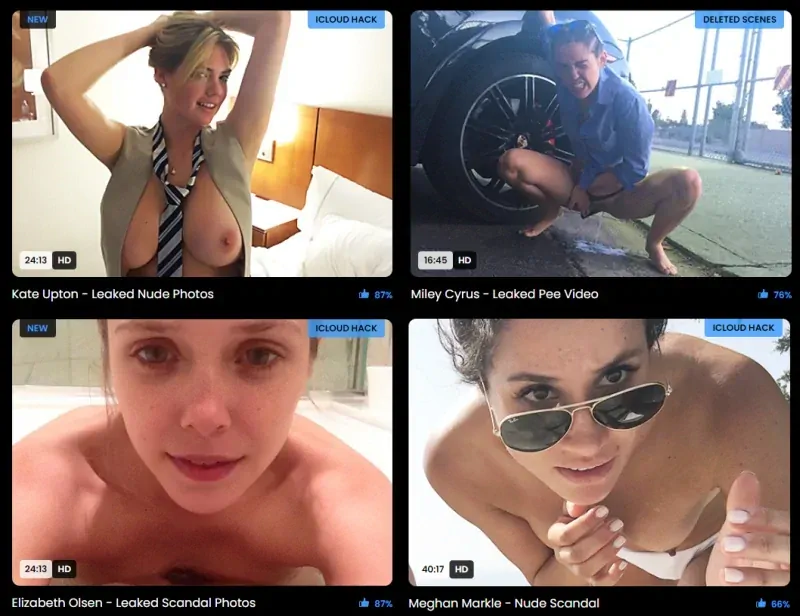 Margot Robbie Nip Slip
Aussie born blonde bombshell Margot Robbie treats us to a nip slip here. Good for her! Snapped in the back of a limo letting her tits get some air, Margot frees the nipple. Margot looks fantastic in yellow. Her breast looks even better out of it 😋 We know she has had her titties out before, but there's something about seeing boobs when you aren't really supposed to, that's magical. To men, anyway. Yes we've seen tits before. No, we haven't seen them ALL!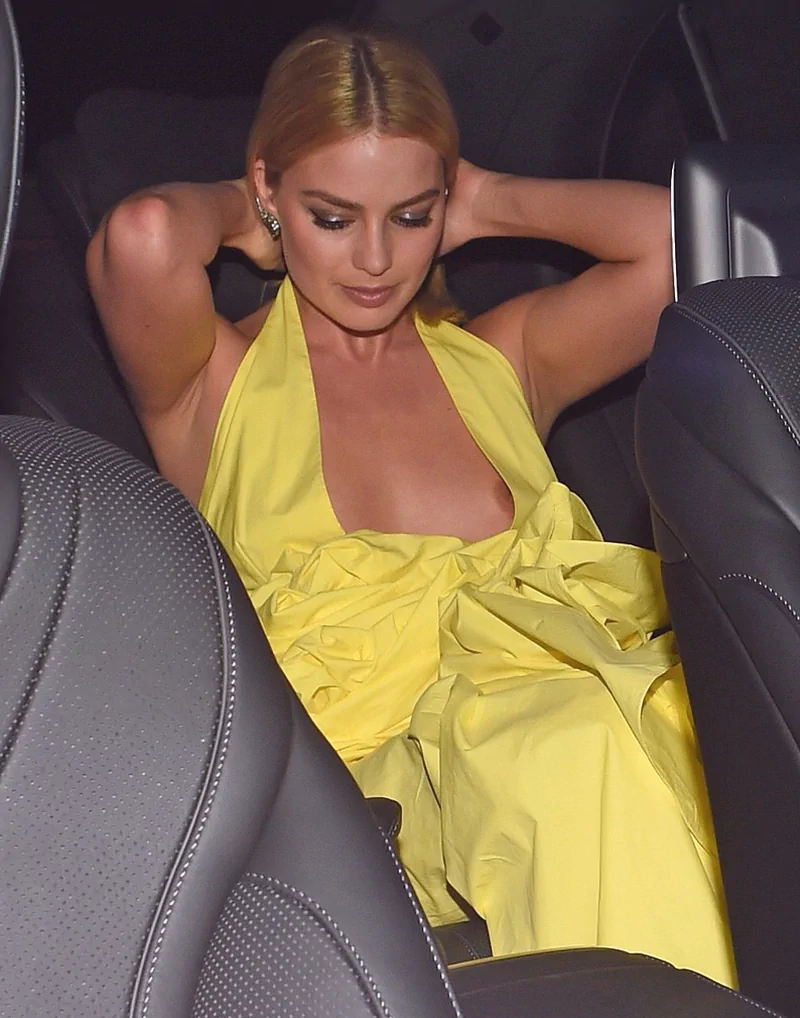 Thanks Margot, say hi to Leo for us when you next see him!
Winona Ryder Downblouse
Most people underestimate how big Winona Ryder's tits are. Not us, we've known for ages they are more than a big handful. Back in the limelight after her outstanding performance in the Stranger Things series, Winona reminds us of her bountiful boobies by way of this classic downblouse shot. Big tits, low top, lean forward. Winona has it off to a tee. Rumored to have a boob job, Winona looks good enough to cup, squeeze, and jizz all over regardless. A worthy inclusion on this celebrity downblouse celebration. Shame Winona hasn't performed more nude scenes, almost a crime in fact.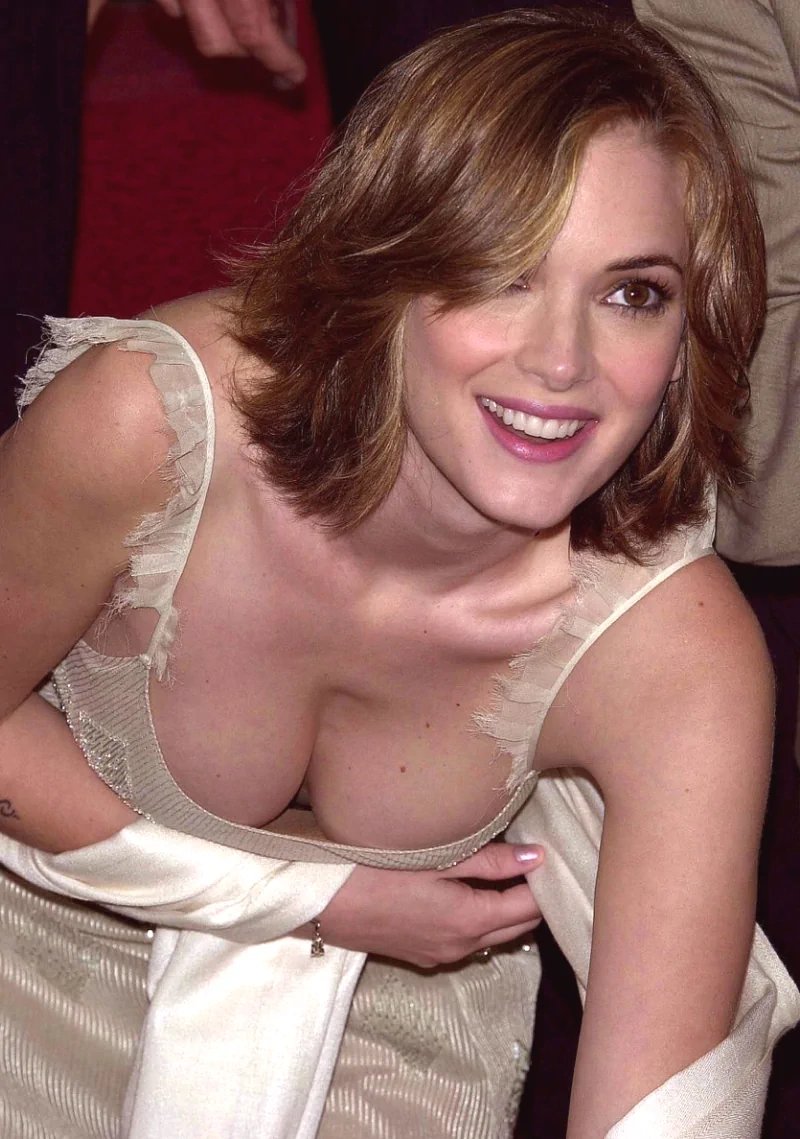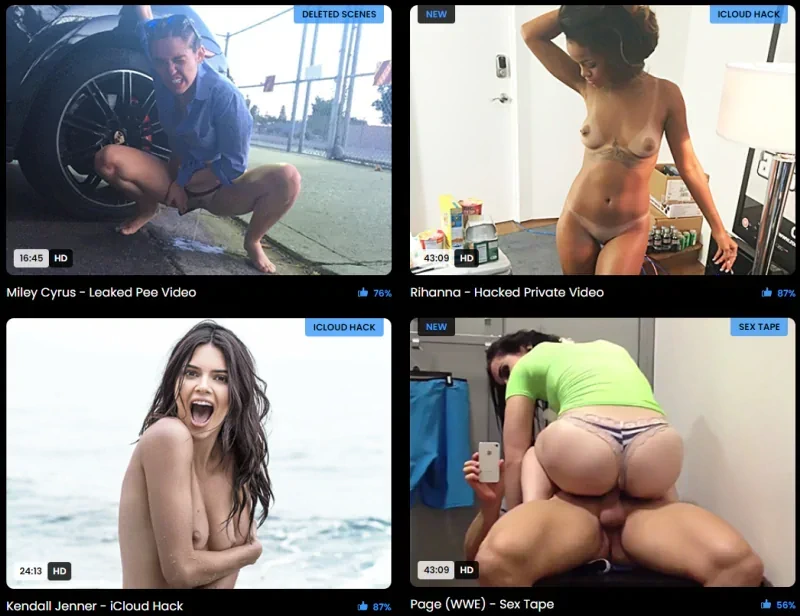 Kate Upton Downblouse (Tit Slip)
Whoa, here's an entry. Or a couple of them if you catch our drift. We get a double whammy here as not only do we get a Kate Upton downblouse of the highest order. Oh no, we also get a Kate Upton tit slip slung in for a cherry on top. This is such a good downblouse example that you need to see it from two angles. First up is the threat of Kate's tit escaping: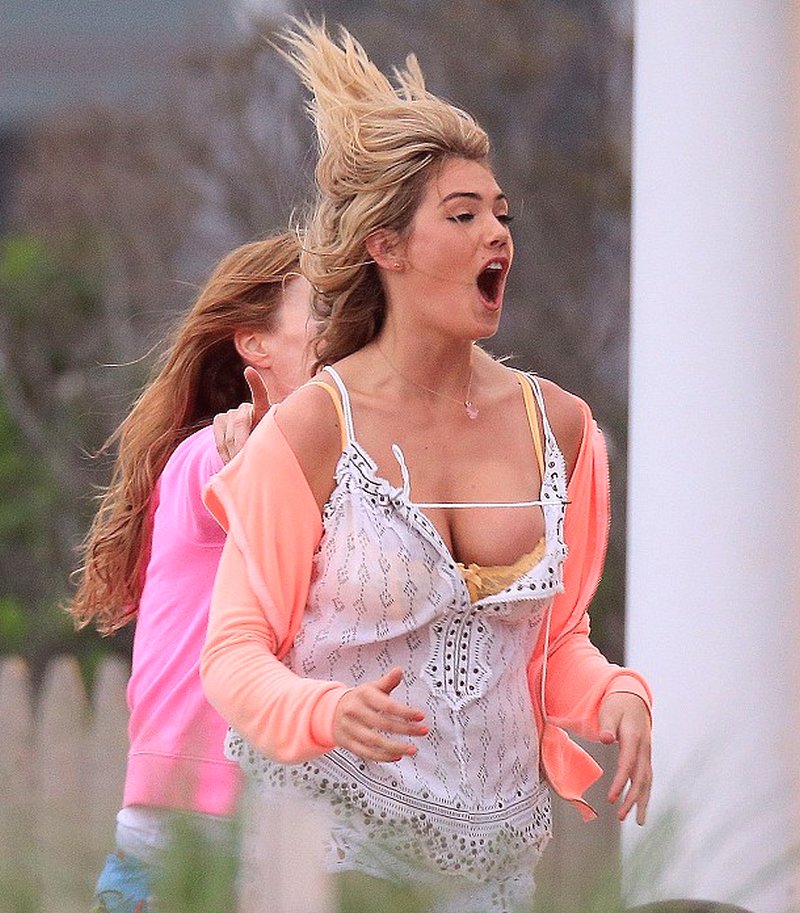 And voila, gravity cannot defy nature. Or something sciencey like that. Like night follows day, Kate's heaving bosom enters the timeline.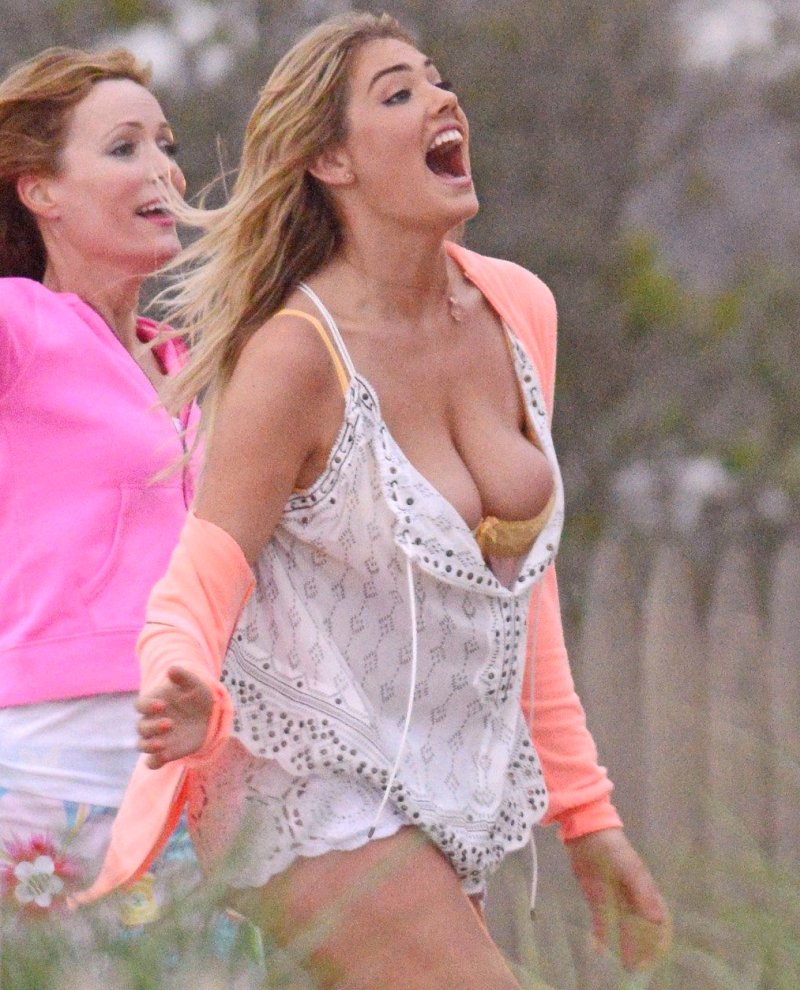 Kate was a mere 21 years old when this was taken in 2013, on the set of 'The Other Woman'. Which is nowhere near as interesting as Kate's downblouse turned tit slip. Obviously.
Scarlett Johansson Downblouse
Taking a leaf out of Winona's playbook, Scarlett Johansson delivers this downblouse in style. The long time subject of breast lovers everywhere, Scarlett gives us the old tilt and turn cleavage flash maneuver. Clever alongside enthralling, the perfect 'whoops I didn't mean to show you my tits, honest!' moment. Full marks to Scarlett for pulling off this timeless example. Pity the tit tape was clearly on, would've been beautiful to see one of those bad boys pop out for an escape attempt.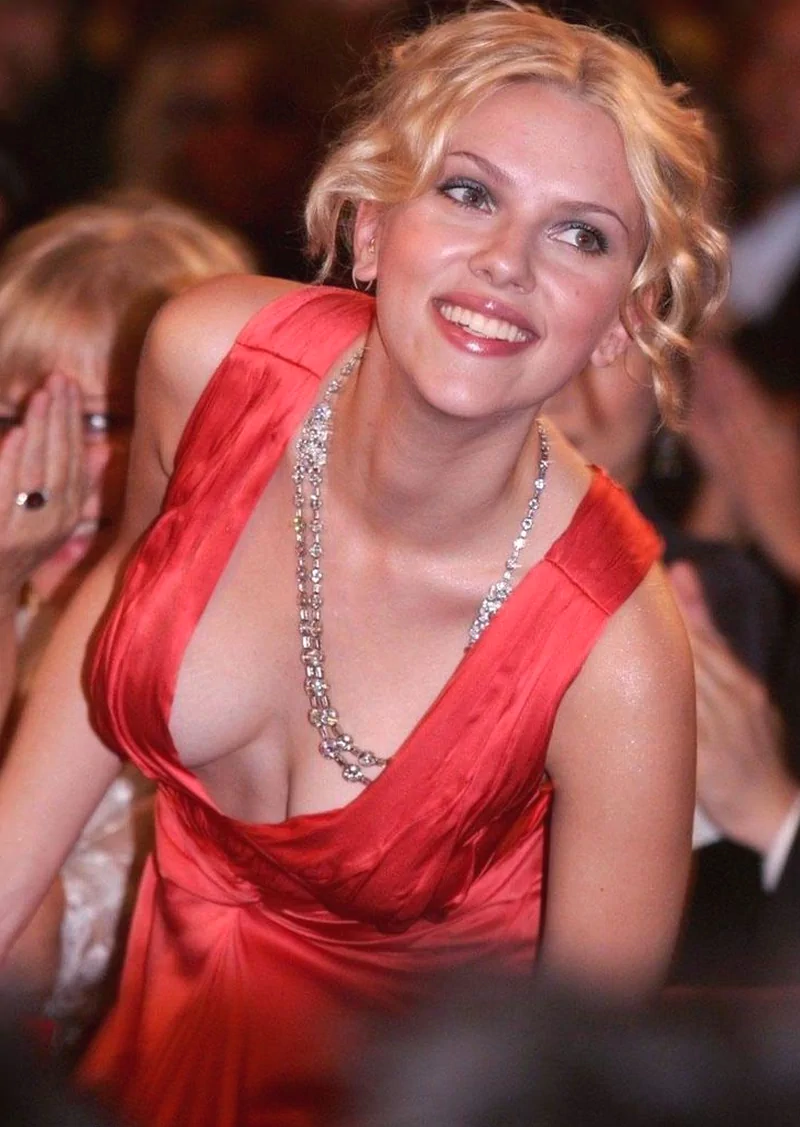 Zooey Deschanel Downblouse
This Zooey Deschanel downblouse is proof Zooey has magical powers. How else to explain her boobs staying covered? One deep breath and it's titty time, there's just zero way Zooey could walk around wearing that and not expose her funbags. In fact, we challenge Zooey to walk 10 paces without a titslip occurring. If you are reading this Zooey, get in touch so we can run the experiment. Thanks.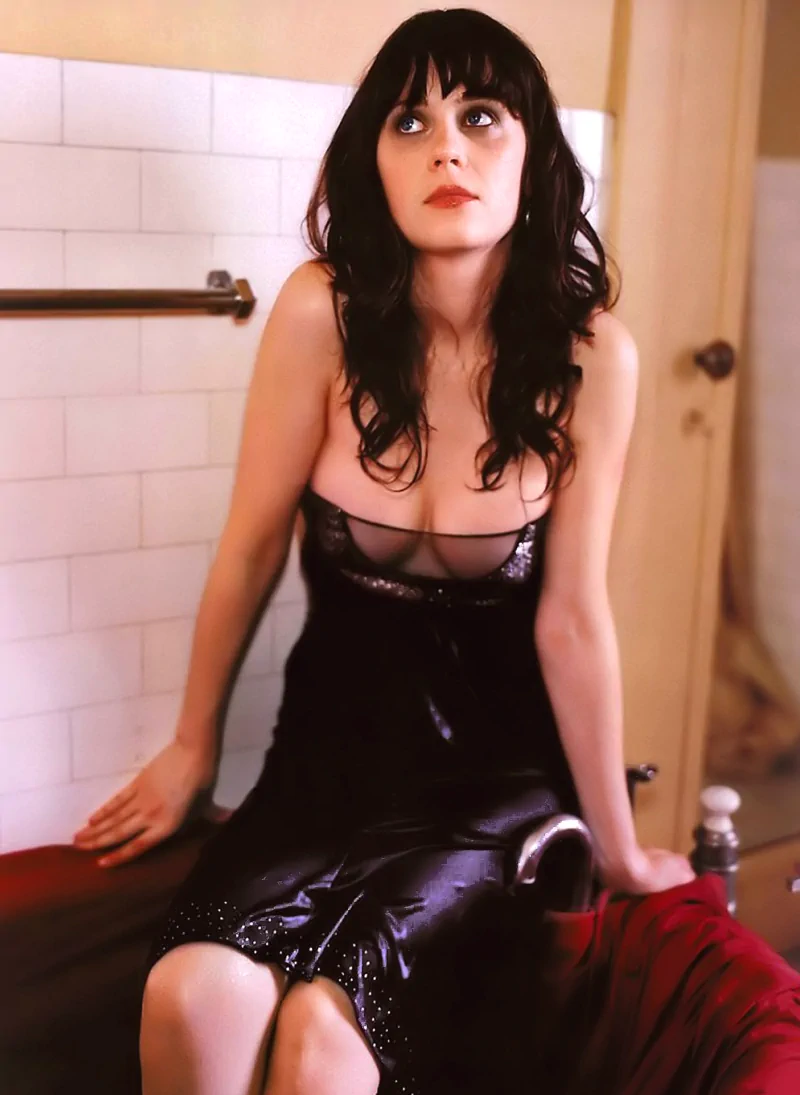 Kaley Cuoco Downblouse
Kaely cups runneth out of her vest. The Big Bang Theory has science, laughter, and Kaley's tits to keep us entertained. Entertain she does, the cheeky minx, with plenty of eye-popping cleavage and a downblouse every so often to stir up the pot. One of the most likeable celebrities out there, Kaley is the type of celeb that you definitely want to hang out with almost as much as you want to fuck. Crass, but ultimately true. Down to earth as a blade of grass, we get the feeling Kaley would take that as the compliment it's intended as.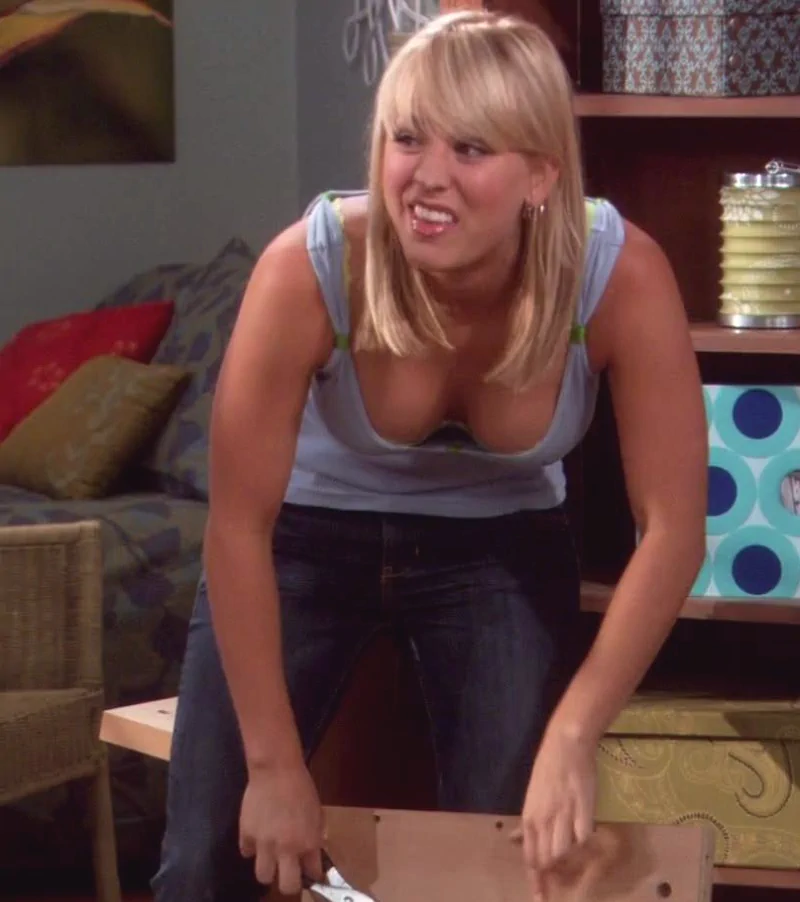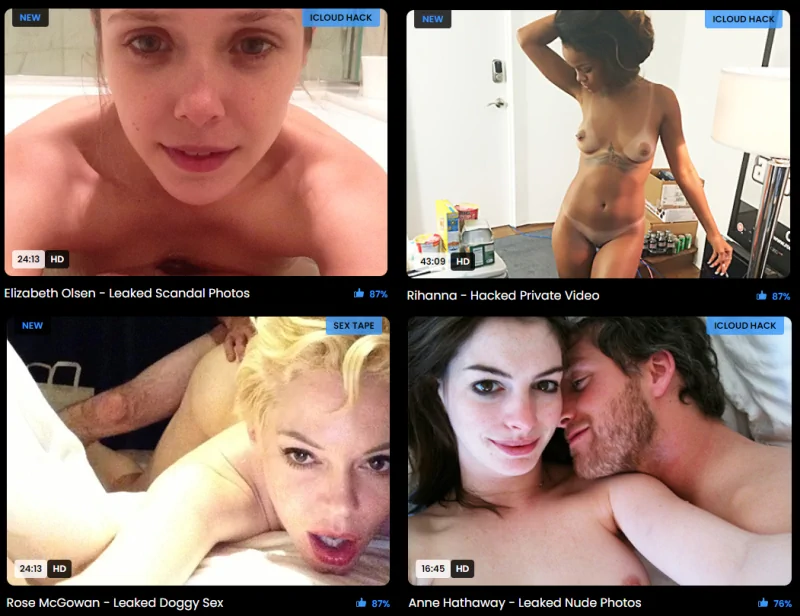 Tricia Helfer Downblouse (Sideboob)
This Tricia Helfer downblouse cum sideboob didn't faze the model turned actress. She's well versed in showing off her tits, as evidenced on the Tricia Helfer nude category. Outstanding sideboob action from Tricia, this is about as close to showing off your boob whilst still not quite showing your boob. Tricia is a dictionary definition of 'classy sex symbol', and manages to convey this even while flashing most of her right breast in public.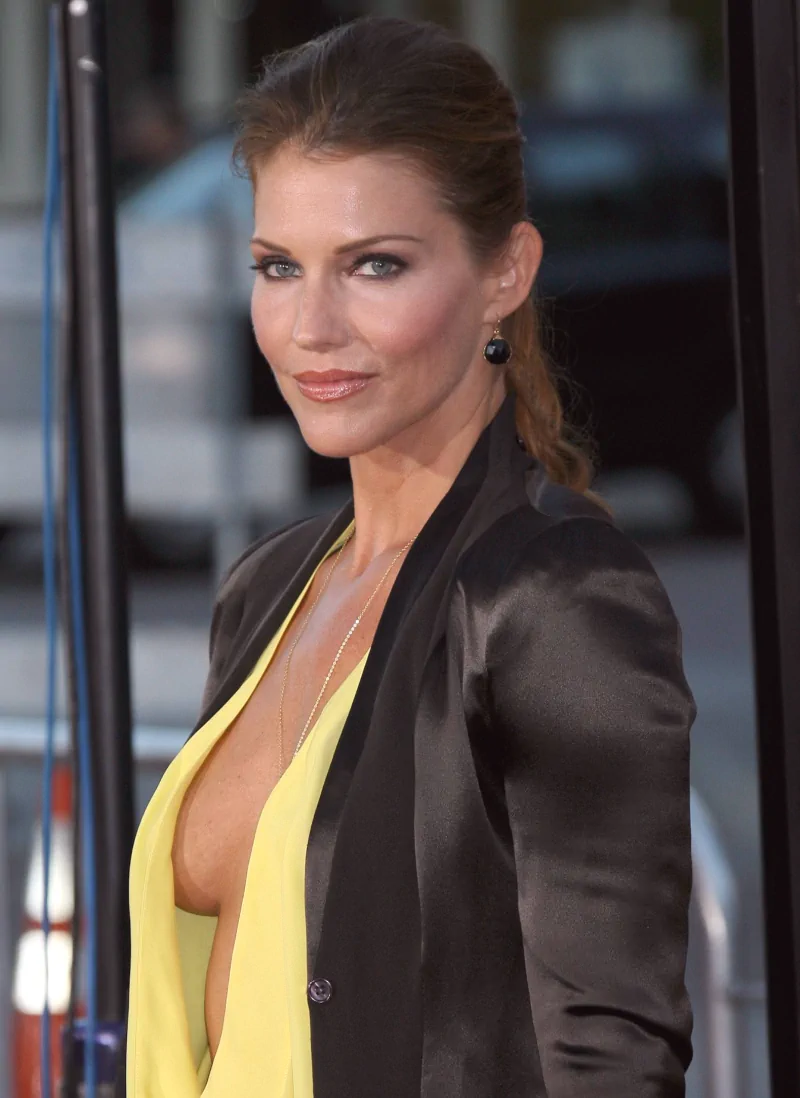 We hope you've enjoyed these celebrity downblouse pictures, it was certainly fun putting them together for this article!