Nude tennis, anyone? Serving up the Aces, check out this Grand Slam compilation of female tennis players nude as we celebrate Wimbledon by taking a (much) closer look at some of the sport's sexiest female stars, along with a few of the lesser known women who are ranked highly in the fap seeding. Blessed with firm toned bodies, these athletes have the edge on other celebs in that their whole job involves staying fit, whereas many pop stars for instance, have to work a bit harder to offset their drink & drug, and all-round partying dispositions. Here we go with the goodies, and just click any picture to bring up the full sized image of these women tennis players nude in all their glory…
Venus Williams Nude
It's not often a true A-list sports star goes completely nude AND shows us the merchandise, but great sport in more ways than one Venus Williams did just that for ESPN (who have a knack for getting famous sportswomen to get their clothes off and bare all foir the cameras). With a first class pedigree in world tennis, Venus won 5 singles titles at Wimbledon and a further 2 in the US Open, and a whopping 49 singles titles in total. One of the true all time greatest women tennis players, she got fully nude in the photos below and didn't shy away from exposing her tits either. Good for her! Bonus fact: Venus didn't realise that she'd be getting nude until she arrived, still went ahead, and bared more than any other tennis star has done. Winner!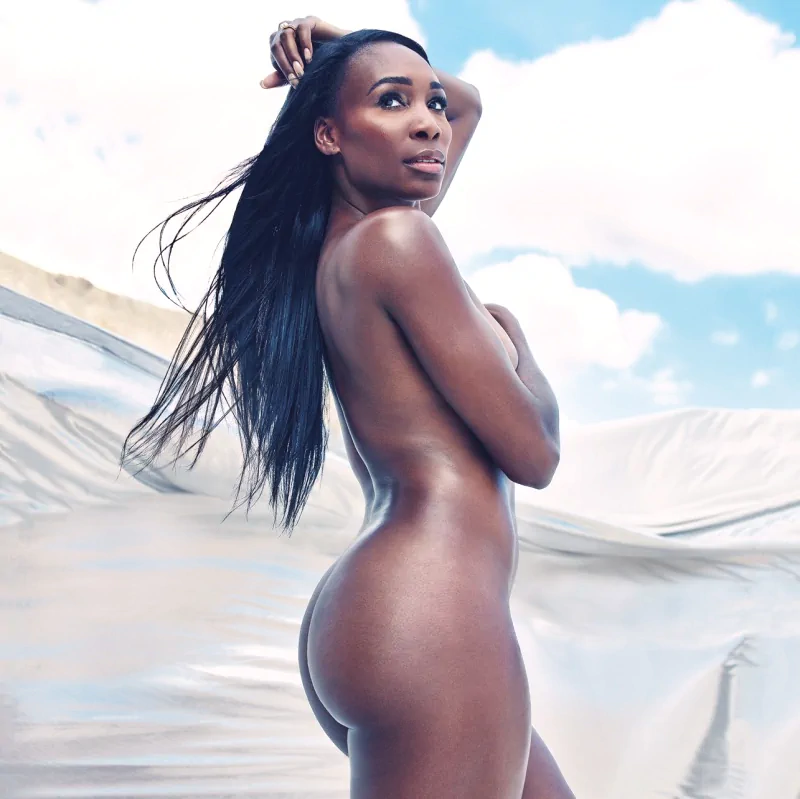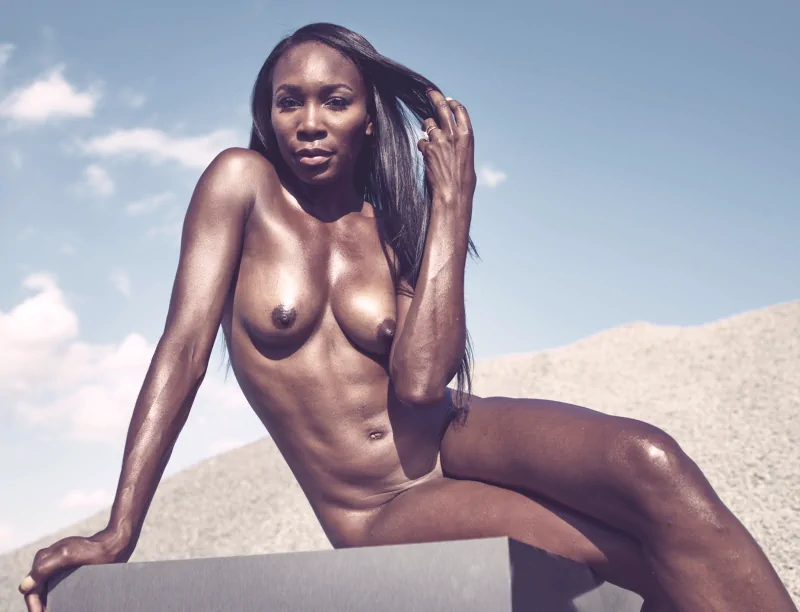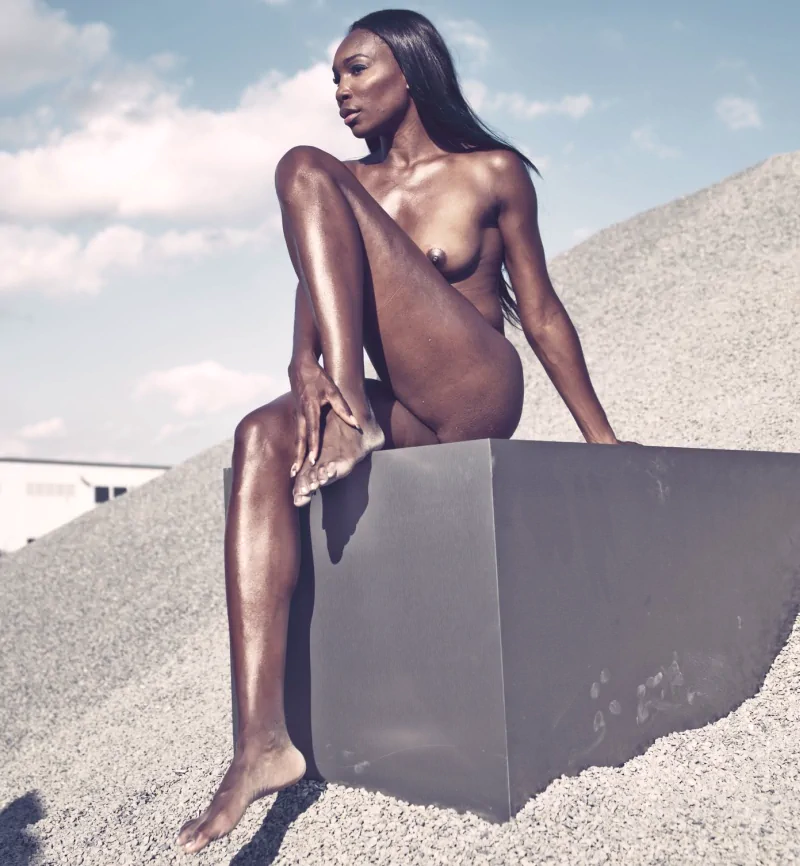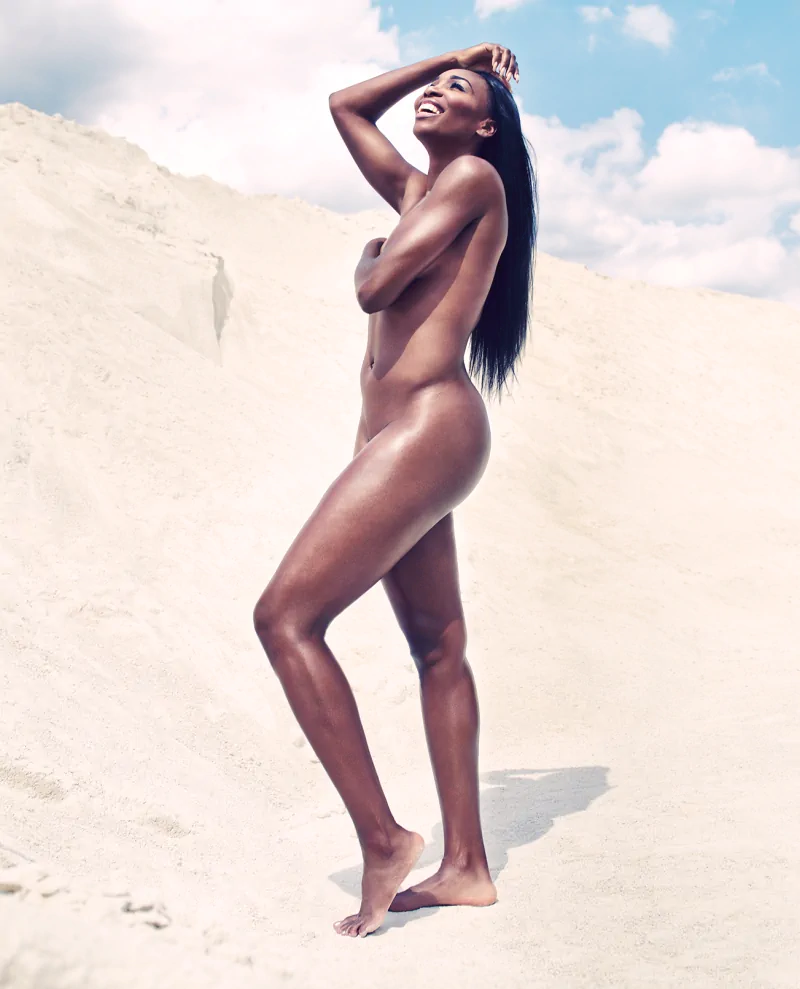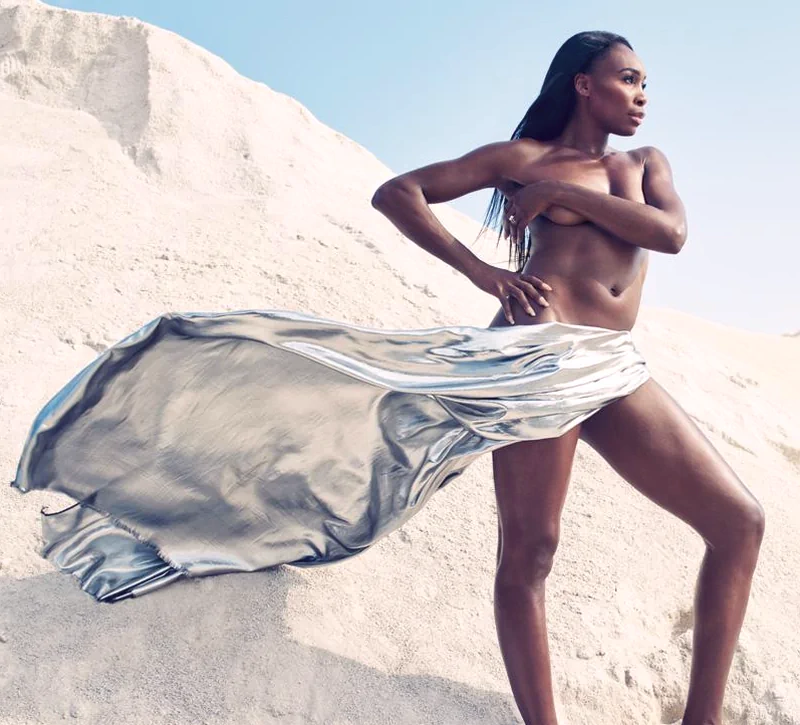 Ashley Harkleroad Nude And Showing Pussy
Sexpot Ashley Harkleroad made waves back in 2008 when she announced she was doing a completely nude Playboy spread, complete with full frontal nudity showing her trimmed pussy. As a still active tennis pro (she had just finished competing in the French Open), eyebrows were raised, murmurs were tutted, and frowning faces were the order of the day in tennis circles. Nevertheless, Ashley refused to back down, and strip naked to pose she did, as we can see from these pretty great shots below. Since then (she was 23 at the time) Ashley has stated she believes in free expression including sexual – hardly a surprise given she disrobed – and is an advocate of going naked. She is only pipped to the opening slot by Venus on account of not being as well known, with her career high ranking being 39th best ranking female tennis player in the world, which isn't exactly a shabby achievement. Here she is showing us her tits and pussy, and loving every minute of it: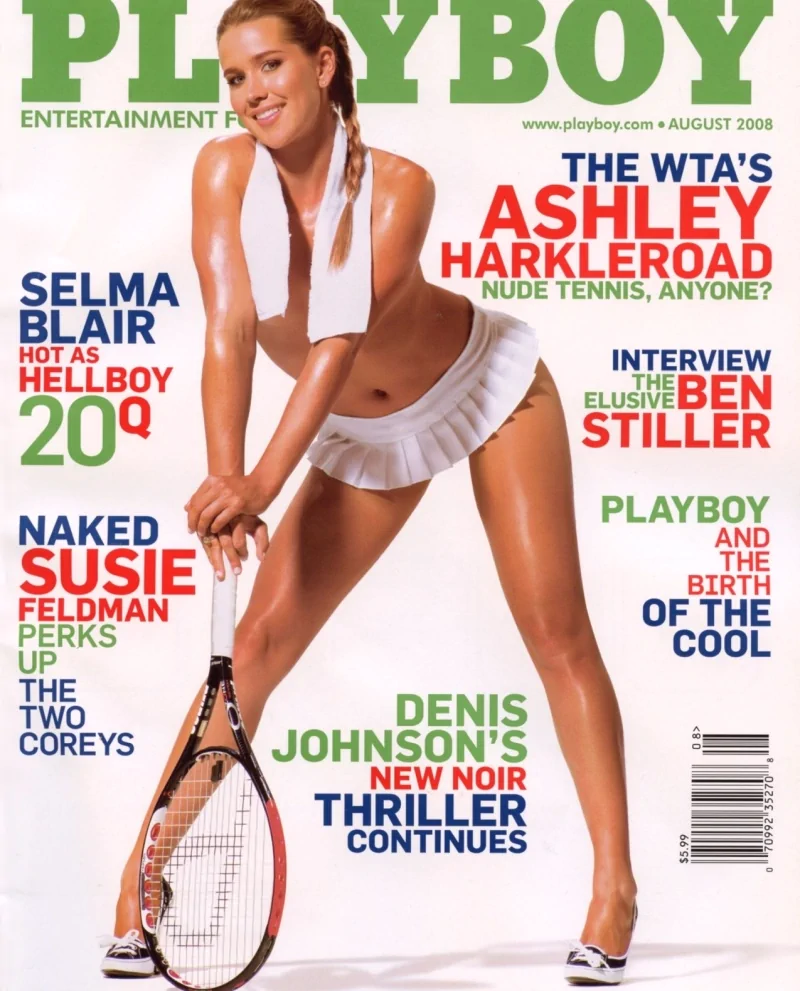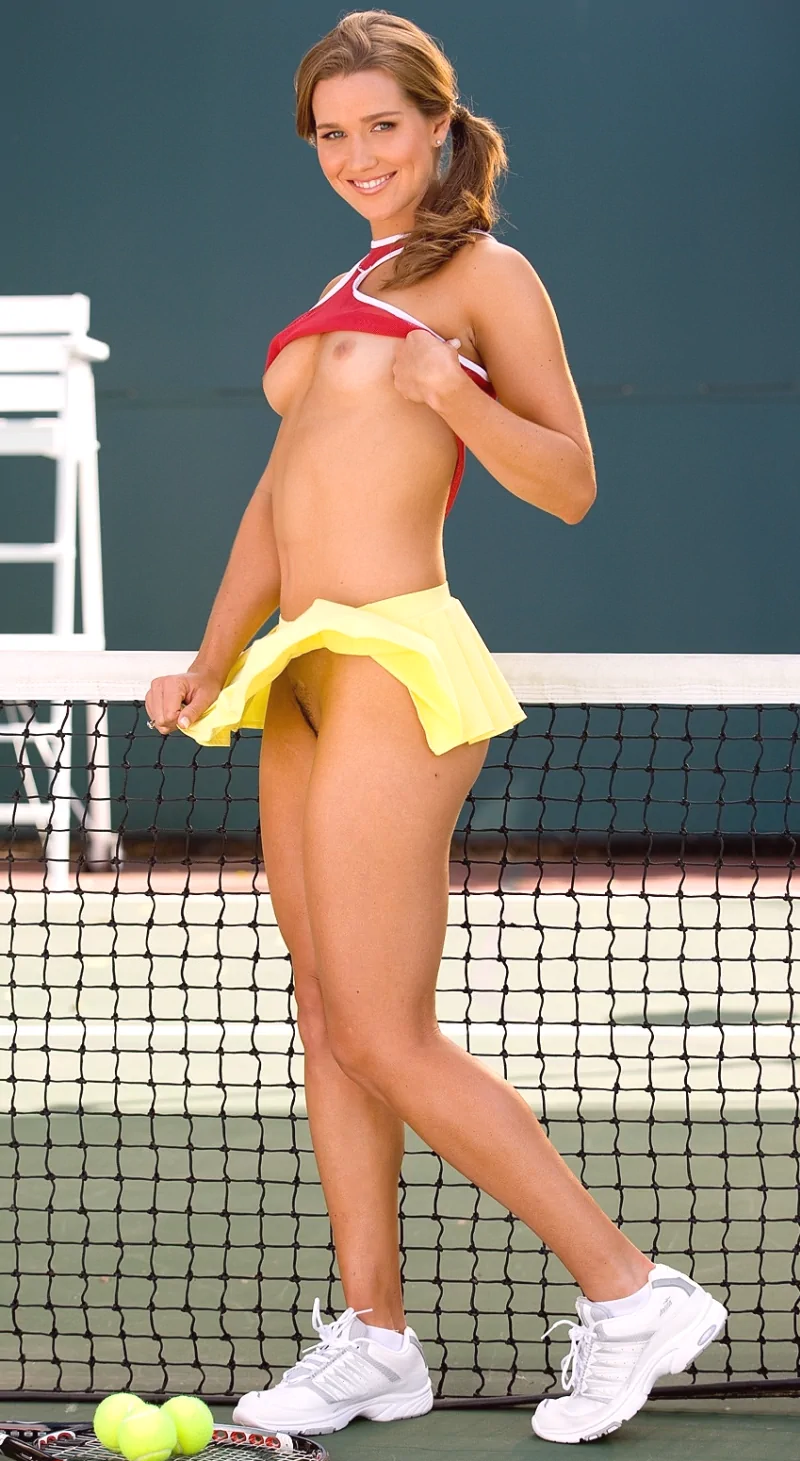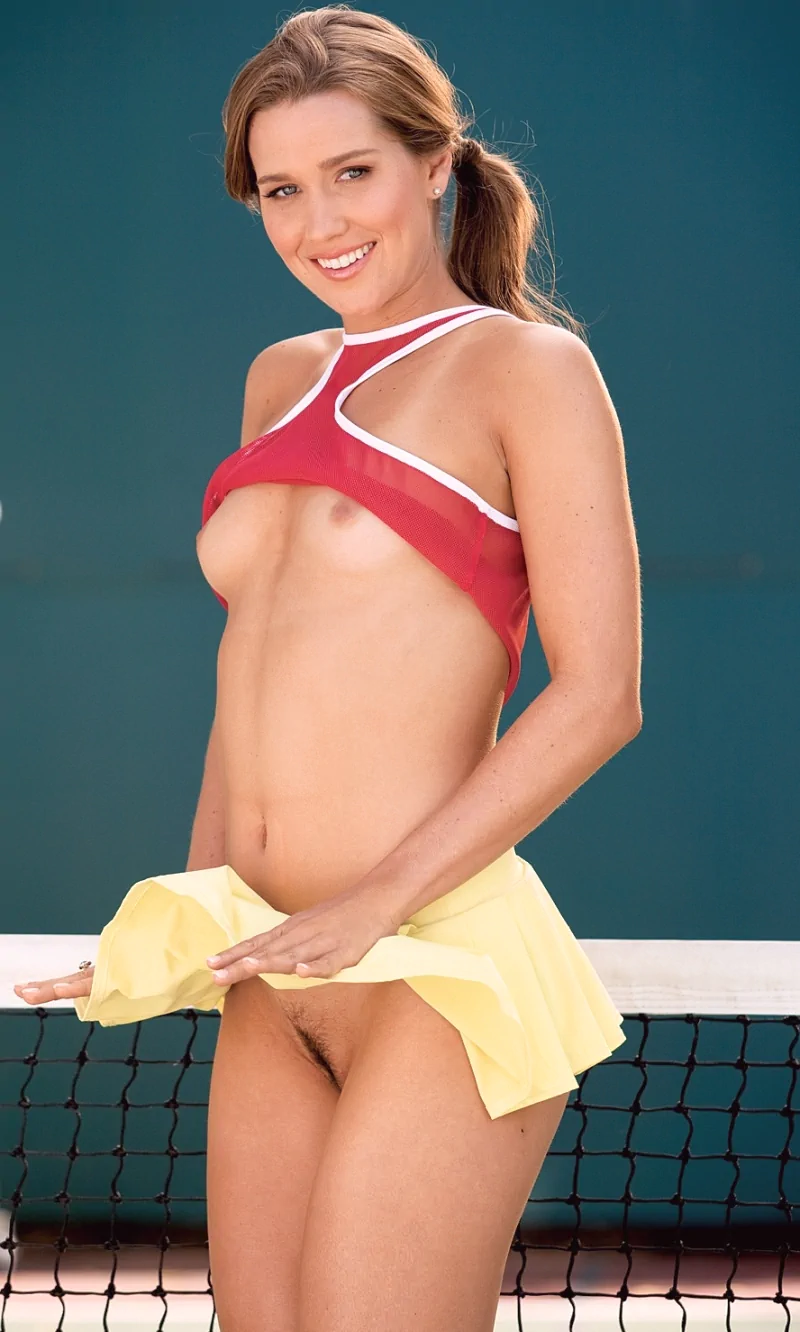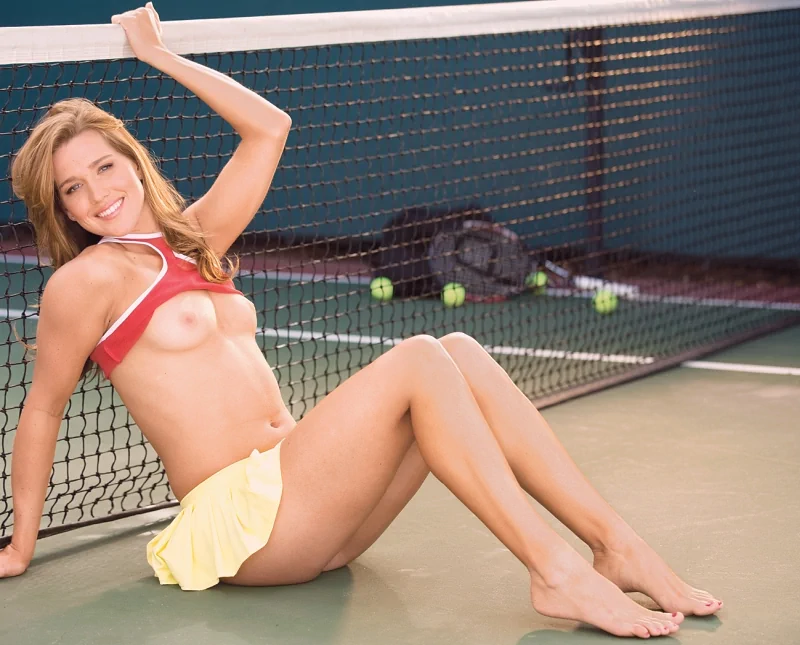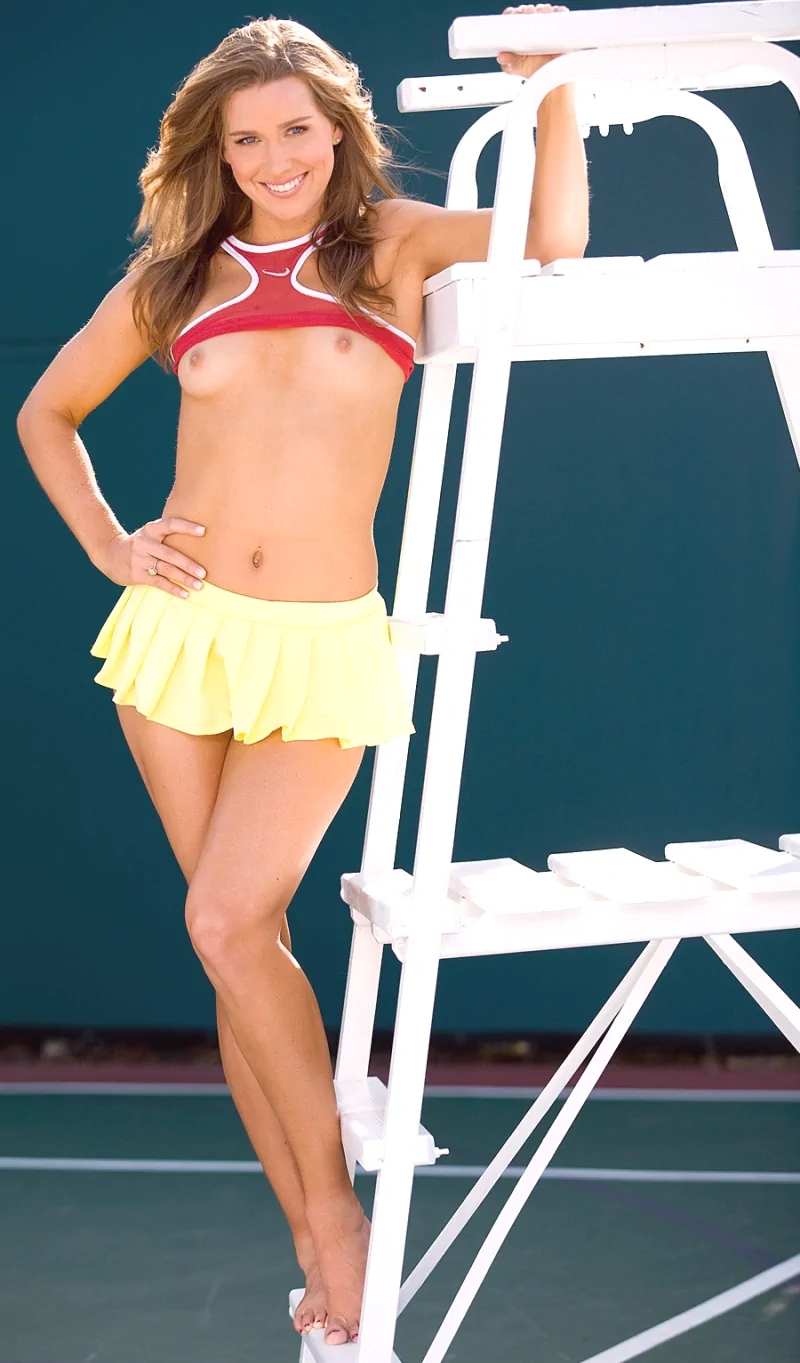 Anna Kournikova Pussy Slip & Downblouse
Tennis's covergirl Anna Kournikova nude is sadly a thing that doesn't exist as yet, but that doesn't mean she misses out on this entry for flashing her pussy, giving us a nice downblouse, and posing in a sexy bikini. The Russian (are we still allowed to use that word?) babe was the reason millions of men took a sudden interest in tennis, and these pictures give a glimpse as to the reason why: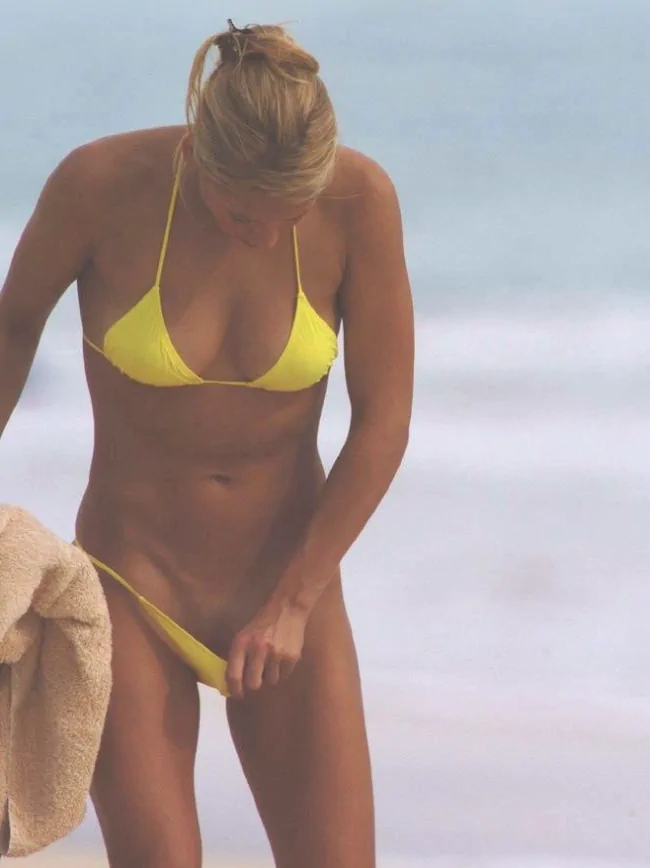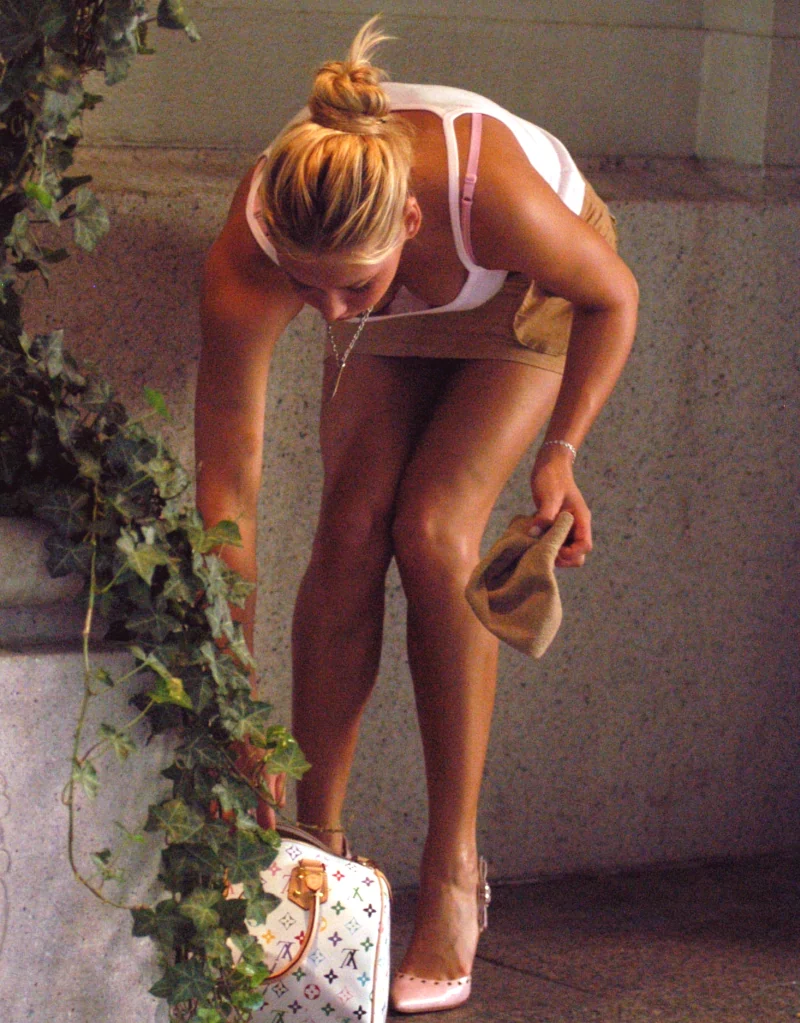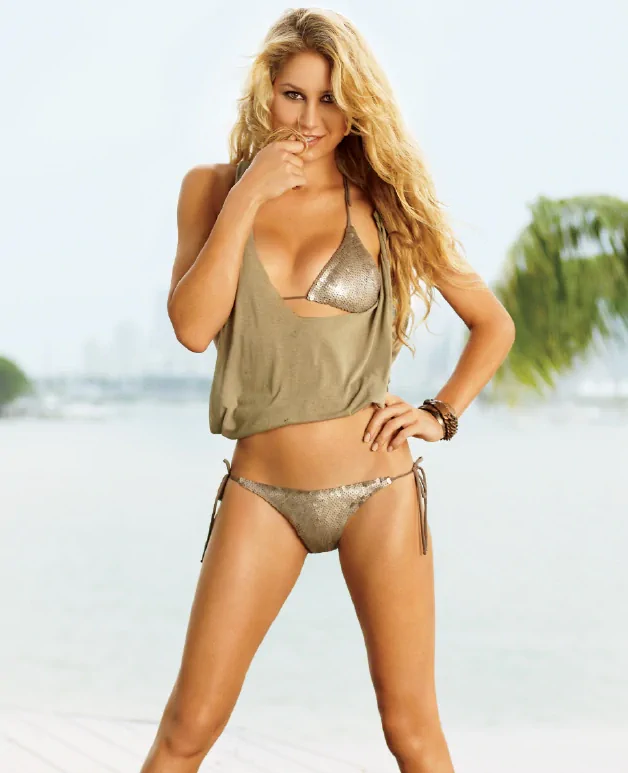 Daniela Hantuchova Nude
She didn't do much in the way of winning titles, but Slovakian blonde beauty Daniela made eyes pop when she got naked for these photos at the age of 28, for ESPN in 2012. Citing her legs as her best feature in that nude shoot, her best results at Wimbledon were in 2002 when she was runner-up in the mixed doubles, and in 2001 when she won it. Insert your own double-entendre here about mixed doubles, and feast your eyes on this luscious body: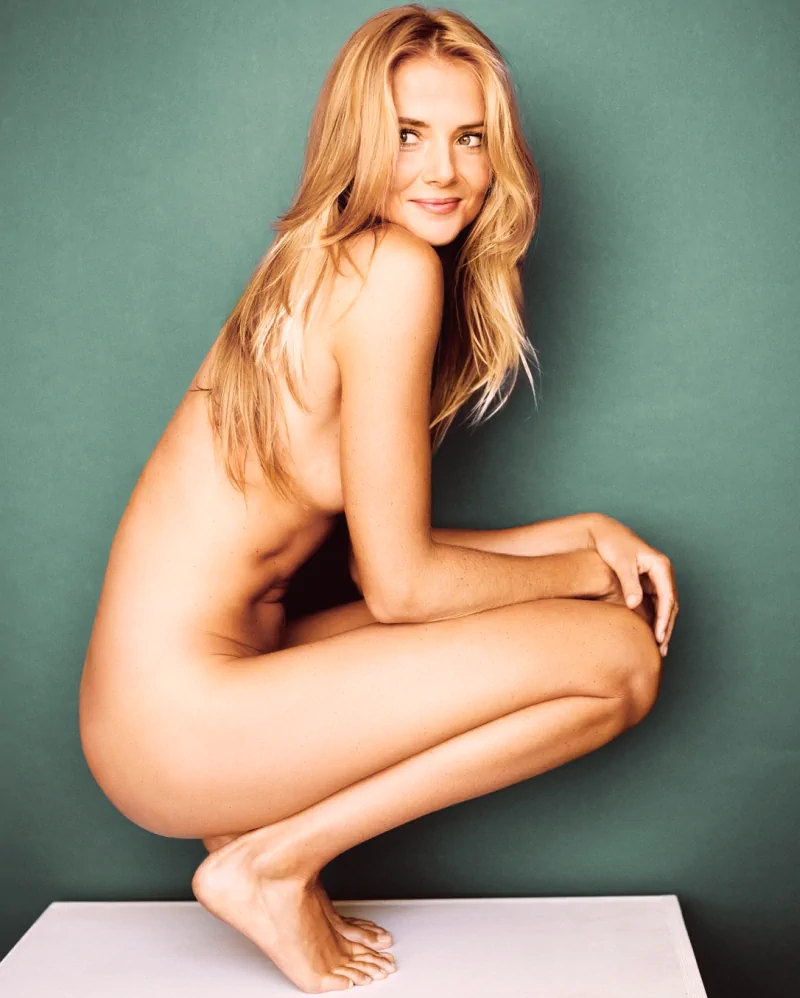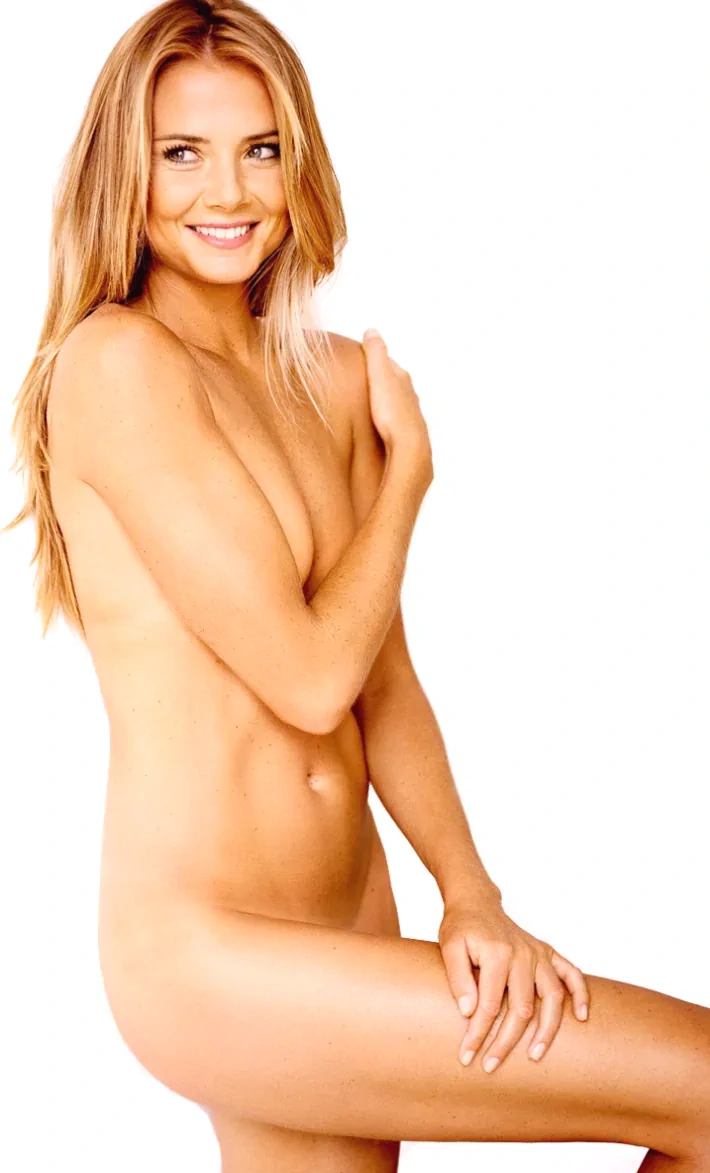 Agnieszka Radwanska Nude
This little minx from Poland caused a stir back in 2013 when she posed fully naked for ESPN, finding herself canned from a catholic youth group, with some church dude saying it was disgraceful that someone who loved jesus would strip off to celebrate what jesus gave her. The horror indeed. She also managed to piss off her former coach, who also happened to be her dad, after he left Agnieszka's mom for another woman, who saw it as an act of rebellion, or defiance, or whatever else he took umbrage over just because she disrobed for the world to see. Some people. Anyway, this is the one time 3rd seed at Wimbledon without any clothes on: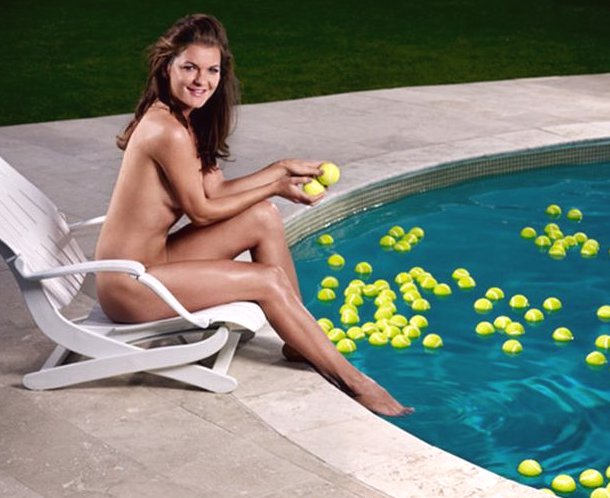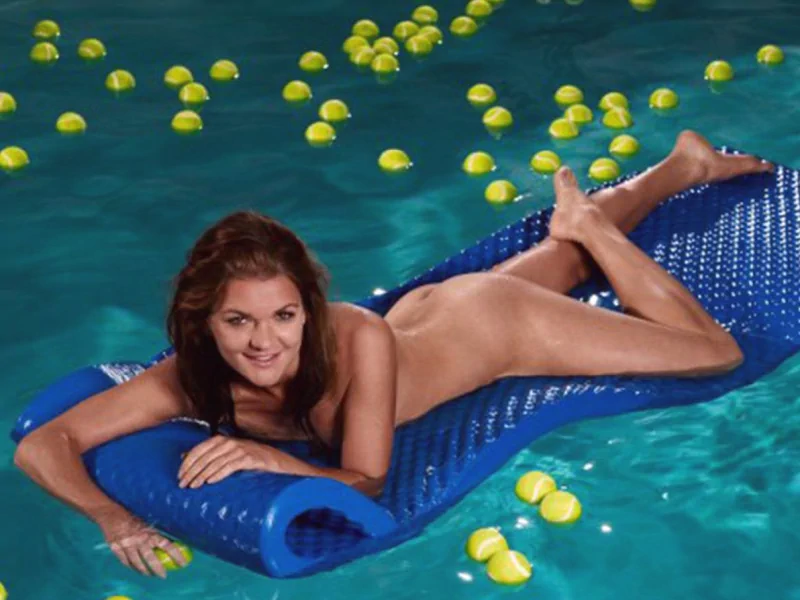 Nude tennis may result in the following injuries: boobs bouncing into faces giving a black eye. Balls deep in your pussy (either kind, frankly). Erm… that's about it actually. Well worth the gamble, and about time some of the sport's stars combined naked antics with playing the game, and arrange some sort of nude tennis tournament!