Kendall Jenner goes braless again in her one woman crusade against underwear. While in Paris, the now referred to as 'supermodel' reality TV star ditched her brassiere and donned a flowing dress with a huge thigh split. Paris in March isn't exactly known for how warm it is, so no surprise her nipples were proudly poking out. Kendall very nearly showed off a lot more than her peanut smuggling skills, that split is capital Aitch, eye, gee, aitch HIGH! Not that the sister of famed pussy flashing celebrity Kim Kardashian would likely have any problem if her panties (or lack of) were on show anyway. The Jenners and likewise Kardashians have built an empire on a mixture of sauciness and downright sexually explicit publicity. Hey, it's an easy way to grab headlines so who can blame them.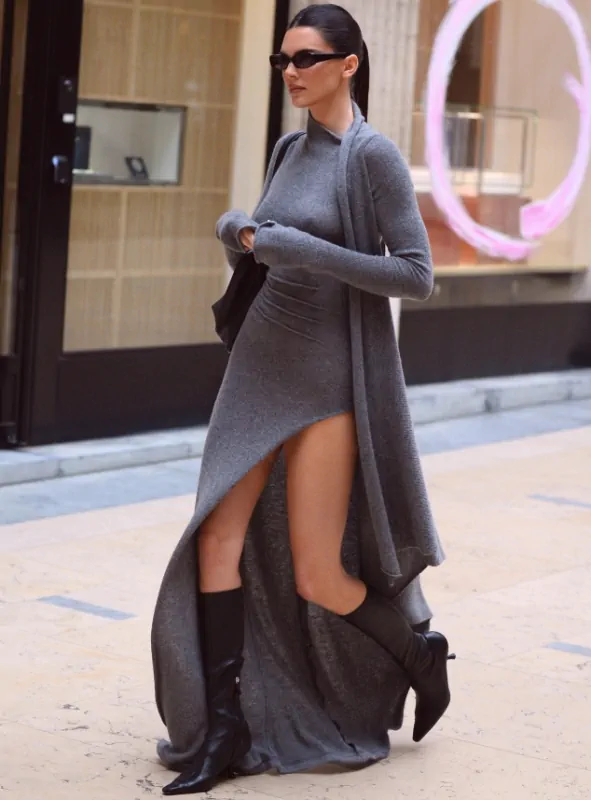 Kendall was visiting France with Kim (Kim's sex tape is here by the way) for a bunch of shopping. They also caught a soccer game by all accounts, though we know as much about soccer as they probably do. Nosy fuckers that we are we looked it up anyhow. It was a Paris St. Germain game. And someone we *have* heard of was on the pitch – Lionel Messi. They lost. Well that's enough of that nonsense, so back to the erect nipple display by Kendall. Not sure we'd have said gray is a color we'd like our celebrities to wear, but Kendall rocks the shit out of most outfits, and does so again.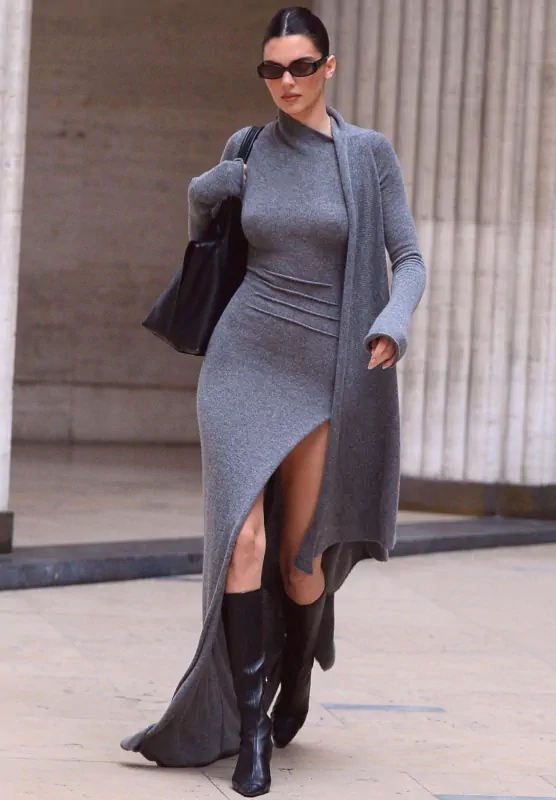 It also looks suspiciously as though Kendall has had a boob job. Either that or some tit tape is working magic behind the scenes. Kitted out in fuck-me boots to complete the look, and sunglasses so she can see you staring at her bare legs, Kendall looks as fuckable as ever.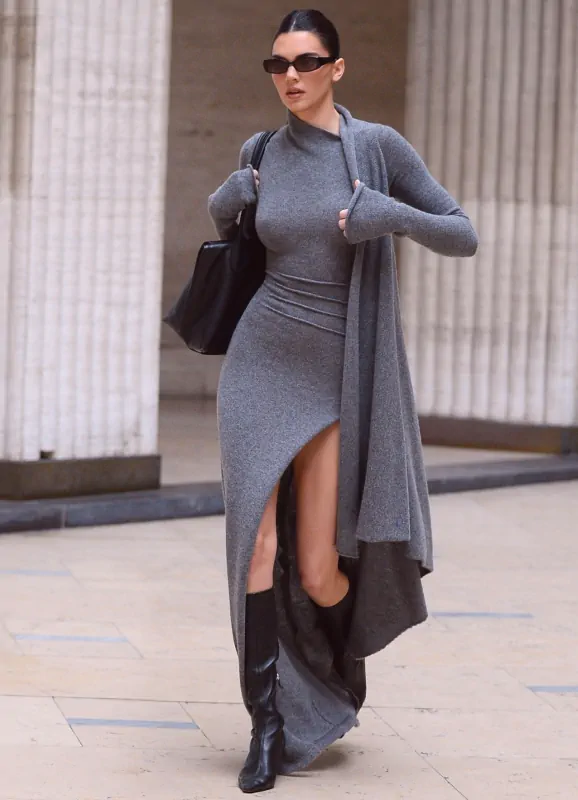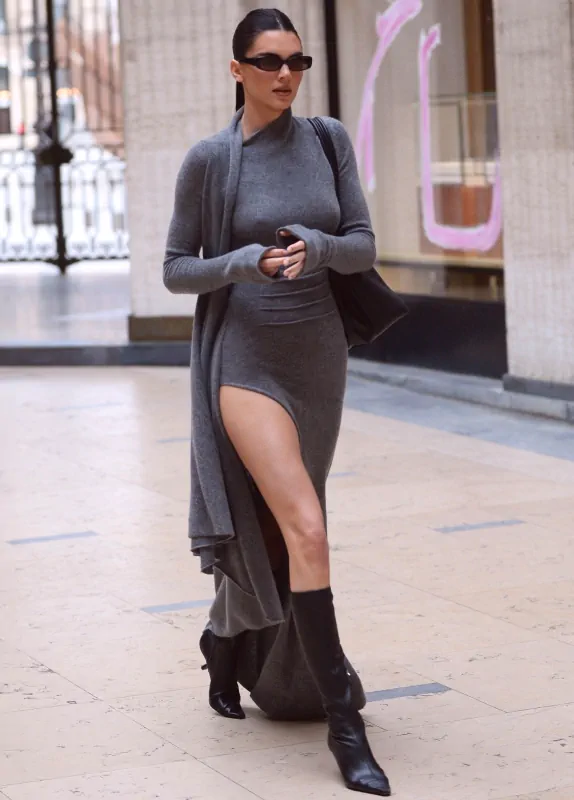 The 27 year old brunette celeb babe certainly seems to look better now she is firmly in Milf territory. No doubt we have many more years of Kendall's war on underwear to keep us entertained. It's about a thousand times more entertaining than that tv show she was in. Or still is. Who knows.
It won't be long before Kendall's next topless and/or nude shoot, so it'll be interesting to confirm any tit job she's had. For now, Mont Blanc! Or however the fuck you say nice tits and legs in native French.