The Mad Men and Dear White People actress has a terrific body on her, and here we take a closer look at it from as many angles as we can. For y'know.. research purposes 😜 So without further ado let's get cracking with the Teyonah Parris sexyness and nudity. And as always, a bunch of factoids about the celebrity being showcased.
We have the Hollywood beauty in lingerie, some sideboob, a touch of upskirt, caught bathing with nothing but a showercap, oozing sexuality in swimwear, and even getting her pussy licked in her infamous sex scene from Chi-Raq. Let the skinfest begin!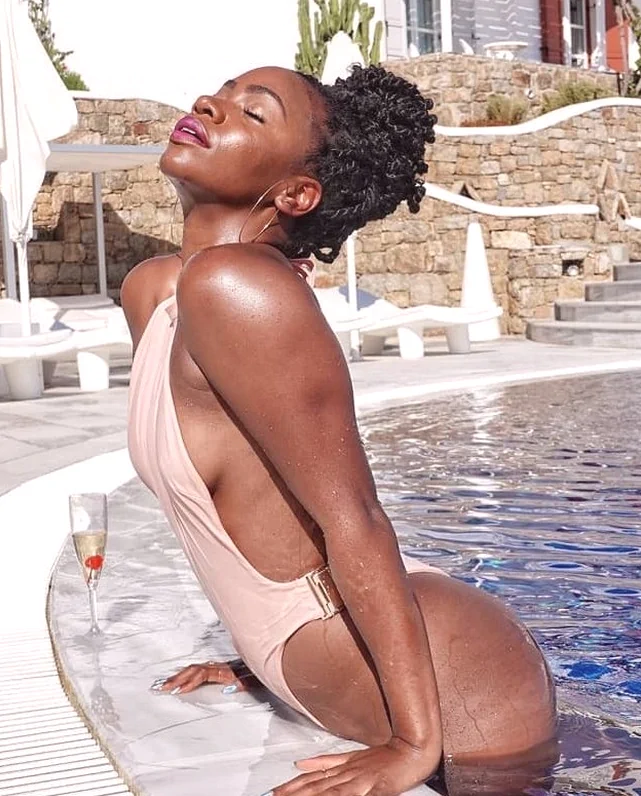 Teyonah Parris was born on September 22, 1987 in Illinois, USA.
Teyonah had a recurring role on the hit show Mad Men as Dawn Chambers, a receptionist at Sterling Cooper Draper Pryce. The role earned her an Outstanding Supporting Actress in a Drama Series nomination at the NAACP Image Awards.
Teyonah may not have the biggest celebrity breasts around, but as shown above still likes to flash what she has. And sideboob is always nice to look at. So here are two more shots of those itty bitty titties, as Teyonah strips down to her bra.
We aren't sure why, but Teyonah seems to have different sized tits depending on which movie she is in. Or it's to do with that whole selection of underwear and how it shapes your boobs thing. Whatever it is, here is Teyonah displaying what is a decent handful of stress relievers in the form of downblouse action.
Plenty there to warm your hands up on a frosty morning!
Teyonah attended the prestigious Juilliard School of Drama in New York City, where she earned a Bachelor of Fine Arts in 2009
In 2014, Parris returned to the small screen in the Netflix series version of movie Dear White People. Parris played Colandrea "Coco" Conners, a student at an Ivy League school who is navigating the complexities of being a black woman in a predominately white environment.
Careful to keep her on-screen nudity to a minimum, Teyonah nevertheless has given us a few glimpses of her sexy, toned body. Chi-Raq (directed by Spike Lee) saw this beautiful actress display her curves.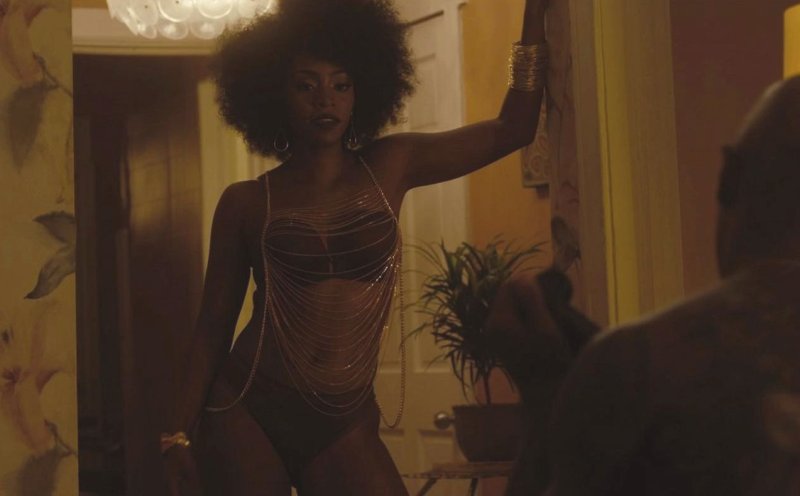 And here's the rear view. What an ass on Teyonah!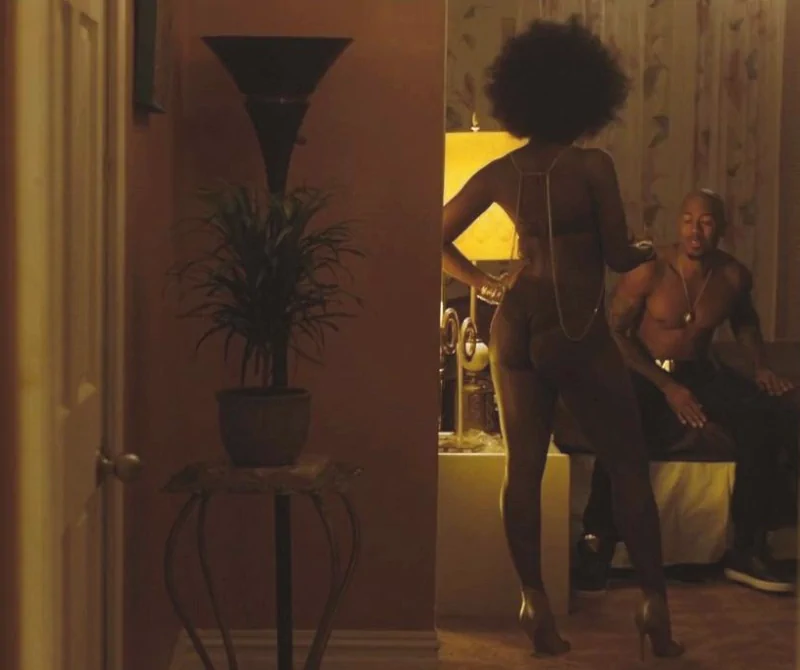 The highlight of the film has to be Teyonah's pussy getting serviced. Not sextape material, but plenty good enough for the wank bank 😜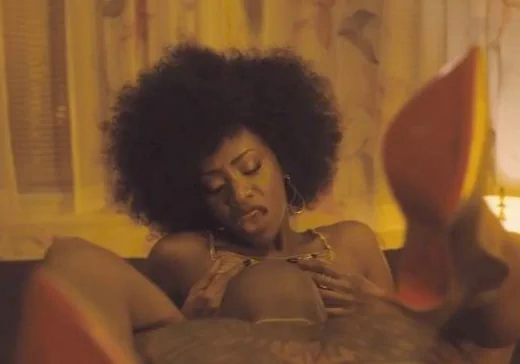 Sorry, but we need to check out Teyonah's sexy nude ass cheeks again. No idea on the actor, but getting paid to grab that peach isn't a real job at all, is it now.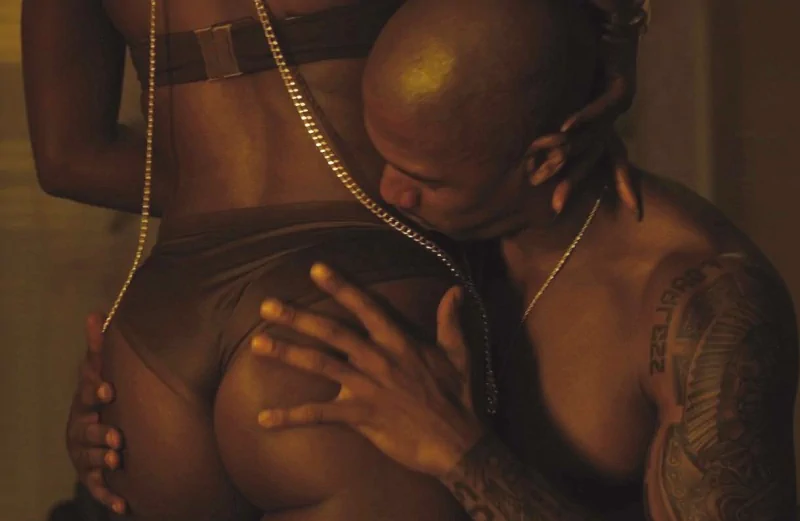 Teyonah's vital statistics are 34-24-35, with a B cup pair of tits. Again, she makes good with what she has, and looks pretty damn fine for it, too.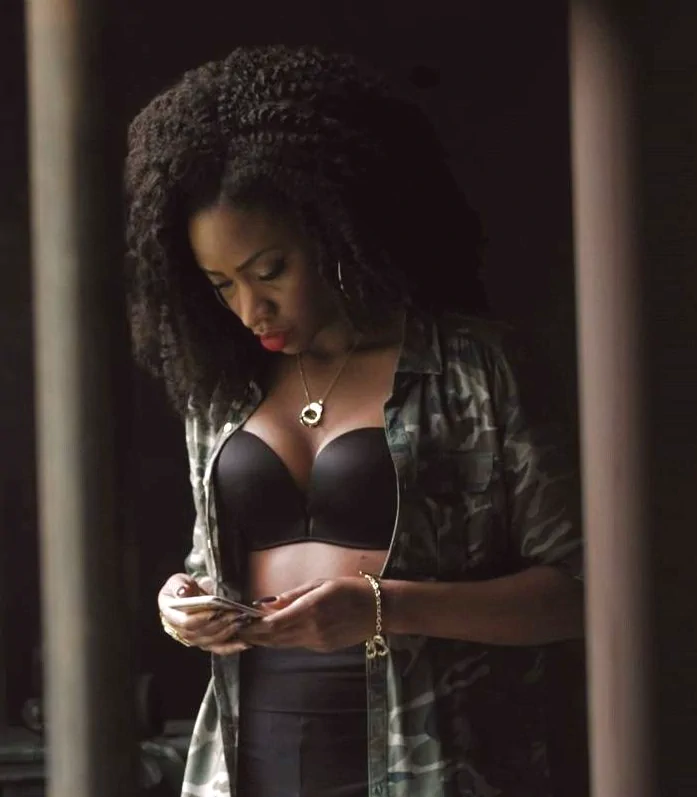 A couple more from Chi-Raq, where Teyonah exposes her chest and sideboob in a daringly open gold top. The sexy tease.
That color definitely suits Teyonah, though she could use a splash of white across her tits, if you get our drift 💦💦
Not only does Ms Parris have quite the range of tit sizes, she is also able to cut and grow her hair at will! Amazing how these thespians are so talented 😛 That is of course, merely an excuse to show these pictures of Teyonah in stockings, giving us a negligee upskirt, and standing topless in the shower.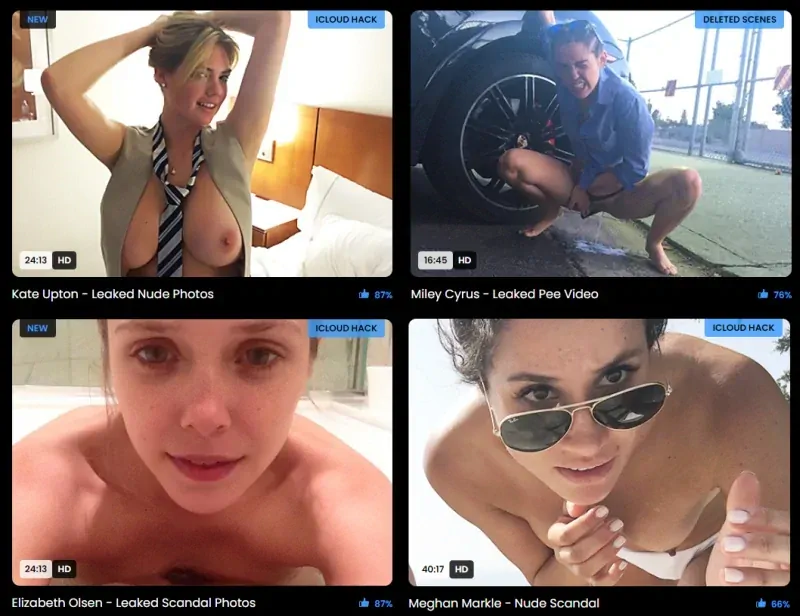 We hope you've enjoyed this collection of Teyonah Parris nude and sexy pictures. For now, that's all we have of the ebony goddess, but you can check the rest of her images and videos at our sister site C-Zoom (for adults ONLY!!!) 🥳