Hot on the heels of fellow nude celebrity icon Kim Kardashian, tit flashing expert Rihanna is the latest celeb to hit billionaire status. When she isn't exposing her breasts like these shots from the after party at Met Gala, the songstress is busy earning some pretty mad cash from her beauty range.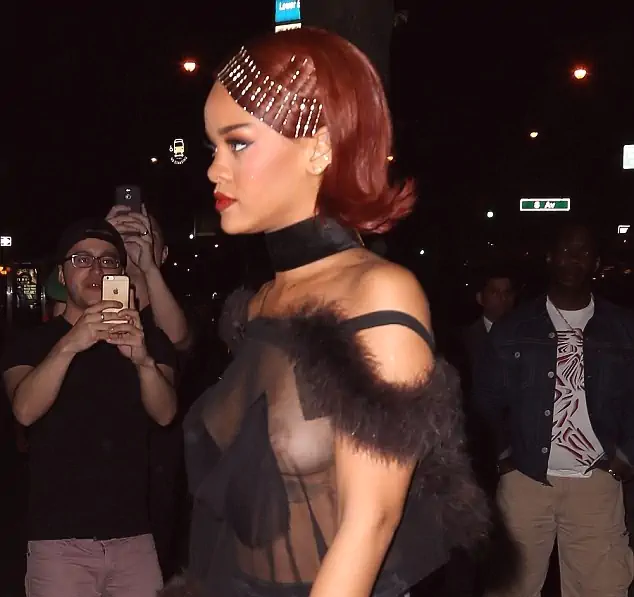 Billionaire Status
'Fenty Beauty' is the name of that business, which is a nod to her real name of Robyn Fenty. It was launched in 2017, and has been instrumental in pushing her worth to an estimated $1.7b. The company is worth $2.8b, and Rihanna has a 50% stake in it. Not bad going for a 33 year old from Barbados, and her perfume Rihanna Nude certainly gives a good relection on how the multi award winning singer appears in her music videos and various publicity shoots.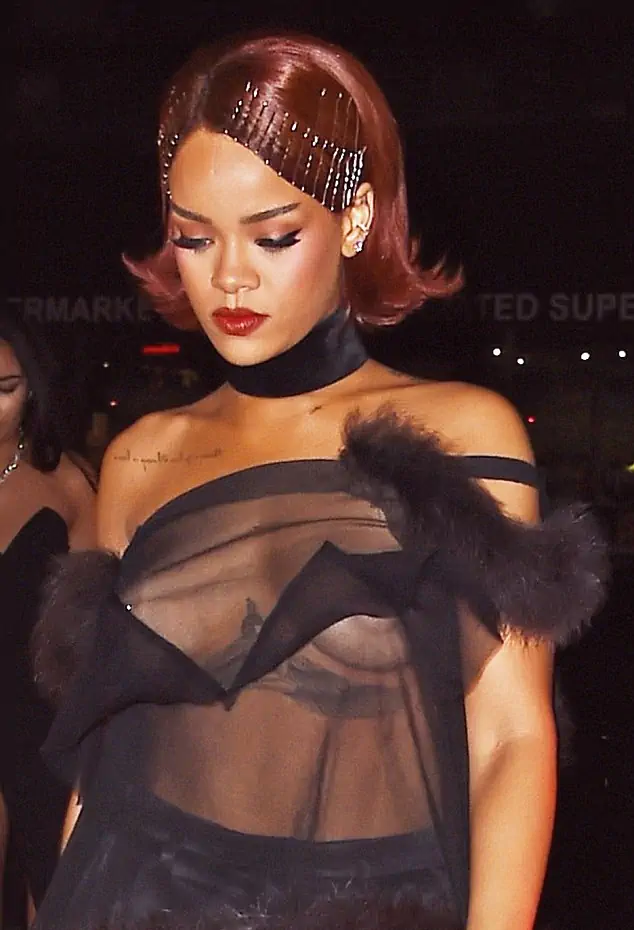 Rihanna Celebrates By Flashing Her Nipples
Never one to shy away from her sexuality – a trait shared by many of her fellow ebony celebrities – Rihanna is comfortable using her body to both express herself, and to create talking points for the media to fake clutch their pearls while also cashing in on the eyeballs that it brings in as they share the pictures of Rihanna in various states of undress, including the following pictures where they faked a load of 'aghast' nonsense due to the fact Rihanna tits were on show, and of course adding the ridiculous 'wardrobe malfunction' phrase, as if her sheer top wasn't designed in the first place to give plenty of glimpses of Rihanna's boobs.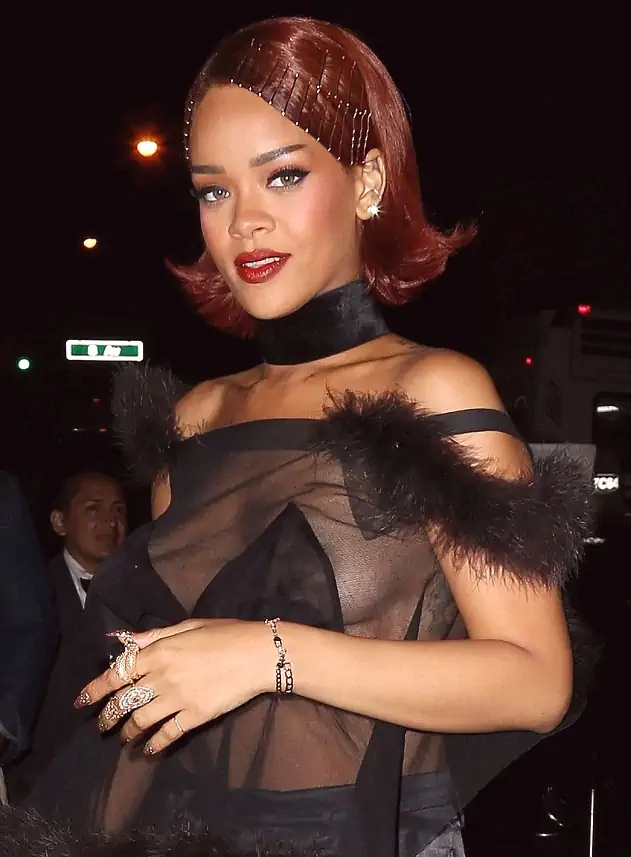 Being one of the best selling female musicians also helps a ton, and though her venture into high end fashion wasn't as much of a success as the beauty range, you can't win them all. Also dabbling in acting – though really, Ocean's 8 is about the only 'big name' movie she has appeared fleetingly in – she has a talent for many things. Kudos to Rihanna for reaching the billionare bracket, and a further tip of the hat for wearing such revealing clothes in public!